Ted Allen's 'Lovable' Tribute Tweet To Leslie Jordan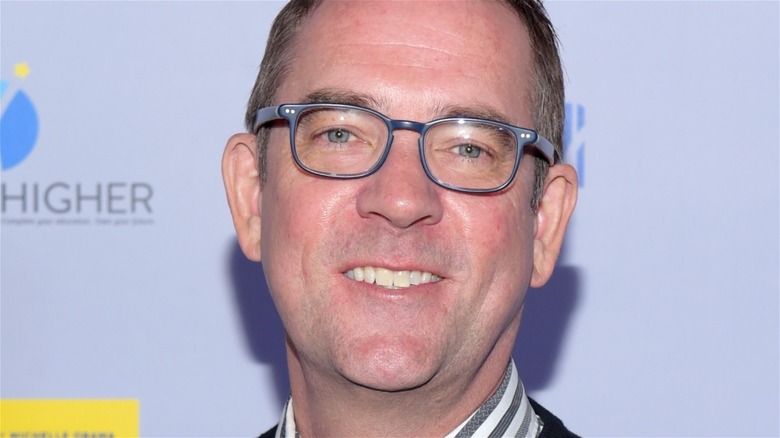 Jason Kempin/Getty
These days most people probably know Ted Allen from "Chopped," the cooking competition show he's hosted for more than 10 years. But he first made a name for himself in television on the original "Queer Eye for the Straight Guy" makeover show. He co-starred as the food and cooking guru (via E! News). Allen is married to a man and is considered by some to be a gay icon. Sadly, he had to pay respects to an LGBT+ icon who tragically passed away this week.
Actor Leslie Jordan, known for his sparkling personality, fabulous fashion, and many acting roles on shows like "Will & Grace" and "American Horror Story" died in a car accident on October 24, 2022, after his car crashed into the side of a building in Hollywood (via Variety). Jordan was a total star, and many people jumped onto social media to make sweet tributes to the beloved late actor, including Ted Allen.
Allen wished Jordan 'bon voyage'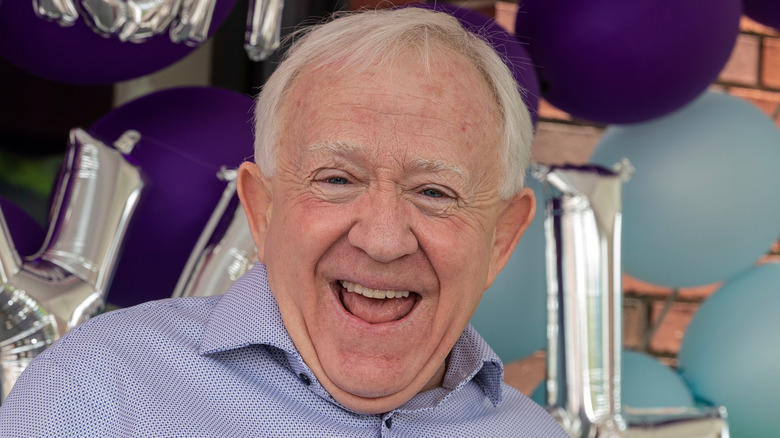 lev radin/Shutterstock
The day after Leslie Jordan died, Food Network star Ted Allen hopped on Twitter to share a loving message about the late actor. "One of the most lovable people to ever grace a stage or screen," Allen said. "Bon voyage, #LeslieJordan." Allen then retweeted an obituary of Jordan. The "Chopped" host wasn't alone in mourning Jordan on Twitter. After all, he was an icon. As one person remarked, "One of the saddest things about losing Leslie Jordan is realizing how few gay men of his generation survived the AIDS crisis. All that talent, fabulousness, and culture we never got to see. Imagine 70,000+ more Leslie Jordans." Another user responded to Allen's tweet to say how deeply sweet Jordan seemed. "I never worked with him but I have a few friends that did. They all said he was a lovely human being. He just had an aura of likeability," they said.
Fox Entertainment had this to say about the star in Variety: "He was the kindest person you could ever imagine who simply lit up a room and brought pure joy and huge smiles to millions of people around the world." It sounds like Allen's remark that Jordan was "one of the most lovable people to ever grace a stage or screen" was right on the money, and even more admirable is the fact that apparently, Jordan was regarded as a beam of light even when the cameras were off.