TikTok Is Seriously Disgusted By Gnat-Covered Dunkin' Donuts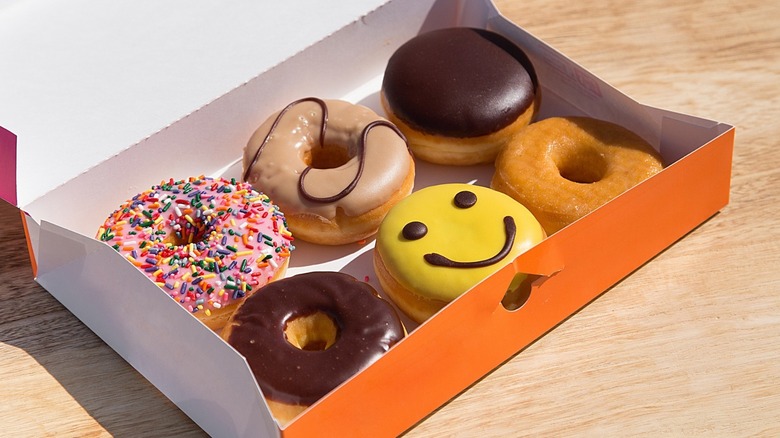 Nickolastock/Shutterstock
Unless you live in a country where insects are consumed, you likely aren't looking to find bugs in your food. Some people are so disgusted by the possibility of eating bugs that they sue the place in question if one is found. According to WESH Orlando, this happened at a restaurant in a Disney resort in 2019. Brittany Walker Figueroa was dining with her family when she claimed she felt bugs crawling in her mouth after eating at Oasis Bar and Grill, and she even had photos to back up her claims. Disney fought back, stating there was no way to prove the food was actually eaten. According to the Orlando Sentinel, Figueroa became ill following the meal, ending up in the emergency room many times.
Last month, a Dunkin' customer was disappointed when they noticed gnats covering the donuts in a local shop. They recorded a video for TikTok, which has now amassed 123,000 likes and over 1,000 comments. The reveal was one that had TikTokers talking, some who were surprised and some who weren't.
The donuts were far from fresh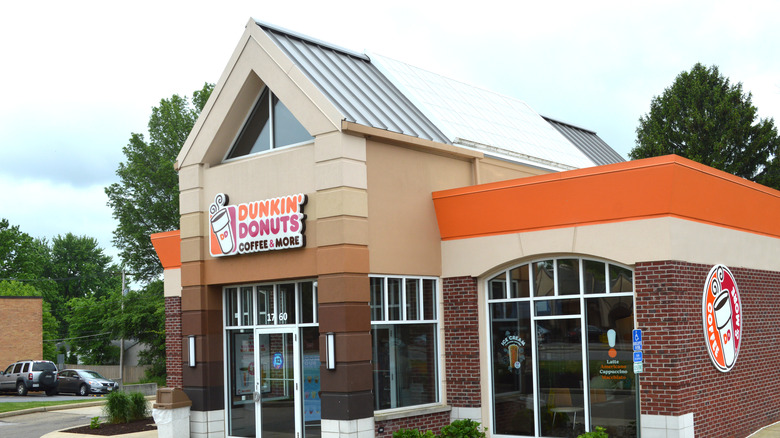 Eric Glenn/Shutterstock
TikTok user @justsabrinarose posted a video exposing tons of gnats crawling on the donuts in their local Dunkin' store. "I'm always giving Dunkin' Donuts a chance ... but then I come here and I find gnats all over their donuts, and they do nothing about it," they said in the video. In the video's caption, they wrote, "@Dunkin do better. This is horrible. Not to mention, your employee said she doesn't remember the last time they made fresh donuts." People then made it clear in the comments section just how disgusted they were. "[I'm] never coming back," one comment read. Someone else commented, "People are not clean and sanitary," claiming they had given up on the restaurant.
Employees of the coffee house revealed why its donuts are swarmed with bugs. "As a Dunkin' employee we get ripped a new one and threatened termination when we throw out donuts even if it's gnats," a TikTok user wrote. Gnats aren't the only problem, though. Per NJ.com, one lady's breakfast sandwich was contaminated in 2018. "I opened [the sandwich] up, took a bite and a live maggot came out of my mouth and fell on the table," customer Krystle Platzer said. She also discovered a worm, larvae, flies, and gnats in her food. Following the incident, Dunkin' told Daily Mail it was aware of the situation and takes incidents like this "very seriously."