Popeyes Torched 'High Level Athlete' Karl-Anthony Towns On Twitter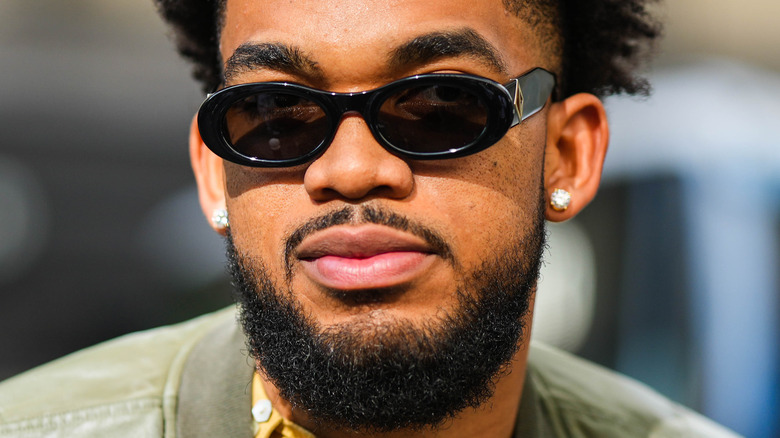 Edward Berthelot/Getty Images
Part of being a professional athlete is following a specific diet, but it would be unrealistic to expect zero slip-ups. However, it would seem as if that's exactly what Minnesota Timberwolves basketball player Karl-Anthony Towns wanted from his fellow teammate when he roasted his eating habits, per CBS Sports. 
He's not completely wrong, though, as an athlete's diet should consist of 45% to 65% carbs, 15% to 25% protein, and 20% to 35% fat (via Better Health). The high level of carbs is necessary as a result of the rigorous exercise athletes endure each day. Additionally, fat intake should come from foods such as avocados and nuts rather than chips and fried foods.
The zero-fried food recommendation is exactly what made Timberwolves' center Towns frustrated with guard Anthony Edwards. When asked how Edwards could improve his performance, Towns immediately pointed to his diet. "Maybe I could do a better job of teaching him how to take care of his body, diet, and everything," he began. "I know you all think it's funny up here when he talks about Popeyes and all that s***. That doesn't make me happy to hear. We're high-level athletes." These comments come from a press conference after the team's recent loss.
Popeyes, however, isn't having the slander, which is why the brand roasted Towns on Twitter the same way Towns roasted Edwards.
He doesn't agree with his teammates' food choices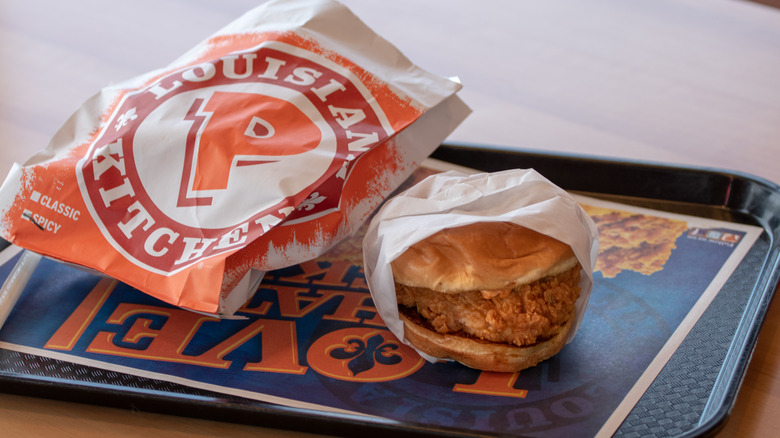 Tony Prato/Shutterstock
After Karl-Anthony Towns made less-than-subtle comments about his feelings regarding teammate Anthony Edwards' diet, Popeyes rebutted with a Twitter post that was also anything but subtle. "Good luck to every high-level athlete who eats Popeyes regardless of what their teammates say," the eatery wrote. 
Similar to how Towns claimed that Edwards consumed fried chicken, people in the comments section were eating it up. "This is very amazing," wrote one Twitter user. Another person wrote, "Popeyes said f*** KAT." Unsurprisingly, the folks at Popeyes weren't the only ones who stood against Towns' comments. 
According to CBS Sports, ESPN NBA analyst Kendrick Perkins believes the blatant call-out was "unacceptable." "As KAT continues to grow in a leadership role he can't do those types of things. That's the kind of conversation you gotta have behind closed doors," he said. "[Kevin Garnett] didn't out [Towns] publicly, and I know he had some things that he had to clean up." 
Although it's unclear exactly where the two athletes stand with each other now, it seems reasonable to suggest that they might need to sit down over a meal to talk it out. If that is the case, the denizens of Twitter would probably have a restaurant suggestion in mind.