Jon Taffer's Favorite Cocktail Is So On Brand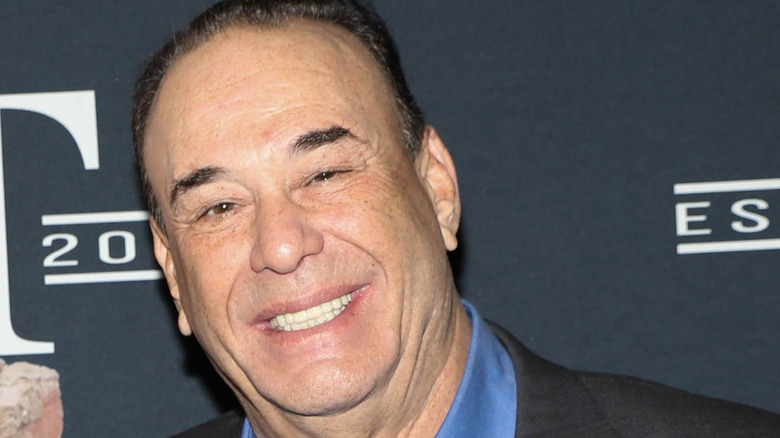 Brian Stukes/Getty Images
Jon Taffer is known as the raucous face of the show, "Bar Rescue." Taffer earned his stripes working in the hospitality industry. His first job in the industry was as a bartender in Colorado. On his show, Taffer swoops in to try and rescue failing bars with his colorful language and intense personality, with outbursts similar to that of Gordon Ramsay. When Taffer comes to town, his tactics and approach are a bit like Vito in "The Godfather." He yells and occasionally throws down some expletives, but in the end, the owners often become like family. He does everything with passion and love, even if it doesn't appear that way at first glance.
Taffer's unconventional methods seem to work, as he's rehabbed 214 bars, with 101 bars still open as of 2022 (per Reality TV Updates). Going into the bars, he makes sure to give the owners some new recipes to entice customers. Even if fans of the shows can't make it into these establishments, they can often recreate some of his drinks at home. On Taffer's website, there are several popular cocktail recipes posted, including Willie's Wild Bloody Mary and the Little Italy.
While he helps tailor the cocktails to each restaurant, his favorite cocktail is simple and pure alcohol — no fluff or mixers added.
Go back in time with Jon Taffer's favorite cocktail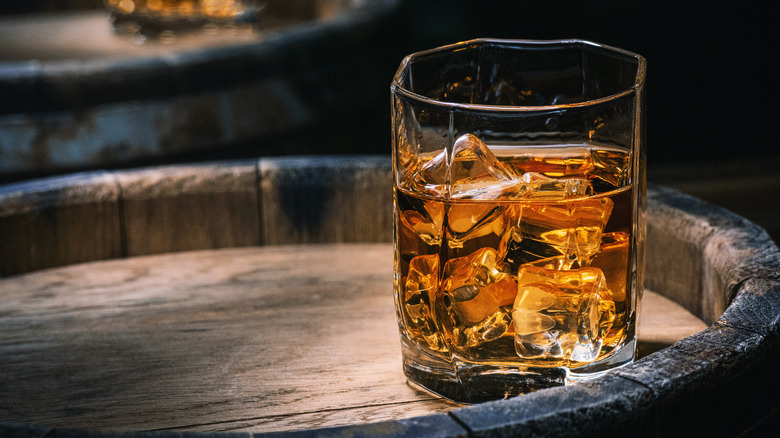 Prilutskiy/Shutterstock
In a Q&A on his website, Jon Taffer shares that his favorite cocktail is a "Dry Godfather." The Dry Godfather cocktail is simply 1 1/2 ounces of Johnny Walker scotch mixed with Amaretto and served over ice. In a Mashed exclusive interview, Taffer notes that his original drink of choice was influenced by his parents. Until about 10 years ago, Taffer exclusively drank Crown Royal and ginger ale, which was the favorite drink of his father's.
When Taffer revisited the Rat Pack bar in his hometown of Las Vegas, he taught the owner to make the Dry Godfather cocktail. Capo's Restaurant and Speakeasy has vibes that pair perfectly with the Godfather cocktail (per Parade). Even though Taffer prefers Johnny Walker, any scotch will work, as it's a matter of personal preference. 
As far as the drink's name, Liquor.com notes that the much-lauded 1972 film by director Francis Ford Coppola inspired it.