The Best Fall Cocktail Mixer At Whole Foods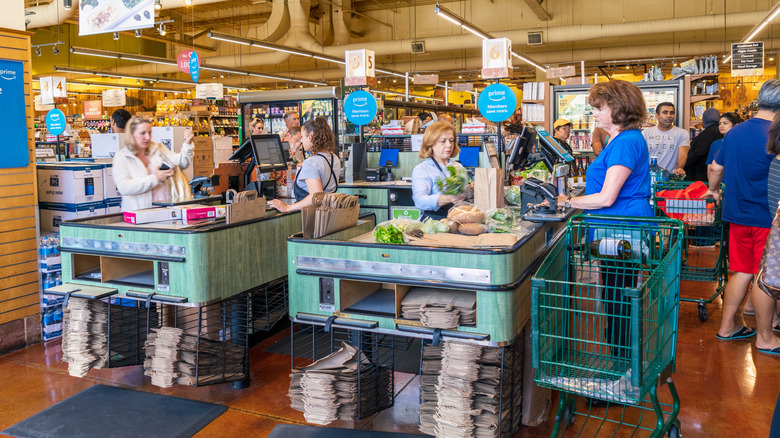 Sundry Photography/Shutterstock
If you're ever looking for new cocktail ideas, sick of the same old mixers, and ready to spice things up, then you are not alone. It can be easy to fall into a pattern of making the only drink you know every time you come home from a long day at work. Lucky for us, there are new mixers coming out all the time to help elevate that cocktail rotation.
In fact, Whole Foods is a store that is constantly giving us new mixers to try out for our at-home cocktails. Not only does it carry the Cocktail Crate collection (via Whole Foods) with mixers to make margaritas and old fashions, but it also has different sodas that make for delicious cocktails, like its blood orange Italian soda or wild berry Italian soda, as per their website. Well, turns out their Italian sodas make for good mixers as well. And get this, the store has one that is out just in time to spice up your cocktails for the fall.
The new Italian soda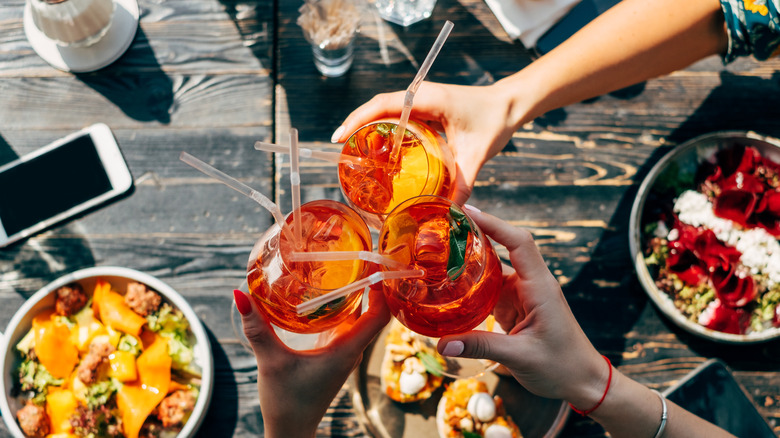 Dulin/Shutterstock
The new Whole Foods apple pear ginger Italian soda gives you all the flavors to turn that everyday cocktail up a notch. Aside from being organic, the soda is made up of apple juice, pear juice, and ginger extract, which creates a sweet yet spicy sip perfect for your Moscow mule or something more simple, like a vodka soda, but with Italian soda instead of club soda.
You can use this mixer as a substitute for any recipe that calls for soda in the drink, like any of these classic cocktails you should know how to make. In fact, a margarita can quickly become a full fall drink with apple juice instead of lime and a splash of this pear ginger soda instead of the typical club soda. In addition, a Tom Collins can be even more flavorful with the gin and lemon, and simple with the addition of this Italian soda to kick it up a notch.
Keep in mind, you can add the latest Italian soda to your non-alcoholic party punch or a mocktail fall sangria to give it the bubbles without watering down the flavor. Whichever option you choose when incorporating the latest addition in your cocktails, remember that the extra flavor will give your new and improved cocktail that extra sweetness and spiciness missing in any underrated cocktail.