How You Can Use A Pizza Stone To Sear Meat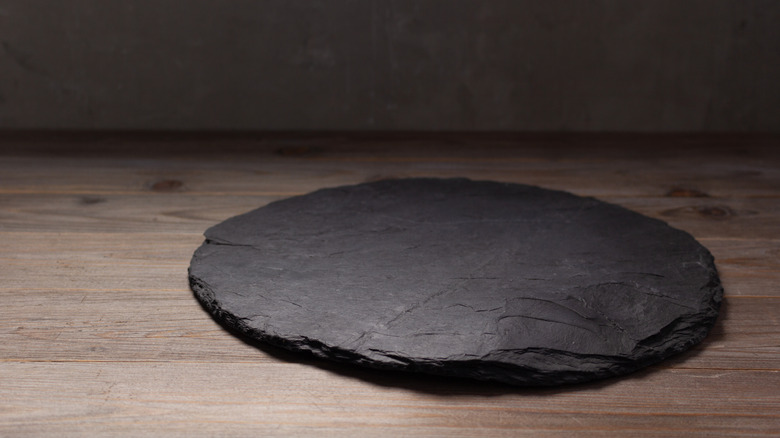 Seregam/Shutterstock
Pizza artists looking to take their homemade pies to the next level often reach for a pizza stone. The handy tool can transform your conventional oven into a brick pizza oven, bringing authenticity into your kitchen. The pizza stone, which is a flat circle made of clay, absorbs and retains heat inside the oven, ensuring a perfect crust every time.
Conventional ovens can't always do this, Pizzacraft reported. That's because the oven you have in your kitchen isn't hot enough and doesn't cook quickly enough to bake the crust thoroughly while not burning the toppings. A pizza stone is different because it preheats inside your oven. This ensures that the crust starts cooking as soon as you place it on the stone.
Aside from creating an outstanding pizza crust, a pizza stone can help you get tastier sandwiches. It can also change the way you cook and enjoy other foods as well. In fact, it can change your entire dining experience.
Italian tool takes on Korean BBQ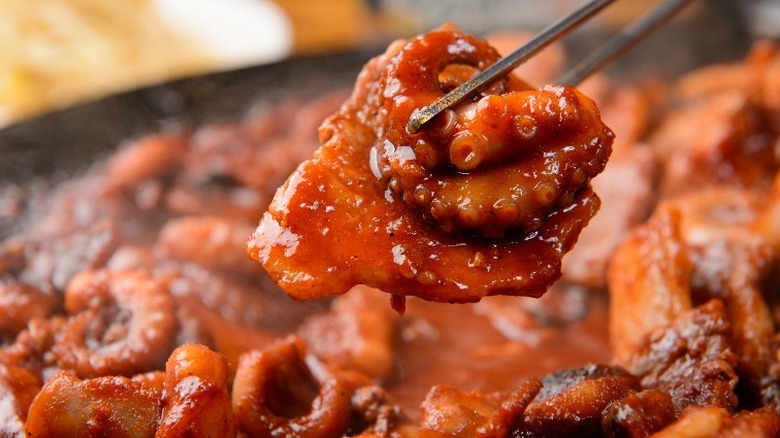 photohwan/Shutterstock
If you aren't searing meat on your pizza stone, you may not be using the tool to its full potential, according to Real Simple. By heating the stone in the oven at around 450 degrees and then removing it, you'll recreate a Korean BBQ-esque experience in your dining room.
It works if you slice your meat thinly and place the slices on the hot stone until they're cooked to your liking. Give your dinner guests some tongs, and put them in the driver's seat of their own entrée. Taste of Home warns that if you do try this method, be sure to crack a window because it may produce some smoke.
Don't stop there. Pull it out next time you have fajitas, the Food Network recommends. And there are uses for the stone within the oven as well, when it comes to preparing meat. You should roast chicken on a pizza stone: The stone retains heat and takes in moisture, resulting in the ultimate crispy skin.