Pepperidge Farm Rolls Out The Gingerbread Men As Part Of Their Holiday Cookie Line-Up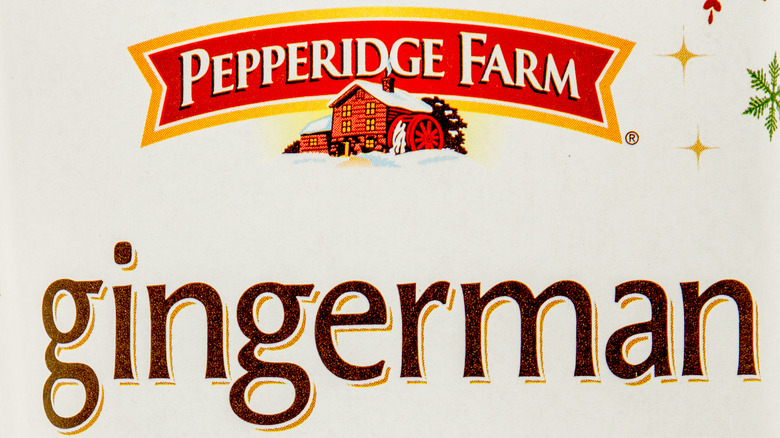 Keith Homan/Shutterstock
The season for sitting in front of a crackling fire with a cup of hot cocoa is soon falling upon us in the northern hemisphere. The season of festive music, family gatherings, and sometimes frigid temperatures would be incomplete without a treat of holiday cookies. You might find a tray of snowflake or Santa Claus-shaped sugar cookies, a classic Christmas treat. Or you might dip a snickerdoodle into a cup of tea. Soft, chewy gingerbread cookies contain the perfect amount of rich molasses and spice to warm up your life this season. While the smell of freshly baked cookies may wash over the home with a hearty dose of nostalgia, store-bought cookies might be able to please the senses just as much, especially as beloved brands entice customers with holiday-inspired flavors.
The American brand Pepperidge Farm, for example, first emerged when founder Margaret Rudkin moved to Fairfield, Connecticut on a beautiful property called Pepperidge Farm with her family at the onset of the Great Depression (via Pepperidge Farm). There, she began to sell her homemade bread to a local grocer until her business transformed into the megalith we see today, known for its decadent Milano cookies and crisp Goldfish snacks.
A classic cookie with a festive twist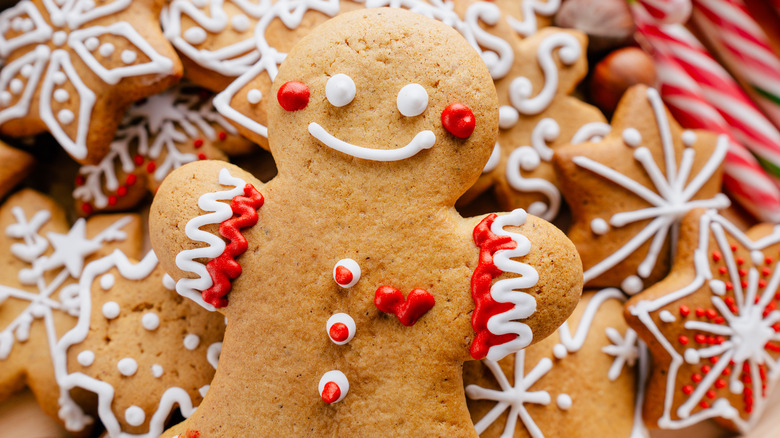 Vadym Petrochenko/Getty Images
Now, as winter approaches, Pepperidge Farm fans can try a variety of festive flavors. The brand recently announced its new line-up of cookie flavors infused with a bright, joyous spirit (via Brand Eating). Those who love Milano cookies can get ready to taste three special flavors this season: the Hazelnut Hot Cocoa Milano Cookies, the Amaretto Hot Cocoa Milano Cookies, and the Peppermint Milano Slices, a crispy Milano topped with a layer of dark chocolate and pieces of peppermint candy. But one new cookie release that captures the essence of the season are the Holiday Edition Gingerman Cookies, which dust the original Gingerman Cookies in a smattering of red sprinkles and come enclosed in festive packaging.
Typically made from molasses, brown sugar, cinnamon, and, of course, ginger, gingerbread cookies often fail to receive the attention they deserve, as they are often used to construct fragile gingerbread houses, but lie on the table for days, uneaten. Gingerbread men first appeared on Queen Elizabeth I's formal dinner party tables as she used them to represent people in her court, according to Time. Now, crusted in sweet, red sprinkles, Pepperidge Farm's newest iteration of the gingerbread man might be a game-changer.