Gordon Ramsay's New Year's Eve Menu Is Over $400 Without The Wine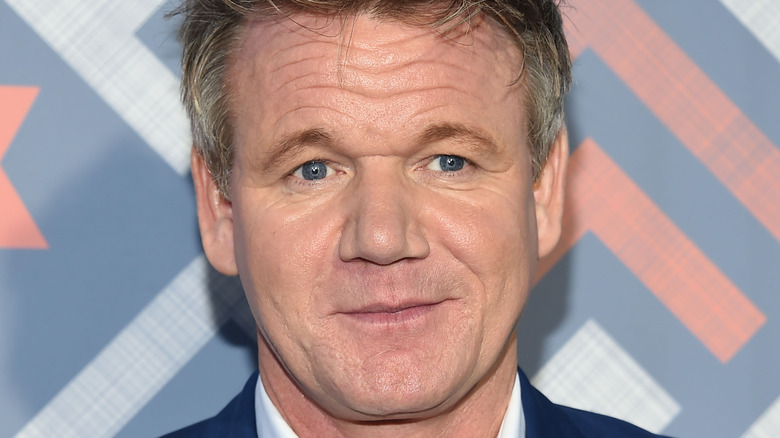 DFree/Shutterstock
We're all familiar with Gordon Ramsay, so it should come as little surprise that his restaurants — particularly the one in London — are difficult to get into. London's Restaurant Gordon Ramsay holds three Michelin Stars, and boasts a waiting list rivaled only by a few others. According to Fine Dining Lovers, the average wait time to get a reservation is anywhere from two to three months.
Moreover, if you're lucky enough to get a reservation, you'd better be ready to drop some serious money. Per Restaurant Gordon Ramsay's website, an a la carte dinner costs about $180, a Menu Prestige dinner costs about $215, and a carte blanche dinner costs about $256. And yes, those prices are per person.
However, those prices are nothing compared to the restaurant's upcoming New Year's Eve dinner. While some of us will be putting together a budget-friendly New Year's Eve charcuterie board, diners at Restaurant Gordon Ramsay will be experiencing an exquisite meal.
What is on Gordon Ramsay's New Year's Eve menu?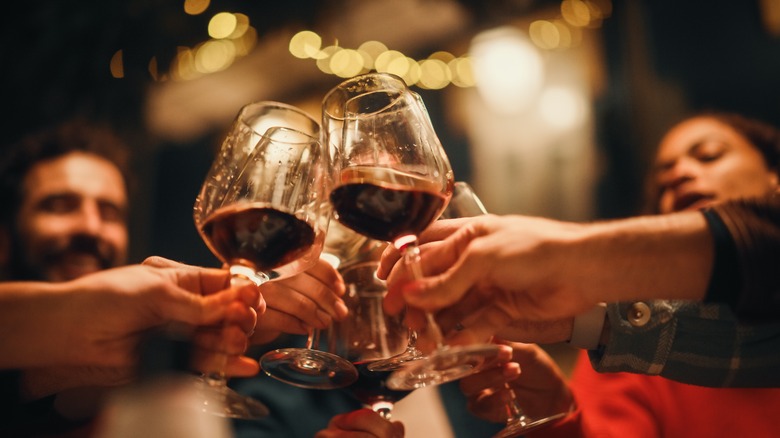 Gorodenkoff/Shutterstock
If Restaurant Gordon Ramsay didn't already feel exclusive, it definitely will after you hear about its New Year's Eve dinner. This meal costs a whopping $465 per person, and as LAD Bible points out, this price doesn't even include drinks. The wine pairing costs an additional $320. Yup, this New Year's Eve dinner will run you $785 per person, plus a 15% service fee and tip.
For the price, however, you'll have the chance to try many fancy dishes. Per the restaurant's sample menu, the meal includes duck tea, Orkney scallops, agnolotti pasta, and roast veal sweetbread. Following Dover Sole Cardinal, which is a fish fillet with lobster, potatoes, and chives, diners can also enjoy duck from Sladesdown Farm and Brie de Meaux. To cleanse their palettes, diners will next have le trou normand, and then finally a peanut praline parfait for dessert. So, sure, it may be a pricey meal, but at least it would be a meal like no other.