Doritos Just Dropped Some 'Big Dip Energy'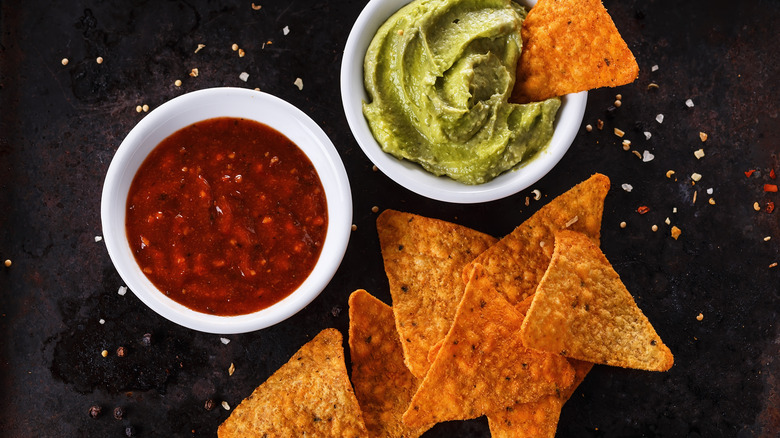 Voneisenstein/Getty Images
Chips and dip have long been a marriage that simply makes sense. It also makes sense that Doritos would find a way to capitalize on it. In actuality, not everyone requires a chip when diving into some dip. According to a survey of 2,000 Americans conducted by Study Finds, 63% of consumers regularly eat their favorite dip with just a spoon. When it comes to house parties, 38% believe that serving dip is more important than drinks, different foods, music, desserts, and games. And of course, nobody likes a double-dipper; 46% feel that dip should be scooped onto your plate rather than dipped into when sharing.
The placement of the dip on the plate is a different argument altogether. According to research from OnePoll and Farm Rich, 64% of women prefer dip on the side, while 41% of men like dip poured directly over the food. When ranking dips, salsa is the favorite at 49%, followed by guacamole at 42% and queso at 38%. If you agree with this list today, you could change your mind soon after trying Doritos' new dips (via Instagram).
The new dips come in classic Doritos flavors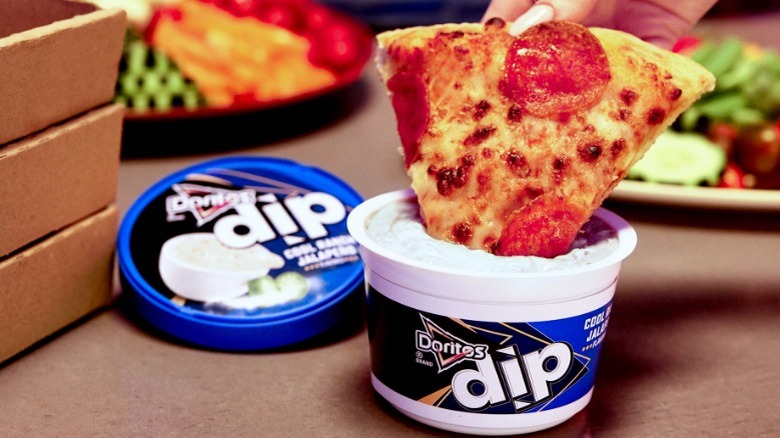 Frito-Lay North America
Doritos is launching the perfect companion for its chips. Yesterday, the brand tweeted a blurred out photo with the caption, "Any guesses on what's launching? All we can say is it's got some big energy..." Immediately, consumers had an idea of what to expect. "Cool ranch and nacho cheese queso dip!" one comment read. Today, the announcement was made clear when an ad featuring KeKe Palmer was posted on Instagram. Latto's hit "Big Energy" played in the background of the commercial as it was used as a reference for the Big Dip Energy campaign.
Per PR Newswire, the new dip will come in spicy nacho and cool ranch jalapeño flavors. To celebrate the new additions, the Big Dip Energy sweepstakes allows fans to win dips and cool Doritos-themed gear. To enter, post on Instagram what food you would like to scoop up the new dip with and hashtag #BigDipEnergy and #Sweepstakes.