Ina Garten Describes Her 'Julia Child Moment'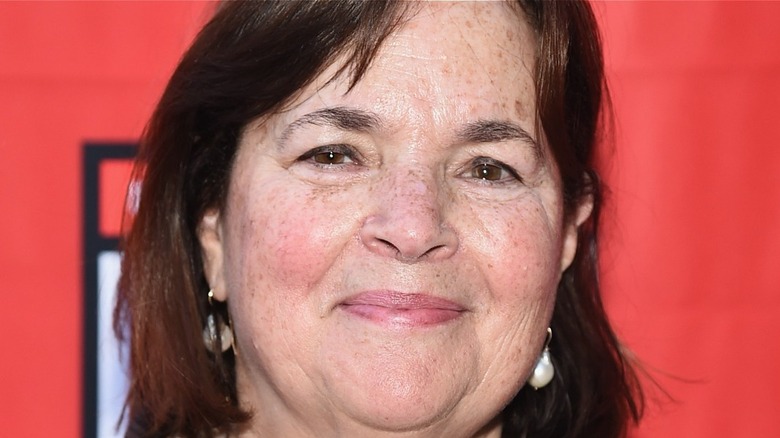 They're two legends of the culinary world: Ina Garten and Julia Child. The latter's "Mastering the Art of French Cooking" still has a hold on the cooking industry, and that's no different for Garten. As the "Barefoot Contessa" star's 13th cookbook officially arrived, she revealed the details about how she got to where she is in her career. Mashed attended The New York Times Food Festival, where Garten headlined a discussion. 
Known for her outrageous brownies and perfect roast chicken, the Food Network star specializes in comforting American-influenced cuisine prepared with the freshest of ingredients. She believes in easy entertaining that's just as enjoyable for the host as her guests. 
At the festival, Garten divulged how she discovered her love for French cooking on a camping trip she took with her husband, Jeffrey, and what that has to do with fellow American chef Child, who was well-known for bringing French cooking to the American public.
Ina Garten remembers being introduced to French cooking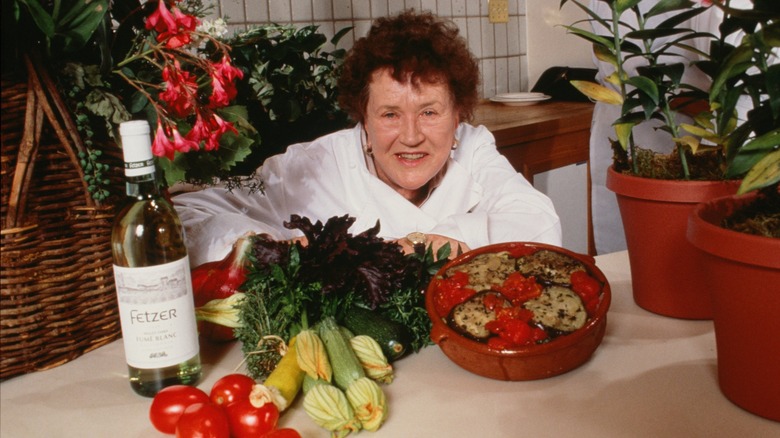 George Rose/Getty Images
Ina Garten and her husband, Jeffrey, went on a four-month trip to Europe about two years into their marriage, she explained to interviewer Julia Moskin at The New York Times Food Festival. "That's where I was introduced to French cooking and that was my moment. 'Oh, that's what food should taste like.' Yeah. I had my Julia Child moment," she said. 
Garten explained that the couple only had $5 to spend each day of their trip, and that had to cover "the camp site, our meals, [and] our gasoline to fill the car up." One of the first French dishes the television personality tried was a coq au vin, prepared by a campsite owner. Garten claimed that she didn't know what it was at the time but described it as "delicious." She continued, "I thought, 'I need to know how to make this.' When I came back that's when I learned 'Mastering the Art of French Cooking.'"
According to Garten's own recipe on Food Network, coq au vin is a chicken stew that includes vegetables and red wine. If she needs a new face on "Be My Guest" anytime soon, we would love to try out the recipe. For now, we'll try to master French cooking ourselves!