What Julia Child Did Before The Fame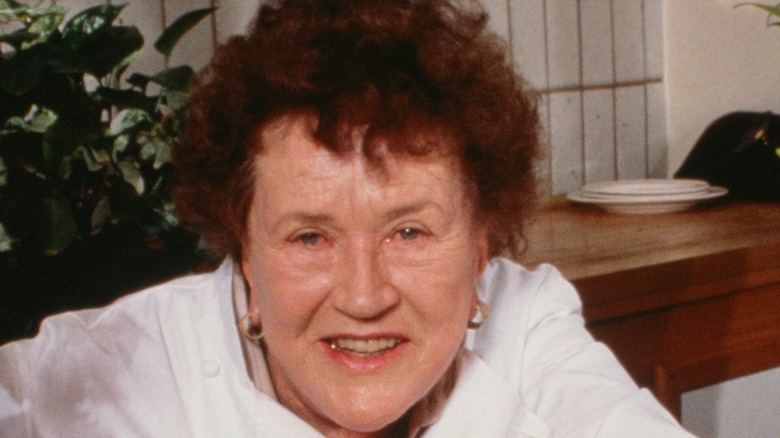 George Rose/Getty Images
Celebrity chefs and foodies are such naturals in front of the cameras and so skilled at cooking, entertaining, and sharing their talent with the rest of us that it's hard to imagine that before they became famous, they had very different lives. For example, Gordon Ramsay was once a well-known soccer player on the brink of going pro, "Pioneer Woman" Ree Drummond was a journalist with plans for a career in Chicago, and "Good Eats" host Alton Brown was making music videos for R.E.M., according to Taste Of Home. 
It took time, perseverance, and even twists of fate for these individuals to find their calling in the culinary world and to gain fame on-screen. Remarkably, even author and legendary cooking show host Julia Child had a much different life in the years before she became well known. 
According to the Julia Child Foundation her first cookbook, "Mastering the Art of French Cooking," was published in 1961, when she was 49 years old, and was the culmination of nine years of work and testing with her co-authors. It would be another two years before her cooking show, "The French Chef," debuted on public television, and households across the U.S. fell in love with her talent and charm. Here's what Julia Child spent the first half of her life doing before she found fame.  
Julia Child worked for US Intelligence during World War II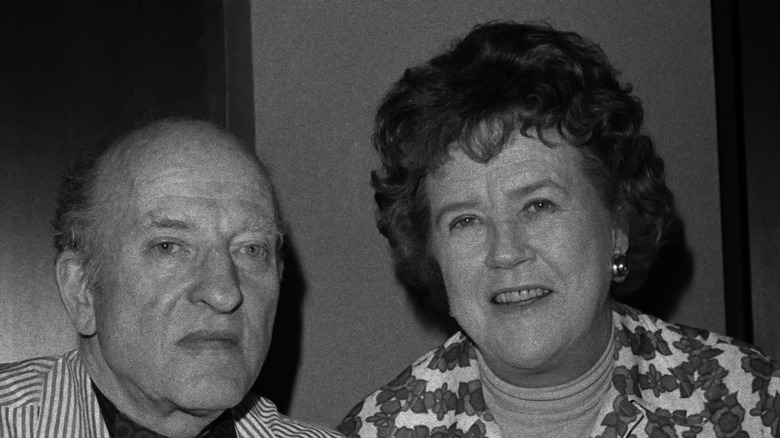 Janet Fries/Getty Images
When Julia Child (then Julia McWilliams) graduated from Smith College in 1934, her aspirations had nothing to do with food or French cooking — she loved writing and had hopes of becoming a novelist (via the Julia Child Foundation). She spent the next few years working in New York City in advertising, and then at home in California writing for local newspapers. Her dreams were put on hold, however, with the start of World War II. From there, her life moved in a much different direction.
Julia began working for the U.S. government during the war. Working in the Office of Strategic Services, she was a researcher in the intelligence division and worked on several top secret projects including, curiously, the development of a shark repellant. She later transferred to U.S. government offices in present day Sri Lanka, where she had top security clearance handling classified transmissions. It was in this post that she met her future husband, Paul Child. 
As Today shares, Julia didn't spend time in the kitchen as a kid. Her mother never prepared meals and food made by the family cook wasn't terribly inspiring. It was after she met Paul, who considered himself a gourmand, that she really began appreciating good food. She and Paul were later stationed in China, where they both loved the local cuisine.  
France is where she found her calling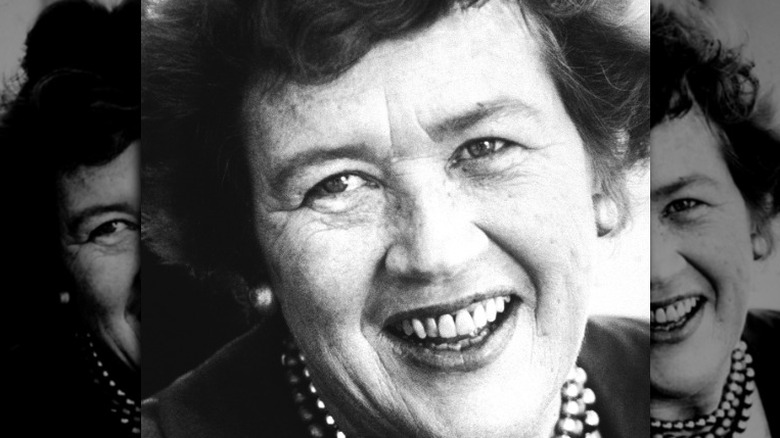 Hulton Archive/Getty Images
In 1948, Paul and Julia Child moved to Paris, France where Paul would begin working for the U.S. Embassy, according to the Julia Child Foundation. Their first meal in the city was at a restaurant called La Couronne, where Julia had her first taste of French cuisine. Specifically, she had sole meunière, which the New York Times describes as sole fillets delicately fried in butter and garnished with parsley and lemon. Julia called this simply but exquisitely prepared dish, "the most exciting meal of my life." 
A year later, Julia enrolled in the famous Parisian cooking school Le Cordon Bleu. Her cooking until that point was, as she called it, "disastrous." Julia's start in the school was rocky because the instructors didn't know what to do with her. She was bored by classes intended for housewives, and told that she wasn't right for courses in fine cuisine. Ultimately, she enrolled in a course for restaurateurs, and immediately began to flourish. It was at the school that Julia befriended Simone Beck and Louisette Bertholle. Together they founded their own small cooking school in Paris, and worked for years on what would ultimately become "Mastering the Art of French Cooking." 
Julia Child's unlikely path to success and fame is truly a lesson that it's never too late to find your passion.