What Happened To John Leonard, The Man Who Sued Pepsi For A Jet?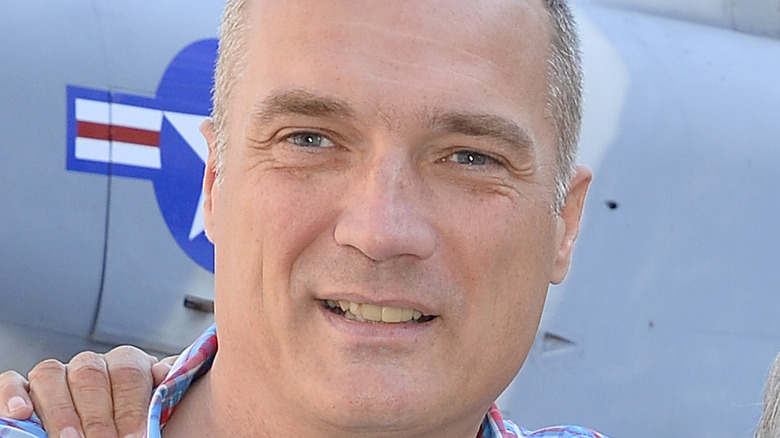 Jerod Harris/Getty Images
Once upon a time, amid the great "Cola Wars" that saw two giant cola companies PepsiCo and Coca-Cola go head to head to reign supreme, Pepsi came up with a banger promotional scheme that could potentially make them the largest-selling soda and finally best Coke. What they didn't know was that the campaign, called "Pepsi Points," would backfire in epic, jet-sized proportions, per Salon.
The Pepsi Points scheme would allow customers to collect redeemable Pepsi labels that would entitle them to Pepsi stuff i.e. Pepsi merchandise. Customers would get products like jackets, baseball caps, beach chairs, and mountain bikes by redeeming their Pepsi Points. As The Hustle remembers it, one 2-liter Pepsi was equivalent to 2 points, a 12-pack of cans would get you 5 points, and so on. To make things more interesting, the cola brand threw a fighter jet into the medley with a fun commercial. They weren't serious when they said one could cash in 7 million points to get a brand new Harrier jump jet worth $23 million, but they never mentioned it was merely a joke when they advertised it. Besides, who would be bold enough to drink that much Pepsi anyway?
It was a gimmick, but one student dared to dream. John Leonard, a business student at Shoreline Community College in Washington, couldn't possibly spend multiple millions to collect 7 million points, but he figured out a way to get himself the jet without consuming, per The Hustle's estimations, 16.8 million cans of Pepsi.
John Leonard battled for his fighter jet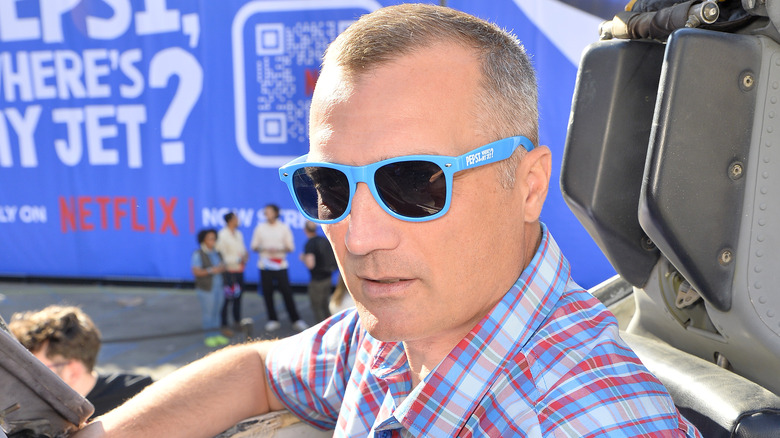 Jerod Harris/Getty Images
John Leonard didn't have the money to collect his 7 million Pepsi Points, but as reported by CBS News, he was persuasive enough to convince five investors to make it happen. One didn't actually have to buy Pepsi to collect points — the rules allowed customers to submit 15 points from Pepsi products and buy more points by writing a check to Pepsi, per AV Club. That meant Leonard could buy three 12-packs for 15 points and simply send the company a check, and he did just that. His dream jet was just a reply away.
Leonard wasn't too thrilled when he heard back from Pepsi. The company returned his check along with some free Pepsi coupons to tell him that the jet was merely a prop for the ad and they weren't serious about giving away a fighter jet. Irate, he lawyered up and hit the company with a lawsuit that went on for years. In 1999, a judge decided in PepsiCo's favor and settled the case saying the ad was for entertainment purposes only.
Leonard didn't get the jet and Pepsi updated its commercial by raising the 7 million points to 700 million, per CBS News. Years later, Netflix immortalized the amusing story by adapting it into a series "Pepsi, Where's My Jet?" As for Leonard, The Guardian noted that he works as a park ranger in Alaska and wonders why his naive younger self thought he would actually get the jet.