Yes, Twinkie-Flavored Candy Canes Are A Thing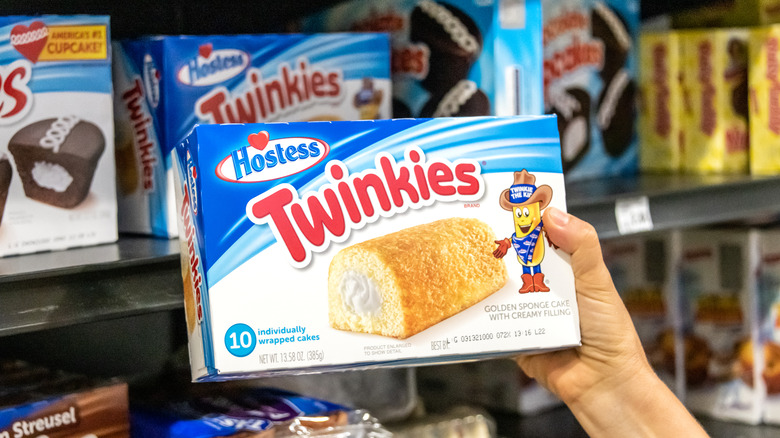 calimedia/Shutterstock
Twinkies, that yellow sponge cake filled with white cream in the center, are a nostalgic treat that many people associate with childhood. A highly processed, sugary food, they eventually became the subject of jokes surrounding their expiration date (do they ever go bad?) (can they survive the end of the world?)
Popular culture has poked fun at the myth, with Woody Harrelson's character Tallahassee in the 2009 movie "Zombieland," always in search of Twinkies as he rides out the zombie apocalypse (via Reddit). As it turns out, while Twinkies certainly have a long shelf life, NPR reports that they do indeed expire, after a shelf life of 45 days.
That may come as a disappointment or surprise to some, but what may also surprise you is that Twinkies used to taste a lot different. According to The New York Times, the original recipe included real bananas and real cream filling. Twinkies have survived and thrived in their current junk food iteration, and now you can even enjoy them over the holidays in candy cane form.
Stuff those stockings with Twinkies candy canes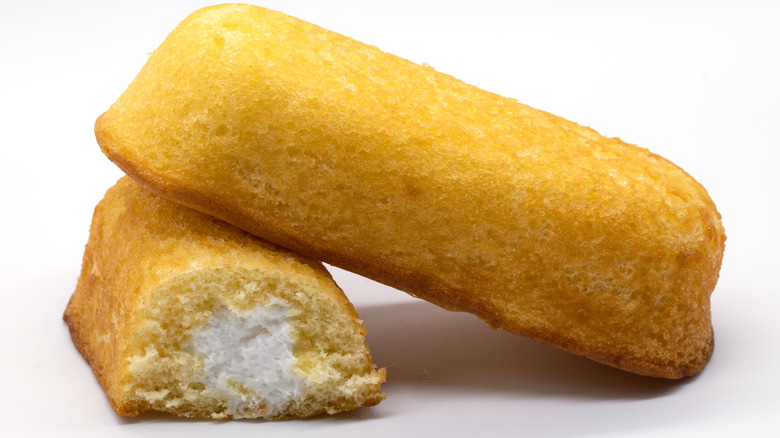 Rockingstock/Getty Images
Yes, that's right, Twinkies Creme Flavored Candy Canes are a thing. You can buy a pack of twelve for that loved one obsessed with the Hostess confection and stuff their stockings this holiday. The candy canes resemble the classic colors of Twinkies cakes, adorned with golden and white stripes. The candy also tastes like the sweet snack's cream (per Yahoo!).
Interestingly enough, one of the locations where you can purchase Twinkies candy canes is the arts and crafts store Michael's, which describes them on their website as a "fun and unique treat" that is "perfect stocking stuffers, gift baskets, and more" and sold for $4.99. Edible art, perhaps? The Impulsive Buy says that Dollar General will also be selling them in addition to other retail stores. Additionally, the online retailers Blair Candy and Nassau Candy can ship some your way when in stock.
No word yet on whether the candy canes can survive the zombie apocalypse.