Prue Leith's Go-To Dish For Recovering From Holiday Hangovers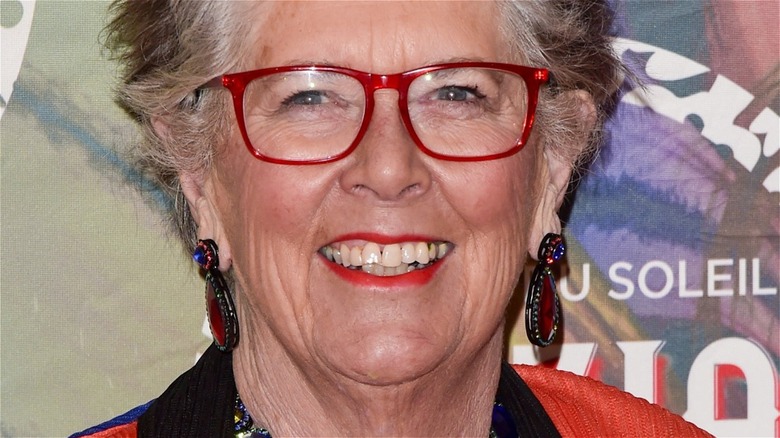 Stuart C. Wilson/Getty
Prue Leith, one half of the iconic judge duo on "The Great British Bake Off," is known for her colorful outfits, statement-making jewelry, and kindness in critiquing the GBBO contestants' bakes. According to Leith's website, she is more than a food TV personality; she is also the author of several novels, an autobiography called "I'll Try Anything Once," and cookbooks like her most recent work, "Bliss On Toast" — all about the one ingredient she'd happily use in every meal. 
Besides being a celebrated food authority, Leith is also a dedicated mother and grandmother, a role that's especially apparent during the holidays. We all follow our own unique traditions during this season, being sure to celebrate each of our loved ones' favorite things. Leith's family is no different, embracing not only English traditions, but also Cambodian traditions to uphold her daughter Li-Da's cultural background. Leith adopted Li-Da when she was only 16 months old, and now she is well into her adulthood with children of her own. They still celebrate the holidays together, a time when Li-Da makes some of her favorite dishes for her family.
Fresh salad and spicy food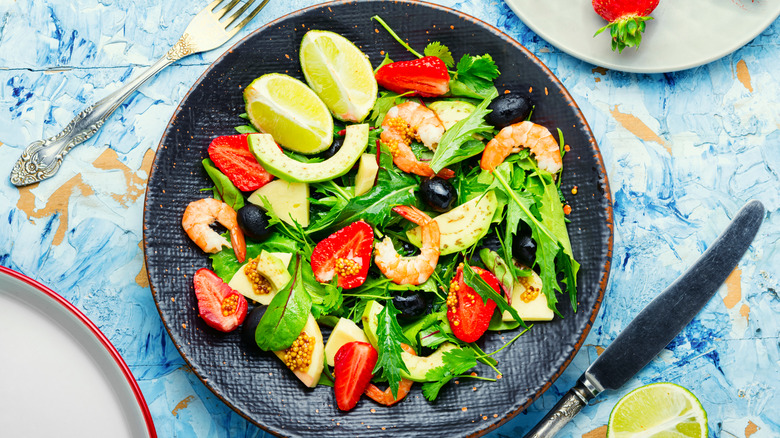 Chatham172/Shutterstock
In a recent interview with Hello!, Leith discussed the holiday traditions she celebrates with her family. She revealed that her daughter always cooks something spicy in the days surrounding Christmas, "something for us to recover from all the turkey and booze, something like a salad with pomegranates and mango." One specific salad has become a staple for Leith, which she learned to make with her daughter from one of her friends from Cambodia: a Cambodian crab salad with fruit, cucumber, radish, shrimp, and a lemongrass ginger dressing (via CKBK).
As for the spicy part of Leith's Christmas-season recovery period, some people — like Anthony Bourdain — swear by spicy food as a cure for when you're hungover or feeling under the weather. This doesn't seem to be proven by science, but one pharmacologist told Real Simple that a bowl of spicy ramen or a chili-packed stir fry really just "distracts your body from focusing on your hangover" (via Bustle). Plus, eating spicy food is known to release endorphins, making you feel happy despite a bit of "hangxiety." Post-Christmas party, if you'd like to focus on the burning in your mouth rather than the pounding in your head, you could perhaps try Leith's signature spicy avocado toast, made with wasabi paste for an extra punch. That'll cure a hangover in no time.