The One Ingredient Prue Leith Would Use For Every Meal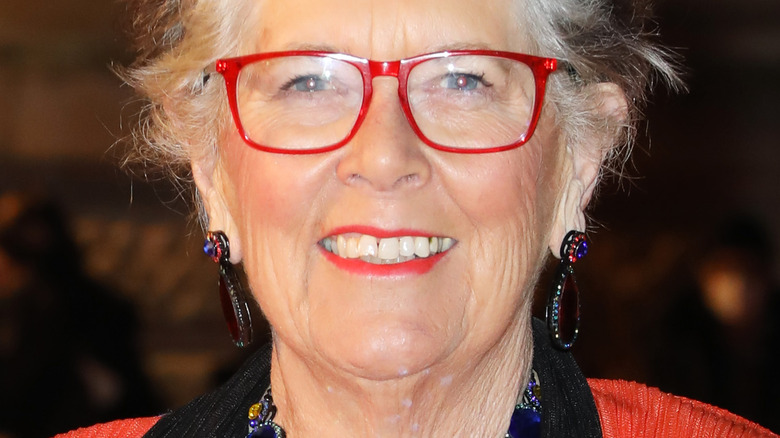 David M. Benett/Getty Images
Fans of "The Great British Bake Off" have likely gotten plenty of insight into Prue Leith's expertise in the kitchen as she judges the bakes the contestants create. While fellow judge Paul Hollywood is the authority on all things bread, Leith has become the go-to source for other types of sweet treats, from patisserie to cookies.
Given her role on the show, you might assume Leith's kitchen staples include must-have pantry items needed to whip up baked goods, such as flour, sugar, eggs, or butter. However, though "GBBO" fans may assume all her expertise comes from the sweet end of the spectrum, that's absolutely not the case. Leith actually founded a cookery school, as per The Right Address, and she's a cookbook author with several titles under her belt that have nothing to do with baking. Plus, she's served as a judge on other culinary competitions, such as "My Kitchen Rules U.K." and "Great British Menu."
Leith's decades-long career in the culinary industry may lead you to believe that the one ingredient she'd use for every meal would be something complicated, a specialty ingredient that she picked up along the way. However, that's not what she'd select if pressed to choose just one ingredient to include in every single meal. As Leith revealed to Virgin Radio U.K., her go-to ingredient is pretty humble, and it's something that just about anyone will have lying around their kitchen.
Leith is devoted to anything on toast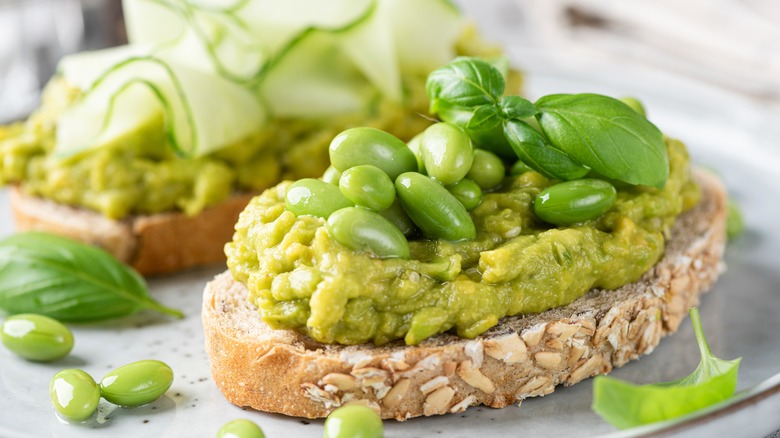 Vladislav Noseek/Shutterstock
The one ingredient Prue Leith confesses she would use for every meal is sliced bread — or, rather, toast, as Virgin Radio U.K. reports. It's a revelation she had during the COVID-19 pandemic, when she began cooking in smaller portions and started simply putting whatever leftovers she had on toast to use them up in a creative, easy way.
In fact, Leith is such a fan of the ingredient that her latest cookbook, "Bliss on Toast," is dedicated entirely to toast recipes. And, per Bloomsbury, she's not just taking regular white bread, slathering on a bit of spread and calling it a day. The book features 75 recipes that incorporate everything from naan to flatbread to fried bread as bases. Those bases are topped with classics such as smoked salmon and wasabi, as well as unusual options such as bubble and squeak, a mixture of fried leftovers vegetables such as potatoes and cabbage (per The Spruce Eats).
And as Leith explained, incorporating toast into a wider range of dishes also makes things a little bit easier for home cooks. They no longer have to whip up a carbohydrate component such as rice or potatoes, instead merely popping some bread in the toaster or lightly crisping it in the oven and layering on whatever toppings come to mind.
Now, the only question is, does Paul Hollywood, a.k.a. the master of all things bread, have anything to say about Leith's love of toast?