McDonald's Is Dropping Prices On Burgers, Nuggets, And More Through December​​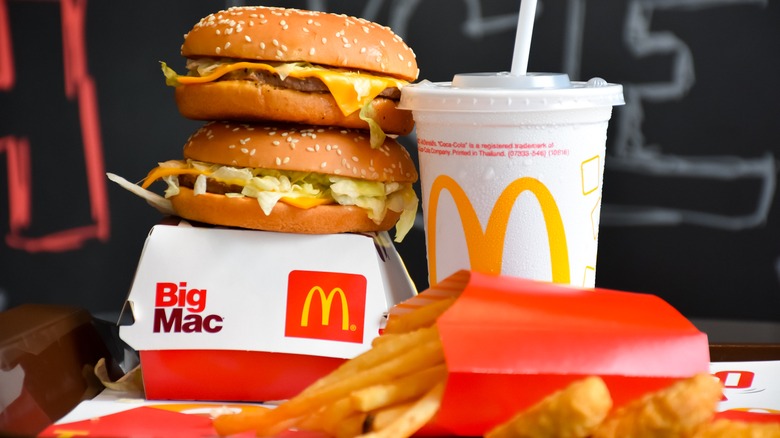 Patcharaporn Puttipon4289/Shutterstock
'Tis the season to be jolly. However, if we're being perfectly honest, it's a bit difficult to be filled with Christmas cheer when it feels like you're shelling out money everywhere you turn. According to the National Retail Foundation, Americans are expected to spend an average of $832.84 on gifts, holiday decorations, and food this holiday season which, if you ask us, is a pretty hefty hunk of change.
Factor in a few other things such as the cost of festive party clothes, travel, and the money many of us just spent trying to pull off the perfect Thanksgiving, and it might feel like there won't be any funds left over for day-to-day expenses like bills, gasoline, and, oh yeah, food. Dry goods and canned foods can be relatively cheap, not to mention the fact that some of those cans can be turned into delicious meals — though with so much going on during the next few weeks, you might find yourself doing much more of your eating on the go rather than at home.
Fortunately, there are plenty of drive-thrus you can roll through for a quick bite to eat if your tummy starts grumbling in the middle of your holiday shopping spree, and one specific chain will soon be offering some great deals. According to Thrillist, McDonald's will be dropping the prices on several of its menu items throughout the month of December, giving customers the opportunity to save a little bit more of their hard-earned dough.
McDonald's is giving the gift of savings this holiday season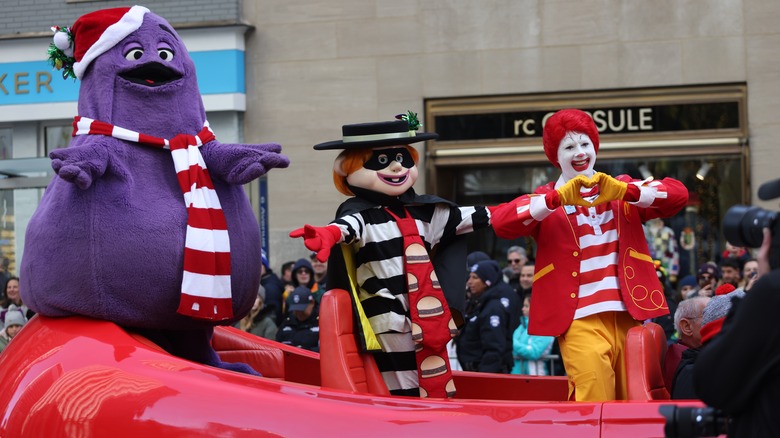 Viktor_IS/Shutterstock
It's the season of giving, and this year, McDonald's is giving away some of its most famous menu items at a low cost. Available exclusively through its mobile app, the chain will host a slew of deals throughout the month of December, starting with BOGO Big Macs on December 5 (via Thrillist). Other promos include 50-cent Double Cheeseburgers and BOGO Crispy Chicken Sandwiches.
The discounts will rotate every two to three days until December 25, so customers may want to check out the app daily to see what savings they can score. Additionally, McDonald's will also be offering fans the chance to win the ultimate discount: free food for life. According to CNN, each in-app purchase of $1 or more will enter patrons into a drawing for not just one of the chain's coveted McGold Cards, but an entire stack that can be shared with friends.
Food prices aren't the only thing McDonald's is dropping this holiday season. Per Thrillist, the Golden Arches will also be releasing new merch. The first collection, featuring options like food wrapper-inspired hoodies and McNugget stockings, will be available from December 7-14 and can be accessed by making a purchase of $1 or more in the restaurant's app. The second round of Mickey Dee's swag will be released on December 14 and will include a Hamburglar graphic tee, hoodie, and a beanie by Diamond Supply Co.