DoorDash Is Laying Off 1,250 Workers Due To Pandemic Overgrowth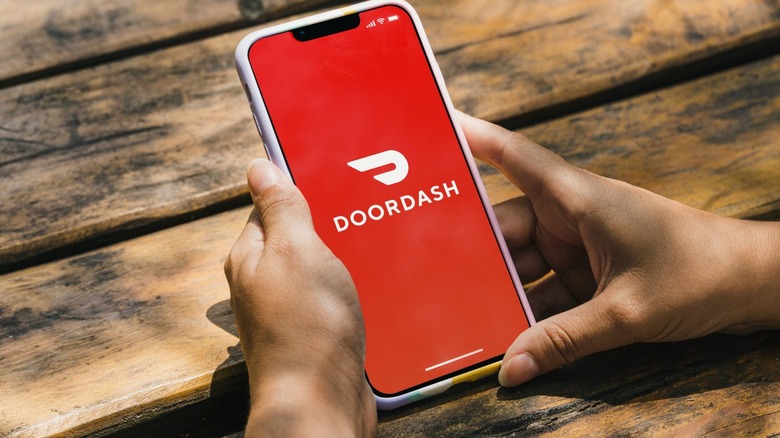 Diego Thomazini/Shutterstock
Life before food delivery services feels like a far away dream since the COVID-19 Pandemic has drastically expanded the market for such companies. DoorDash saw significant growth in revenue during the course of the pandemic, according to The Wall Street Journal. It dominated the delivery and take-out scene, and by Aug. 2021, its profits had surged 83% from the year before.
But this take-out service Dashed a bit too close to the sun. In a message sent to DoorDash drivers on Wednesday, the company's Chief Executive Officer Tony Xu admitted that DoorDash took on too many drivers, or dashers, to keep up with the company's growth. Now the company risks its operating costs outgrowing what it's garnered in revenue. "While we've always been disciplined in how we have managed our business and operational metrics, we were not as rigorous as we should have been in managing our team growth," he wrote.
Now, Xu explained in his message, DoorDash is cutting 6% of its workforce.
DoorDash reduces team to cut costs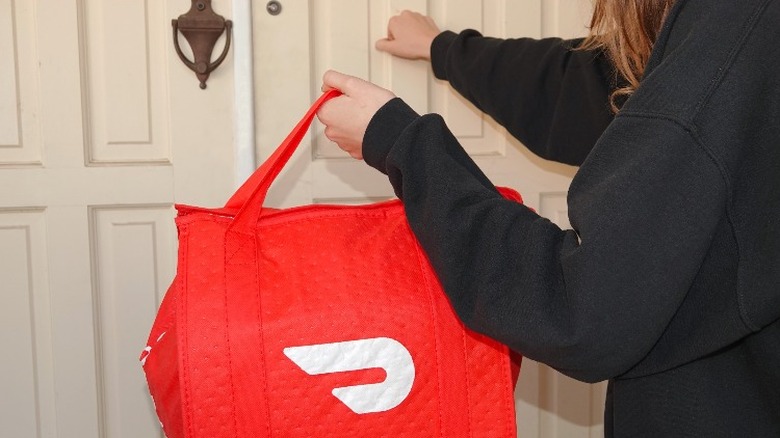 Simone Hogan/Shutterstock
After experiencing dramatic growth in revenue as a result of the Covid-19 Pandemic, the delivery service DoorDash now faces escalated operating expenses that could exceed its revenue, The Verge reported. Now the company has slashed 1,250 jobs in an effort to reduce costs. "While our business continues to grow fast, given how quickly we hired, our operating expenses — if left unabated — would continue to outgrow our revenue," wrote DoorDash's Chief Executive Officer Tony Xu in a message sent to employees on Wednesday.
For employees who got terminated in this sweep of positions, DoorDash is offering 17 weeks of severance compensation and continued healthcare through March. Xu said that positions for Dashers on visas will carry on until March 1.
Xu reported success with its other investments, which he noted were "paying off," but he acknowledges that he dropped the ball when it comes to managing "team growth."