The Foodie Gift Padma Lakshmi Doesn't Want This Holiday Season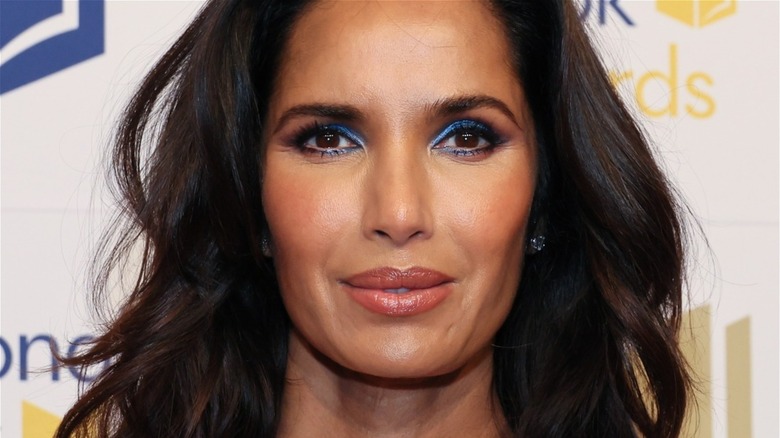 Dia Dipasupil/Getty
On the off chance that you would like to buy celeb foodie Padma Lakshmi a present this holiday season, you will be pleased to know that she is a fan of gifting. We can tell by the gift ideas she has contributed to Substack. The question is: What would one buy an accomplished cooking show host and food author (whose net worth could be an estimated $40 million, per Celebrity Net Worth)? Yes, it is the thought that counts. But for this context, it would be better to interpret the adage as thinking hard to buy the correct present for Lakshmi.
We know Lakshmi's "go-to drink" is tequila, per Town and Country; she enjoys it on the rocks, and it is an ingredient in her margaritas. Perhaps one could also book her into a spa – she posted a rather video to Instagram in October about how exhausted and alone she felt on the road. However, with all things considered, it's easy to assume that she wants for nothing. Even if we don't have a clue about what she actually wants, she has revealed one thing she would not like as a gift this holiday season.
Padma Lakshmi doesn't want an air fryer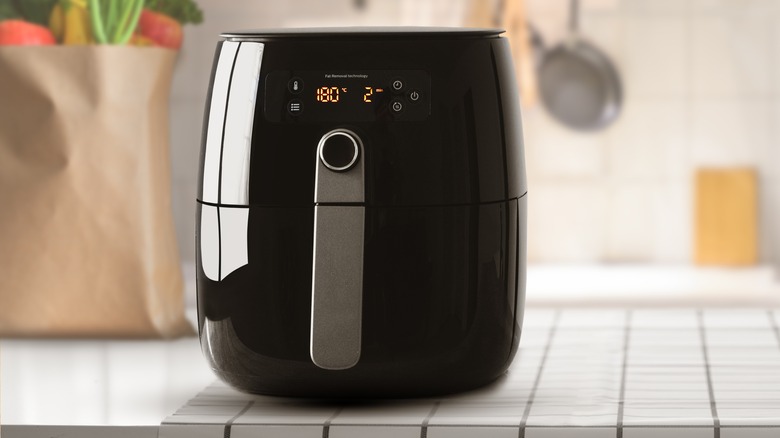 Casezy idea/Shutterstock
Obviously, Padma Lakshmi likes food and cooking, so maybe you imagined buying something for her kitchen, like an appliance. And if you've never seen her cooking with an air fryer, that might seem like the right gift, yes? Well, apparently not. We arrived at this conclusion after @clairelizzie asked her foodie friends on Twitter, "What's a common 'foodie' gift you do NOT want?" Lakshmi, being one such foodie, weighed in with the words "Air Fryer" and a neutral face emoji.
This sentiment arguably makes her one of the few people who would want the gadget these days. According to market research company National Purchase Diary (NPD), the air fryer has become America's "must-have cooking appliance," as evidenced by a 76% jump in sales over the course of two years. Presumably, Lakshmi will not be buying one for herself and is not sold on its popularity.
Her reasoning for not wanting an air fryer is, as she put it, "It's a convection oven, people." And in all fairness, she's basically right. As an afterthought, perhaps anybody with the idea of buying Lakshmi a gift should stay away from standard kitchen utensils altogether. After all, few of us know more about kitchen equipment than she does.