Instagram Is Applauding Curtis Stone's Michelin Star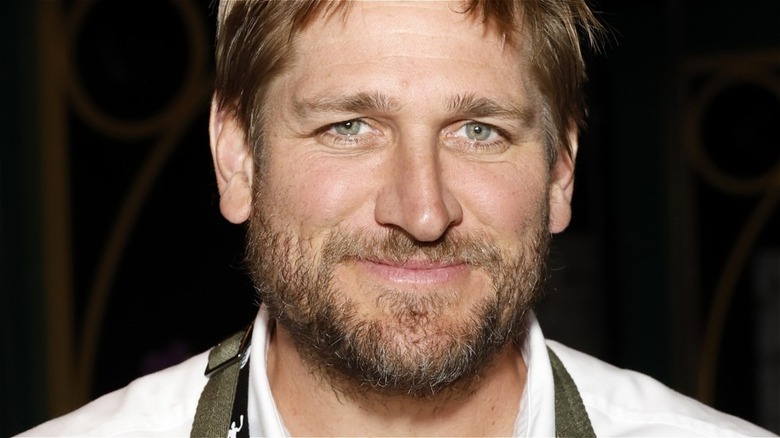 Frazer Harrison/Getty
There are probably some moments in a chef's life that are never to be forgotten. Maybe it's the first time they get a restaurant job, get promoted to sous chef, or the first time they get a great review in the paper. But perhaps no positive review carries quite as much impact as a restaurant being awarded a Michelin star, and this year, chef Curtis Stone can now celebrate having not one, but two Michelin-starred restaurants in Los Angeles.
Stone's restaurant Maude was previously awarded a Michelin star in 2019 and has retained it, which is a feat in itself. Several renowned restaurants in Los Angeles lost their Michelin stars this year (via Time out). But this is the first time Stone's restaurant Gwen, which was opened in 2016 (via Restaurant Hospitality), was awarded the honor.
Gwen, which is named for Stone's maternal grandmother (Maude is named for his paternal grandmother), focuses on house-made charcuterie and meats expertly carved at the restaurant's on-site butcher shop, which is also open to the public. The Michelin Guide's review of Gwen gives it one star, meaning "high quality cooking, worth a stop." Curtis Stone took to Instagram to share the news with his fans, and they were more than ready to join in the celebration.
Stone's fans celebrated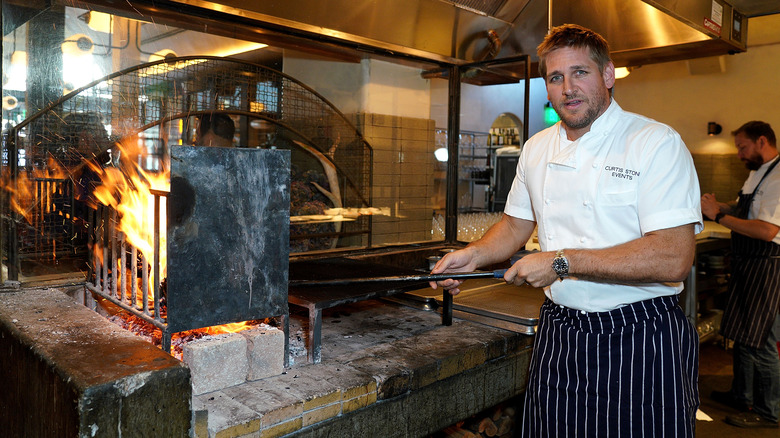 Jc Olivera/Getty Images
In an Instagram post, Curtis Stone shared how honored he was to retain his restaurant Maude's Michelin star and to receive a Michelin star for Gwen. "It's a dream come true," Stone said. He also made a point to thank those who work with him to make the restaurants succeed. "It's their talent, dedication, spirit, work ethic and innovation that pushes the needle forward," the chef said.
Fans in the comments of Stone's post were eager to join in the celebration. Another famous chef, Rocco Dispirito, chimed in to say "Congratulations chef!" One commenter from Stone's homeland of Australia said, "You are a great ambassador for Australia and a very special human whose team no doubt loves working for you," while another gushed, "may your light continue to shine on you and your staff."
Stone posted the same statement on Gwen's Instagram account, and there, fans had more nice things to say. "You came into our neighborhood with a bounty ... Your staff became our friends. When the pandemic hit, you served us coffee and food ... Gwen has become such a nuanced and dedicated part of this community," shared one poetic commenter. After working so hard to achieve this goal, hopefully, the teams at both restaurants will be able to relax a little more deeply during the holiday season.