The Untold Truth Of Rocco Dispirito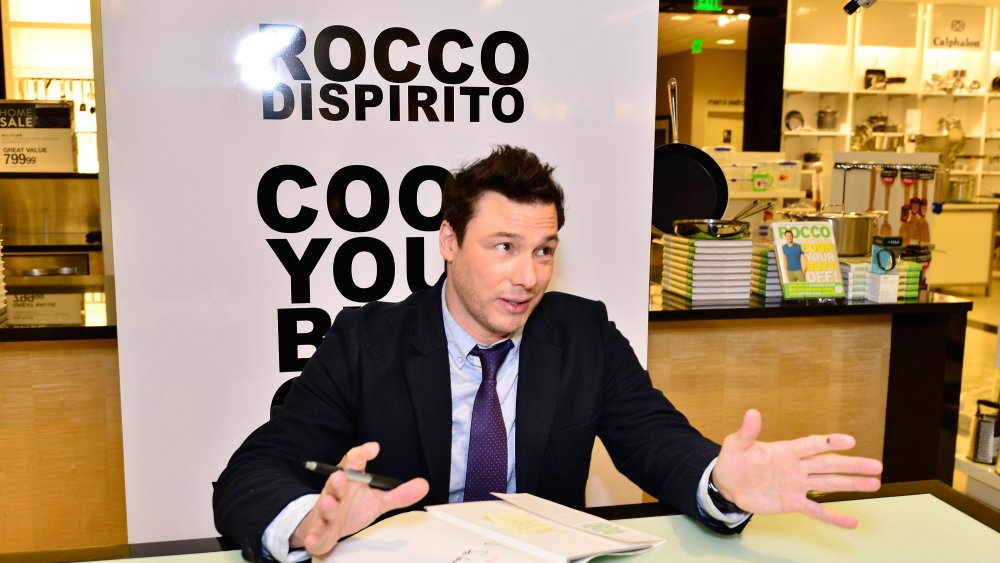 Jerod Harris/Getty Images
We may receive a commission on purchases made from links.
When thinking about the evolution of food television, there are certain channels, programs, and chefs that have proved foundational to the genre. PBS aired shows featuring revolutionary culinary personalities like Julia Child, Jacques Pepin and Martin Yan; Food Network has its own cadre of stars including Rachel Ray, Bobby Flay, and Emeril Lagasse; and Bravo revolutionized competition cooking when it rolled out Top Chef, introducing audiences to judges like Gail Simmons, Tom Colicchio, and Padma Lakshmi. The majority of these programs fall somewhere on the spectrum between instructional, educational, and competition-based reality guilty pleasures, but 2003 saw NBC's The Restaurant offer an entirely new take on food television (via Eater).
The Restaurant followed Rocco Dispirito, a young chef opening up a new restaurant in New York City. It was a fascinating concept, and one that was not lost on New York Times food critic William Grimes. Grimes had plenty to say on the subject, writing "Rocco's on 22nd is New York's first meta-restaurant. Diners know the place, and clamor for a table in it, not because they are desperate to eat linguine with clam sauce in the Flatiron district but because they want to step into the world of 'The Restaurant,' the six-part reality soap opera that recently ran on NBC and made a star of Rocco DiSpirito, its chef."
Dispirito proved to be the ideal star for this new take on reality TV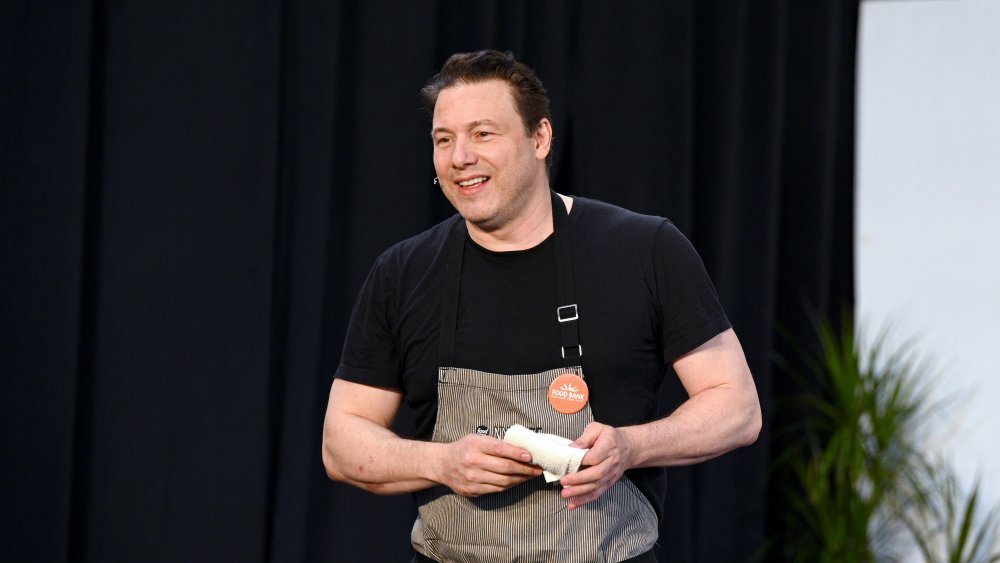 Dave Kotinsky/Getty Images
While The Restaurant only lasted two seasons, watching a chef walk through the opening of a new venture proved to be captivating viewing, thanks in large part to the restaurant's namesake and co-owner, Rocco DiSpirito. Dispirito was the ideal candidate to star in this new take on reality food television. According to his StarChefs bio, the Queens-born chef always knew what he wanted. Inspired by his grandmother's Italian home cooking, Dispirito enrolled at the Culinary Institute of America at the young age of 16. He trained with lauded chef Gray Kunz at the critically acclaimed restaurant Lespinasse before moving on to open his own restaurant, Union Pacific, in 1997.
In the years leading up to the premiere of The Restaurant, Dispirito received some of the culinary world's highest honors (Gourmet Magazine's Most Exciting Young Chef and America's Best New Chef by Food & Wine) and some more base-level accolades such as People Magazine's Sexiest Chef Alive. Dispirito also received more than a few James Beard nominations along the way (via Award Winners).
The Restaurant might not have endured, but Dispirito didn't stop pursuing the spotlight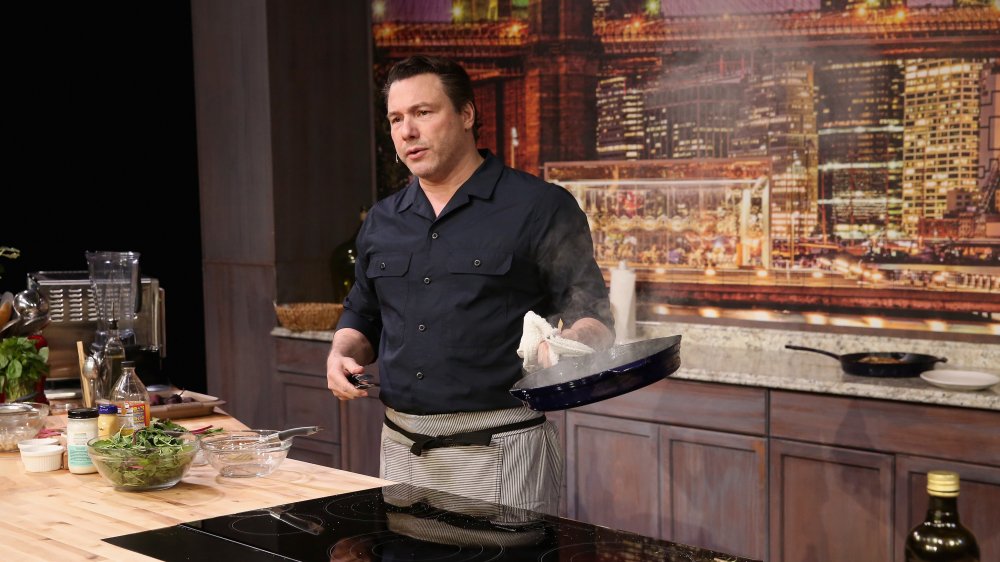 Rob Kim/Getty Images
After its first season, The Restaurant imploded in more ways than one. Viewership dipped and Dispirito butted heads with partner Jeffery Chodorow in a major way, according to The New York Times. The messy dispute went all the way to the New York Supreme Court, and Rocco's closed its doors in 2004 (via Reality World). Both Rocco's restaurant and The Restaurant might not have endured, but that didn't stop Dispirito from pursuing the spotlight. He's now authored a library's worth of cookbooks (via Amazon) and clocked an impressive amount of TV time. A profile for Thrillist lists appearances on everything from reality shows like Dancing with the Stars and Biggest Loser, to his own host of short-lived shows including Restaurant Divided and Rocco's Dinner Party. Dispirito even had a cameo as a murdered chef in an episode of Castle.
A decade-plus after the closing of Rocco's, Dispirito finally headed back into the kitchen at the Standard Grill in New York City's Meatpacking District, only to part ways with the group a little over a year later according to Eater. These days, Dispirito appears to have shifted his focus from fine dining to healthy eating. His newest venture, ROCCO, is a line of pricey organic superfoods including seed and nut bread, alternative flour blends, and a 30-day supply of protein shakes for $300. Fans from Dispirito's The Restaurant days will be happy to know that his cookbook covering the world of keto-friendly cooking includes a recipe for meatballs, served over zoodles in place of pasta.