Van Leeuwen Dropped A New Ice Cream Flavor Inspired By Knives Out Sequel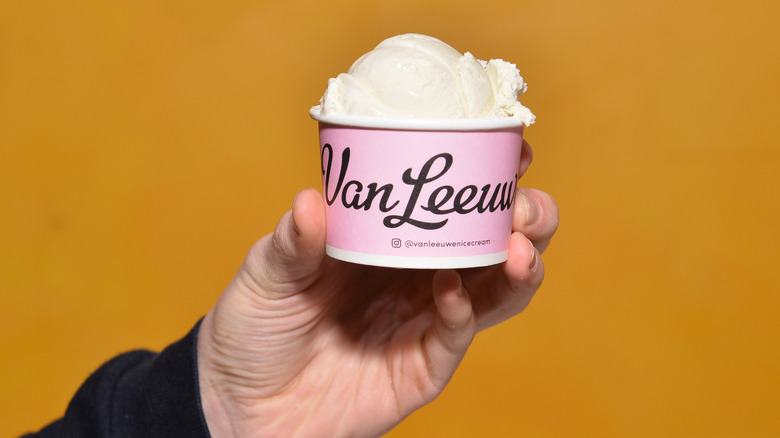 Noam Galai/Getty Images
The entertainment industry will generate buzz any which way it can for movies, music, and television. Nothing is off limits, even food. Fortunately for them, consumers are here for it. People routinely line up to support menu items that are inspired by and cross-promoted with features. For example, Disney is about to drop a blue cocktail called the "Way of Water" to not-so-subtly remind resort guests that the "Avatar" sequel of the same name is about to hit theaters.
Then, of course, there's the fact that fast food giants like McDonald's work in tandem with movie houses to promote both films and food. Happy Meals, for example, have peddled toys and packaging that promote Disney films for years now, with the intent of driving up sales for all interested parties, says The Mercury News.
Now, creative ice cream purveyor Van Leeuwen is getting in on the theatrical action, but this time it's with Netflix, arguably the most famous streaming service in the world.
All the scoop on the ice cream flavor inspired by Knives Out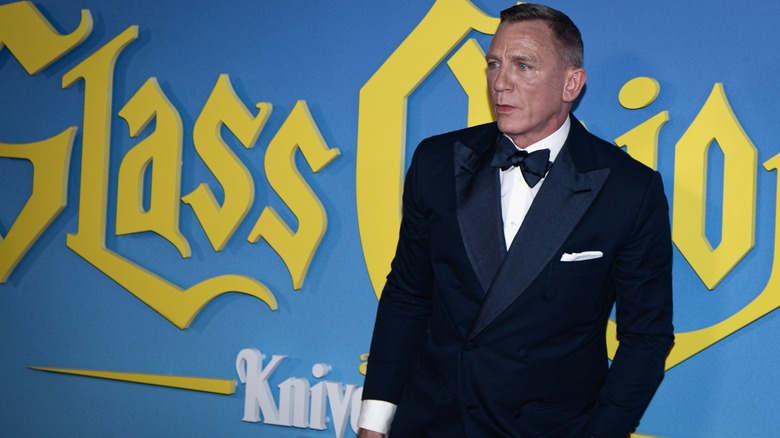 Loredana Sangiuliano/Shutterstock
When "Glass Onion: A Knives Out Mystery" hits Netflix on December 23, it will feature a cast known to make audiences melt not unlike ice cream, including star Daniel Craig, Janelle Monáe, and Edward Norton, among others, per the Netflix description. The mystery is apparently the tale of a "world-famous detective" named Benoit Blanc, who travels to Greece to investigate a mystery.
In conjunction with the forthcoming film, ice creamery Van Leeuwen has designed a brand-new, limited-edition flavor inspired by the tale. The flavor comes packaged in a branded black with gold-trimmed pint carton. Inside, ice cream lovers will dig into vanilla ice cream blended with honeycomb candy, Greek yogurt, caramelized onion jam, and "a swirl of bourbon," per Chew Boom. The mashup of flavors is designed to evoke the setting of the film to each and every taster. At the very least, it should just be yummy.
The "Knives Out" flavor will be available beginning at 12 p.m. on December 12 at any of the brick-and-mortar stores, as well as online via Van Leeuwen.