GBBO Just Announced Its Christmas Special Line-Up Including Top UK TV Icons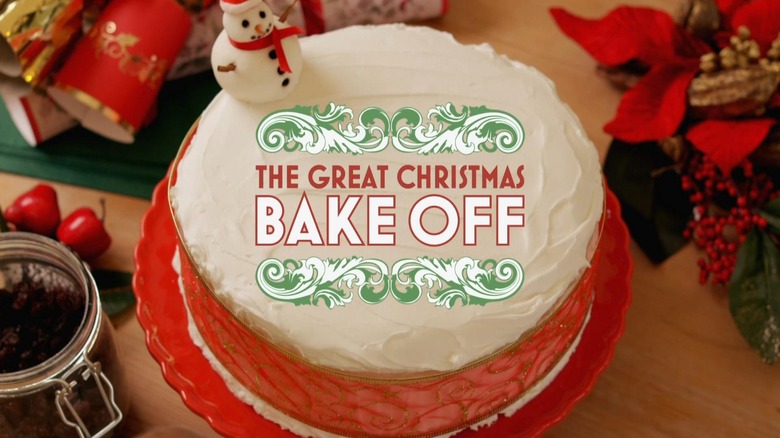 Channel 4
Since Victorian times, in the deep midwinter, when the shepherds are watching their flocks, when the faithful are all coming, the merry gentlemen are resting, and the partridge is firming in its pear tree, British people have been able to count on one thing: Christmas means cakes (via History). Since 2016, the epicenter of all things British and baking, "The Great British Bake Off" tent, hosts a couple of festive specials each year, and this year's star-studded lineups have just been announced.
According to A.V. Club, these special, one-off episodes are better than the original series. The stakes are lower, but the baking, jokes, and sense of fair play are all still intact. Quirky, sugar-fueled dad jokes, pastoral scenes of the English countryside, and a collective agreement that calories don't exist? If you need any help getting in the holiday mood, this is the show for you!
There will be two one-off specials — one for celebrity guests to get a taste of the tent, which will air on Christmas Eve at 8.25 p.m. on Channel 4. The second special, airing on New Year's Day at 7.40 pm, will see fan-favorite contestants from previous seasons return to the tent for a shot at baking redemption. So who is coming back to try and take home a Hollywood Handshake or the title of star baker?
Which celebrities are appearing in the GBBO Christmas Eve special?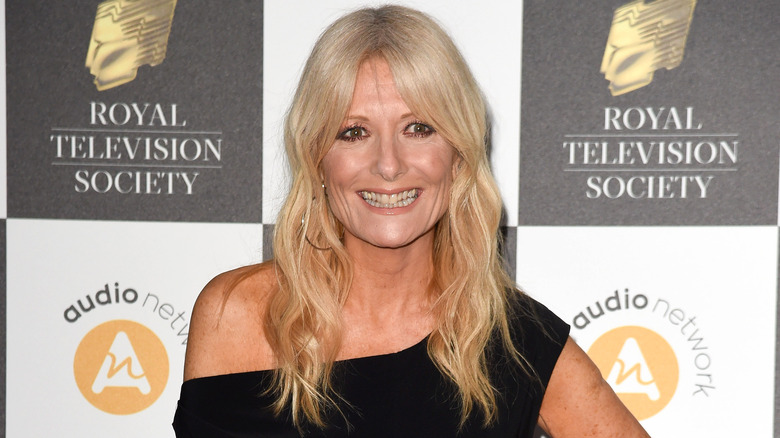 Featureflash Photo Agency/Shutterstock
This Christmas Eve, in a tale as old as time, five celebrities will try to trick a white-haired, white-bearded man into making their Christmas dreams come true by bribing him with baked goods. Sir Anthony Robinson, better known to fans of "Blackadder" as Baldrick, and to fans of TV history shows as Tony Robinson from "Time Team," will be hatching a cunning plan to dig up some "Bake Off" glory. Expect very strong befuddled uncle energy from Sir Tony.
Miquita Oliver and Terry Christian both rose to fame as the faces of pop-culture juggernauts. Terry Christian's '90s show "The Word" created the genre of late-night, "water cooler moment" in the U.K., according to The Guardian. The ripples from Miquita's time at "Popworld" alongside Simon Amstell can still be seen across pop culture, per The Guardian, including celebrity interview shows like "Hot Ones." Per British Vogue, Miquita spent her lockdown on numerous culinary projects with celebrity chef mother Andi Oliver, so she might be a favorite to nail the "Bake Off" this Christmas.
As a presenter, Gaby Roslin was in charge of the unscripted chaos on the "Big Breakfast" and "Children in Need," the BBC's annual charity telethon. Joining her will be a star known for the soap opera "Brookside" as well as West End musicals: Merseyside legend Claire Sweeney. We know these women have professional poise and funny bones, but can they bake and how will they deal with the pressure of the tent?
Four familiar faces return, and one says goodbye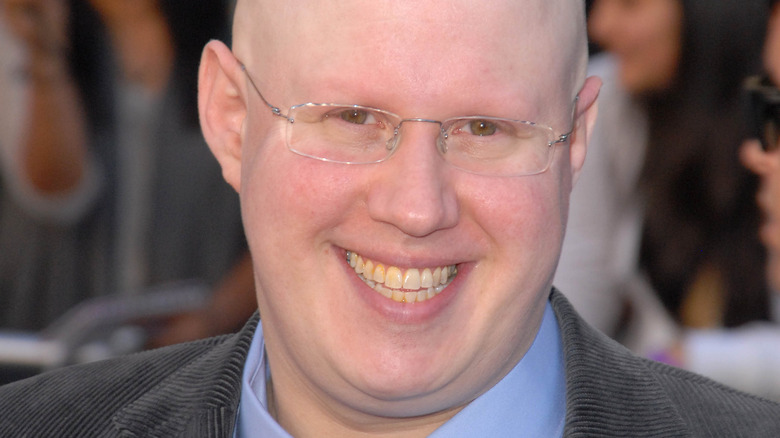 s_bukley/Shutterstock
On New Year's day, four favorites from the past four seasons return to the tent. Lottie Bedlow, who appeared in 2020's installment of the "Bake Off," was eliminated in part due to the cruel misfortune of having to make an ice cream cake in a marquee "on the hottest day of the year" (via Metro). She will be hoping that a change of season equates to a change of fortunes.
There isn't an official GBBO hall of fame, yet. But few fans would argue that Chigs Parmar deserves consideration for the honor whenever they decide to make one. The cheeky chap from Leicester had never baked before the COVID lockdown, per People, yet went on to make the final of the 2021 series. An icon of the game, he taught himself to bake solo via online tutorials and is an inspiration to procrastinators everywhere.
Manon Legrève and Antony Amourdoux are returning from the 2018 season. After being beaten to the top by strong showings from the likes of Rahul, Ruby B., and Kim-Joy, the fierce Frenchie and the "Bollywood Baker" will be hoping for a cracking return to the tent this Christmas.
In sadder news, the New Year's Day Special episode will be the last time for GBBO fans to enjoy the hosting of co-host Matt Lucas, according to Virgin Radio U.K. Lucas recently announced via Twitter that he would step down from the role, though Noel Fielding is expected to continue.