Aldi Is Being Sued Over Its Frozen Falafel E. Coli Outbreak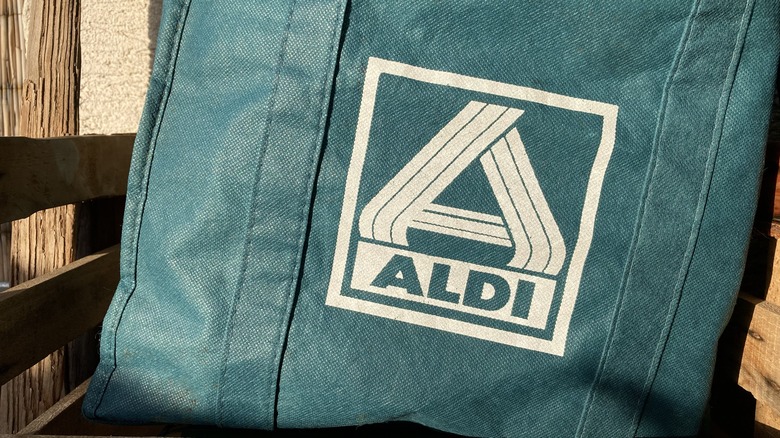 Wirestock Creators/Shutterstock
On October 7, 2022, popular discount supermarket chain Aldi recalled its frozen falafel product, Earth Grown Vegan Falafel in Traditional and Garlic and Herb flavors, due to a potential Shiga toxin-producing E. coli contamination, according to the United States Food and Drug Administration (FDA). The contaminated products were produced by Cuisine Innovations Unlimited, LLC and were distributed to and sold by various Aldi stores around June 24, 2021. The recalled falafel products were shipped to Aldi locations in 38 states, including Wisconsin, West Virginia, Virginia, Texas, Tennessee, South Dakota, South Carolina, Rhode Island, Pennsylvania, Oklahoma, Ohio, North Dakota, North Carolina, New York, New Jersey, New Hampshire, Nebraska, Missouri, Mississippi, Minnesota, Michigan, Massachusetts, Maryland, Louisiana, Kentucky, Kansas, Iowa, Indiana, Illinois, Georgia, Florida, District of Columbia, Delaware, Connecticut, California, Arkansas, Arizona, and Alabama.
Aldi issued its own press release at the time informing its customers of the recall and stated that the Earth Grown Vegan Falafel may have also been ordered through Instacart, and the company took the contaminated products off shelves as soon as possible, per Aldi. The contaminated products were 12-ounce boxes with UPC codes "4099100224337" and "4099100224344," and affected lot numbers included 1812, 1802, 1782, 1762, 1752, 1732, 1682, 1661, 1612, 1611, 1601, 1581, 1561, 1552, 1541, 1532, 1531, 1481, and 1472 (via FDA). Now, a couple of months after the recall, Aldi is being sued over the falafel E. coli outbreak.
There have been several E. coli cases from the contaminated Aldi falafel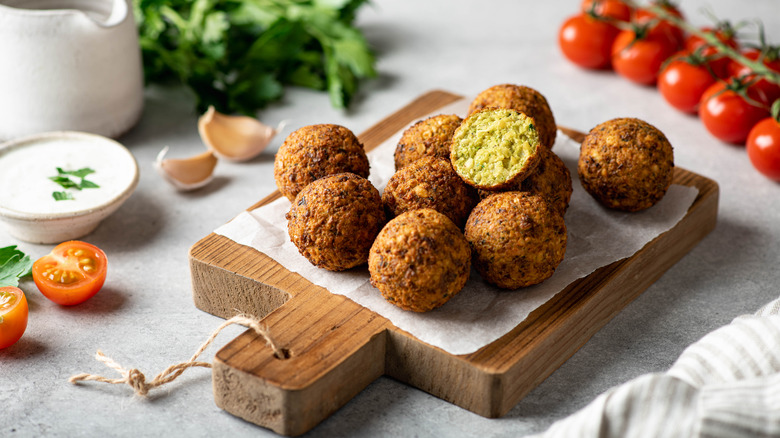 Chzu/Shutterstock
According to a press release from Ron Simon and Associates, the law firm, which specializes in representing various food poisoning cases throughout the United States, filed the national lawsuit on December 14, 2022 in conjunction with Dunk Law Firm, PLLC. At the time of the initial recall from the FDA, there were already 20 known E. coli cases due to the contaminated falafel from six states including Wisconsin, Ohio, Kansas, Florida, Iowa, and Michigan. Five of those cases required the person to be hospitalized; however, no deaths have been reported thus far. As of December 15, 2022, the number of cases has risen to 24, with one person contracting hemolytic uremic syndrome due to the Earth Grown falafel E. coli outbreak.
The lawsuit was put into motion by Ms. Ksioszk, who purchased the contaminated falafel, got sick, had to be hospitalized, and is still recovering from the illness. The FDA highly advises consumers who purchased the recalled falafel to return them for a refund or dispose of them immediately. Typically found in animal and human intestines, E. coli bacteria can cause illness when a person comes into contact with the bacteria by not washing their hands or consuming tainted water or foods, such as unpasteurized milk, cheese, or cider, undercooked meat, or contaminated vegetables, per the Centers for Disease Control and Prevention (CDC).