Everything Prince William Typically Eats In A Day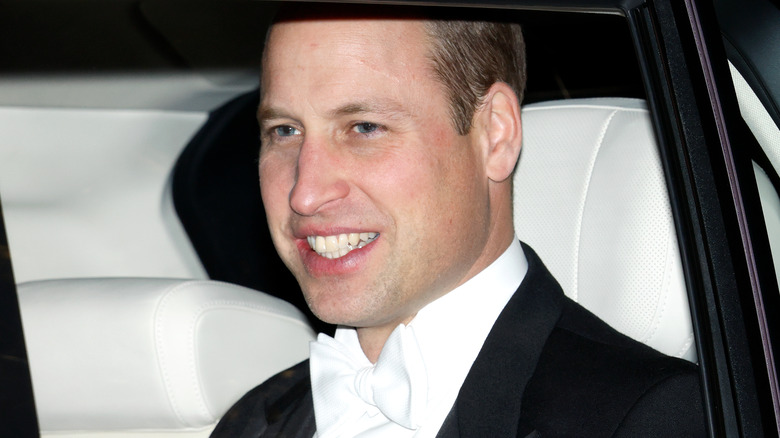 Max Mumby/indigo/Getty Images
One of the defining historical events of 2022 was the passing of the U.K.'s Queen Elizabeth II, on September 8th, from old age. The resultant succession saw King Charles III ascend the throne, and then his son, Prince William, assumed the King's previous title as Prince of Wales. However, this was not the only new title bestowed upon William by his father, per Town & Country.
The new Prince of Wales is also styled Duke of Cornwall, as he takes over the Duchy of Cornwall from his father. While the Welsh title is perhaps more famous worldwide, the Duchy of Cornwall is a $1.2 billion estate and includes the Duchy Originals brand of high-end food products. This means, once you dig past the grand titles and huge chunks of property that are also tied up in any royal succession, that Prince William just inherited the U.K.'s largest organic food and drink brand.
His rapid elevation to the top table of the British food industry begs the question — what does Prince William actually like to eat?
Eating like a Prince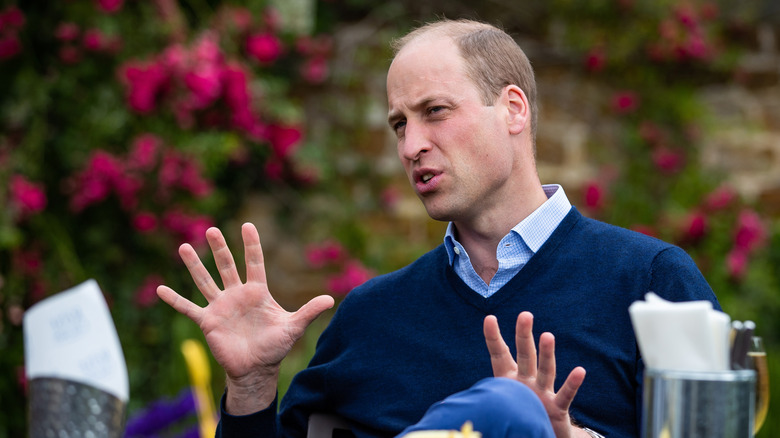 Wpa Pool/Getty Images
As one of the most senior and visible royals, William is viewed by many as a symbol of the traditional establishment. This can mean fans of certain football clubs booing him on the big screen (via Newsweek), but also means that much of the discussion about the Prince's diet is traditional too, often being more about the bodies and parenting tactics of the Princesses of Wales — his wife, Kate, or his mother, Diana. We know that William's favorite meal is roast chicken, he's not good with spice, and he loves a rare cave-aged, nutty Swiss cheese.
However, in a recent tour of Cornwall to kick off his dukedom, the Prince gave some direct insights into his daily diet, per Cornwall Live. He highlighted the healthier parts of what he had eaten the day before while chatting to dietician Monique Hyland — something we all do when talking to nutritionists.
Prince William emphasized a strong beginning to the day, with a picture-perfect British breakfast of two eggs, buttered wholemeal toast, apple juice, and tea with milk and sugar. As often happens on workdays, though, the wheels came off at lunch, when "someone had got him a 'rubbish sandwich.'" The evening meal was a relatable midweek mix of healthy white fish with mushrooms, followed by indulging with a chocolate brownie and a glass of red wine. The Prince also shared that, like working dads everywhere, he pushes past parenting fatigue with a steady stream of teas and coffees.