Dolly Parton's Trick To Get The Most Flavor Out Of Potato Casserole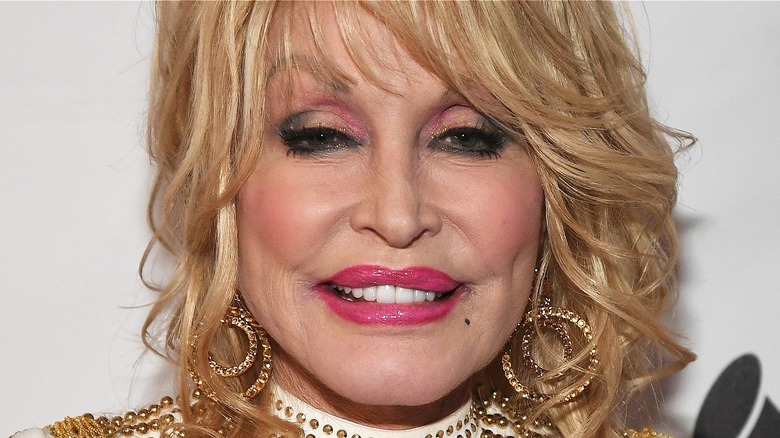 Kevin Mazur/Getty
The queen of country music and a southern feminist icon, Dolly Parton is a singer, songwriter, and performer with hair as big as her heart. Dolly has been a country music powerhouse for over thirty years with chart-topping songs like "Jolene" and "Why'd You Come in Here Looking Like That" alongside a collection of Grammys, CMA Awards, People's Choice Awards, and in 2016, a Willie Nelson Lifetime Achievement Award. In 1999, the country star was inducted into the Country Music Hall of Fame where her contributions to art and philanthropy are immortalized (per Rolling Stone).
A bonafide hall of fame all-star, Parton is also a connoisseur of southern home cooking. Author of her own cookbook, "Dolly's Dixie Fixin's: Love, Laughter and Lots of Good Food," Parton tells Today that some of her favorite dishes to cook include cornbread, mashed potatoes, and chicken and dumplings. Among the many southern staples that rotate through her kitchen, Parton's rumored potato casserole is a crave-worthy classic infused with a salty little trick.
Dolly Parton's potato casserole calls for soaking spuds in saltwater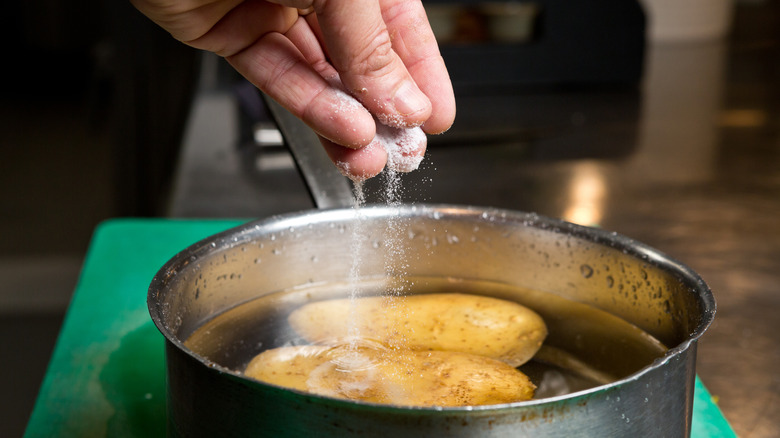 seeshooteatrepeat/Shutterstock
Although she hasn't confirmed whether this potato casserole comes from her own kitchen, Dolly Parton's leaked potato casserole has gone viral regardless. This five-layer casserole calls for thinly-sliced potatoes, tomato, onion, peppers, seasoned ground beef, and cheese. The simple ingredients are cooked, assembled, and baked for a Parton-approved dish that the whole family will love. Of course, the star of the show is the potatoes. And according to Insider, the secret to getting casserole-ready potatoes starts with soaking them in salt water before slicing and baking.
Soaking your potatoes in a saltwater brine helps removes excess water and starch from the spuds leaving you with an extra-crispy, mush-proof potato casserole that's still light and fluffy. Not only does the saltwater soak give you a to-die-for texture, but it also enhances the potato's flavor when the excess water is replaced with fat during the brining process (per Foodsguy).
Go ahead — tease your hair, give "Jolene" a spin, and try Dolly Parton's rumored potato hack for any potato recipe, including casserole!