Who Is Richer: Guy Fieri Or Bobby Flay?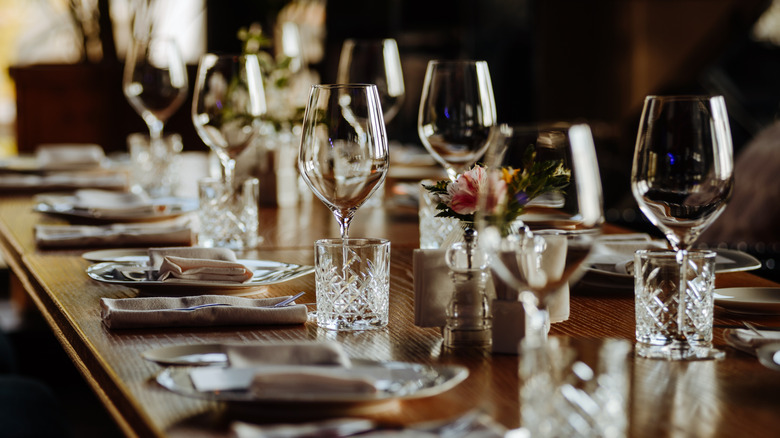 NOVOKRESHCHENOVA MARIA/Shutterstock
Guy Fieri and Bobby Flay certainly have their own success and skillset; still, one of them rakes in more money than the other. Fieri was only 10 years old when he entered the food business. Per his website, he sold pretzels from a three-wheeled bicycle for six years before moving to France for college. His love for food only blossomed from there, as he went on to star in numerous TV shows including "Diners, Drive-ins, & Dives," and "Guy's Grocery Games." Today, he owns 17 restaurant brands, some of which have many locations. Among these are Chicken Guy, Downtown Flavortown, and Guy's Burger Joint.
Bobby Flay's career started about 30 years ago, getting his start from the French Culinary Institute and working, later on, for Chef Jonathan Waxman for three years (via his website). He's had 16 restaurants dating back to 1991, though many of them have closed since then. Some of his remaining eateries include Bobby Flay Steak, Gato NYC, and Shark Las Vegas. His most recent accomplishment is Amalfi — a Mediterranean restaurant located in Caesars Palace, Las Vegas.
While both of their careers are impressive, only one chef can come out on top monetarily.
Bobby Flay is worth $10 million more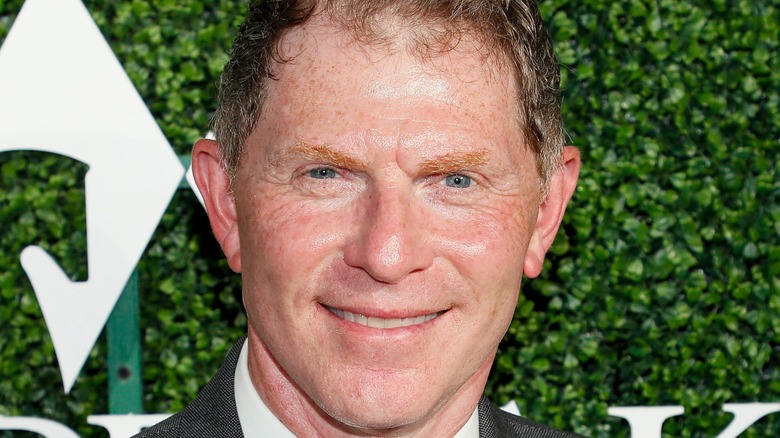 Paul Morigi/Getty Images
According to Celebrity Net Worth, Bobby Flay has a net worth of $60 million, where the same website sites Guy Fieri's net worth at $50 million. Suffice to say, Flay is the winner of this battle, though $50 million is definitely not anything to be ashamed of.
Money aside, fans of Food Network have opinions on which chef is the most likable. In a Reddit thread, a user asked "Bobby Flay or Guy Fieri – if you could only choose one, who would you choose?" Votes for Fieri included comments such as "I actually like Guy. I know he's overexposed. He's kind of loud. But he seems more genuine. Even when he's genuinely obnoxious," and "I would pick Guy probably. Bobby is the more classically-trained, skilled chef, I think. But Guy seems like he'd be more fun to hang out with." Meanwhile, those who prefer Flay wrote, "Team Bobby in every way. I refuse to watch 'the other one' or his offspring. Completely arrogant nails on a chalkboard," and "I like Guy. But, I would chose Bobby." What about you? Which chef do you like the most?