Jernard Wells' New Cookbook Is A 'Love Letter' To Southern Cooking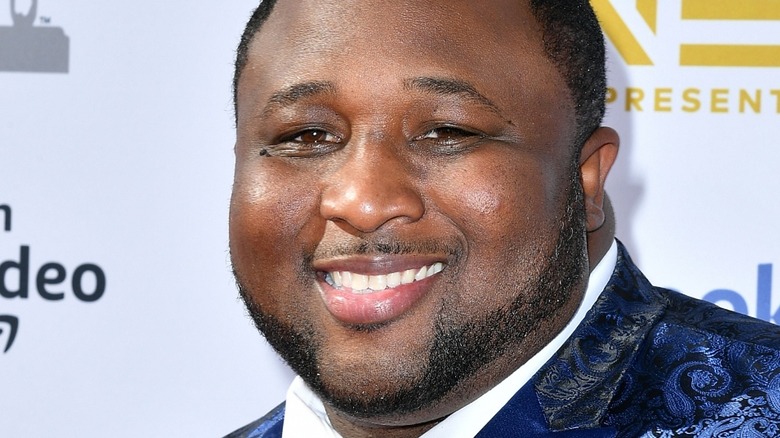 Earl Gibson Iii/Getty
Are you a fan of Southern cuisine? The term denotes a variety of dishes and cooking techniques that originated in the Southern U.S. Although there are many staple ingredients and foods of Southern cuisine, there are also variations from one state or household to another. One very popular part of Southern cuisine is soul food. The term refers to dishes made by African Americans inspired by their heritage and ingredients that were considered the most representative of the region, such as fried chicken, collard greens, hot sauces, and mac and cheese (via MasterClass). 
Some traditional dishes of Southern cuisine include classics such as barbecue, black-eyed peas, buttermilk biscuits, fried okra, gumbo, and Pimento cheese, among many others. The Guardian revealed a list of some of the most famous picnic dishes from the Deep South, including the likes of butter beans, fried green tomatoes, pecan pies, and peach ice cream. Chef Jernard Wells loves Southern cooking so much that he published a cookbook all about the culinary tradition.
Jernard Wells' new cookbook is titled Southern Inspired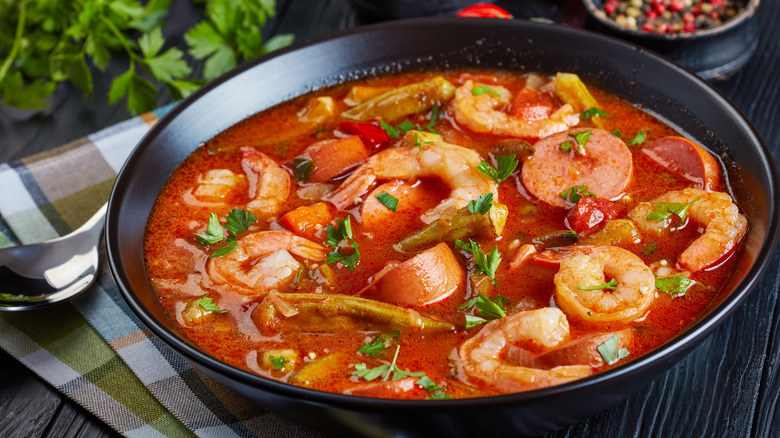 from my point of view/Shutterstock
Jernard Wells is a lot of things: a celebrity chef, a cookbook author, and a TV host on CLEO TV's "New Soul Kitchen" and "New Soul Kitchen Remix." Wells has also appeared on many Food Network shows (via Chicago Gourmet). And now, the chef has a new cookbook called "Southern Inspired," which he describes as a "love letter to his ancestors."
Wells promoted his new cookbook on "Bevelations" on Radio Andy, and in a clip shared on YouTube, he said that he tapped into his Southern roots and discovered "how we eat" and "how food really brings us together." In his cookbook, Wells brings "some of the most nostalgic recipes," which will surely satiate even the hungriest among us. Penguin Random House shares that Wells' cookbook consists of 100 recipes, so there's something for everyone, and the recipes are accompanied by alluring photographs throughout. In "Southern Inspired," which honors Wells' roots to the max, you can find recipes for blackened catfish, Georgia peach hot chicken sandwich, and fried green tomatillos. 
And suppose those recipes are not enough for you. In that case, BBC recommends indulging in pig ear sandwiches, which are described as "iconic" in the Southern U.S. If you're sticking with Wells, the chef also shared three of his favorite recipes from the cookbook: sweet tea brine fried chicken, BBQ shrimp, and buffalo cauliflower bites (per Ebony).