José Andrés Is Heartbroken Over The Way Charles Barkley Eats Steak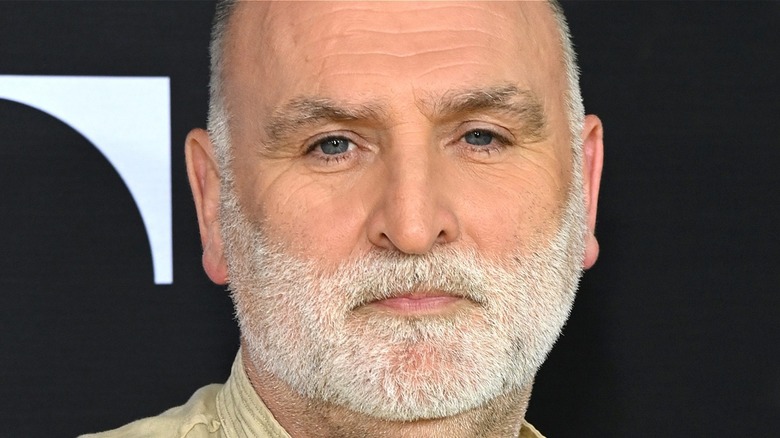 Bryan Bedder/Getty
It's probably fair to assume José Andrés has had a lot of opportunities to share his advice. After all, the chef's resumé includes a long list of accolades including running a restaurant group that boasts a two-star Michelin restaurant and four Bib Gourmands as well as being awarded "Humanitarian of the Year" by the James Beard Foundation (via TED). And, from what we can tell, Andrés isn't exactly shy about doling out that advice.
For example, some recent guidance he imparted was on what to do with your eyes when eating. While joining Jimmy Fallon on a special episode of "The Tonight Show" and watching Fallon taste Puerto Rican street food, Andrés gave the talk show host the following critique: "You need to close your eyes before you bite into it" (via YouTube). Luckily for fans of Andrés' straightforward approach, the world is full of food offenses, and his job is far from over. One person who was recently on the receiving end of Andrés' culinary counseling is sports analyst and former professional basketball player Charles Barkley.
José Andrés took some shots at Charles Barkley's steak-eating game
When José Andrés joined hosts Ernie Johnson and Charles Barkley on an episode of the "Steam Room" podcast on Omny, Barkley had to play a little defense when it came to the topic of his eating preferences. Looking for an assist from Andrés — or perhaps baiting him a little — Barkley made the request: "Ernie thinks that I'm crazy. Would you please tell him, there's nothing wrong with a well-done steak?" To which, Andrés replied, "When I heard you eat your steak like rubber, I felt so disappointed, man." The chef went on to explain that steak should be consumed rare or "at the most medium rare."
After the topic of steak doneness was discussed, Johnson had one more of Barkley's steak snafus to bring up. Johnson announced that Barkley opts to cut his entire steak into pieces before eating the first bite. Once again, Andrés was at odds with Barkley's dining decisions and said, "This is totally wrong." Over on Twitter, NBA on TNT shared some of the podcast, and more than one follower seemed to have Barkley's back. Responses like, "I'm with Charles" and, "#teamwelldone" offered some solidarity. For a little added insight on the topic, in a Mashed survey of steak preferences the well-done option for steak preparation landed in the next-to-last spot, just above another, even-less-popular steak doneness choice.