How Real Was Hell's Kitchen's Sommer Sellers' Feud With Abe Sanchez? - Exclusive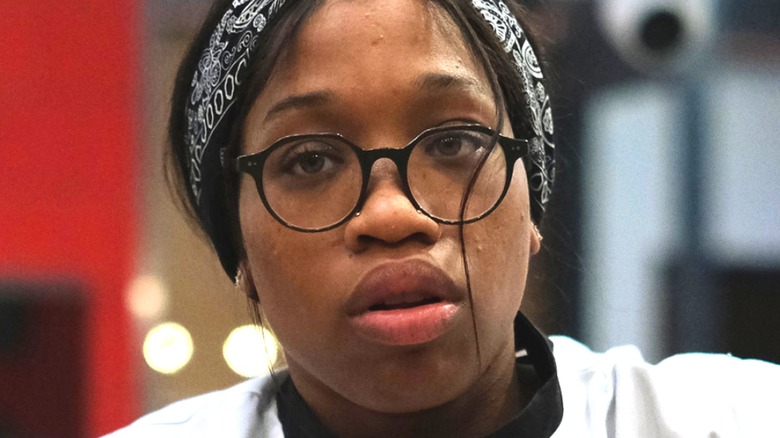 Fox
When you're on a competition show like "Hell's Kitchen: Battle of the Ages" being watched by millions of people, the pressure can get intense. Season 21 contestant Sommer Sellers told Mashed in an exclusive interview that her castmates became bonded over the massive stress. "Every day we deal with a chef who's like our dad, and we get yelled at and we go back to the house, we make dinner, and we sit by the pool and talk," she recounted.
While viewers see snippets of their lives, Sellers explained that the series doesn't show everything, like how the other contestants surprised her with a cake for her birthday. "We had a little talent show and we told jokes," the 24-year-old said. "It was fun." 
But even though her castmates became like an extended family during the show, she confessed there could still be some friction. Case in point: when Abe Sanchez asked to shake her hand and she told him, "Not right now."
Sommer Sellers was hurt by what happened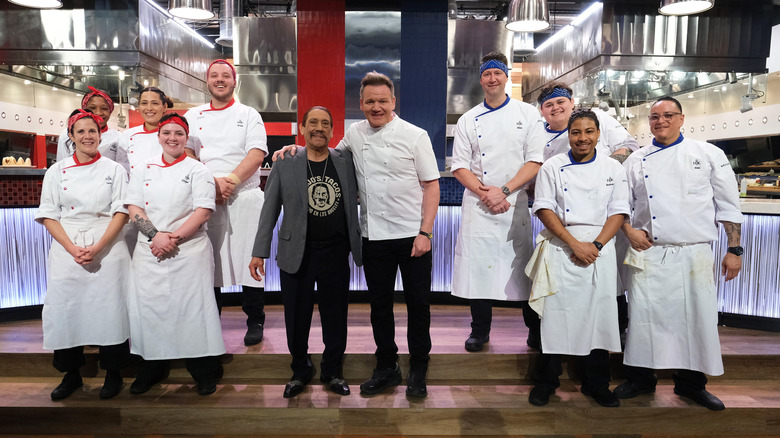 Fox
In the episode titled "Wok This Way," Gordon Ramsay and James Beard Award-winning chef Stephanie Izard tell the contestants that they have to create a delicious meal using unusual ingredients and just a wok. Sommer Sellers does well in the challenge and even receives an award for her dish, but she is switched from the red team to the blue team as punishment with an elimination pass. "It sucked," she admitted to Mashed. "I was hurt."
Sanchez tries to shake her hand to welcome her to the blue team, but Sellers doesn't do it. This doesn't go over well with Sanchez, who's offended by her actions. Sellers explained that at that moment, she wasn't happy and needed a minute to process everything. "Sometimes in a competition when you're not doing as well, you can take anything out of context, and it's stressful," she said. "It's a stressful environment and you're all on 10. You never know how another person is going to take your reaction to things."
Despite the on-screen tension, Sellers revealed that she and Sanchez are currently on good terms and that they had a conversation about the incident in the dorms after it happened. The young chef said that ultimately, her castmates are like siblings, and although they sometimes fight, they still talk every day. "Behind the scenes, it's fun," Sommers revealed. "What a lot of people don't see is we're like a family."
Catch new episodes of "Hell's Kitchen: Battle of the Ages" every Thursday at 8 p.m. ET/7 p.m. CT on Fox, or stream episodes on Hulu.