The Burger King Whopper Jingle Is Receiving The Remix Treatment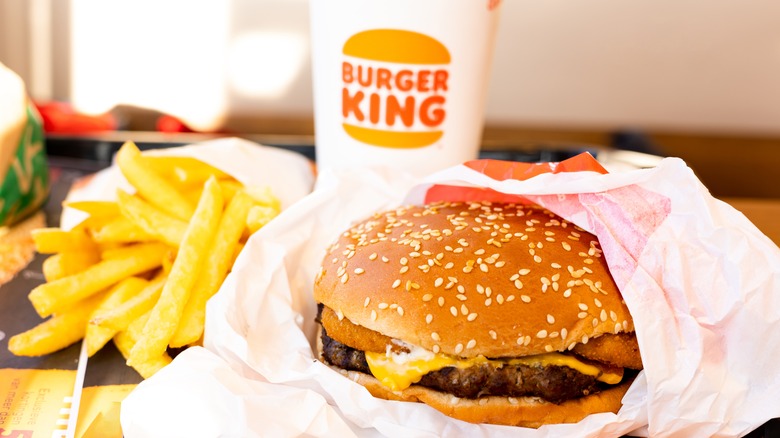 SrideeStudio/Shutterstock
Not every year brings us great food memes. Who could forget 2015's Gordon Ramsay "Idiot Sandwich" meme, created for the fictitious "Hell's Cafeteria," as part of a skit for "The Late Late Show with James Cordon" (per Youtube)? While the meme-worthy chef and TV host has certainly inspired his fair share of digital content, it's been a while since we've had a food meme that good. But 2023 is shaping up to be a good year for food-related meme activity. Skittles and A & W have already set the ball rolling lampooning M&M's recent decision to retire their suddenly controversial spokescandies.
But the year's true winner for meme fans is Burger King's new earworm jingle. If you live under a rock, you may have missed this jingle. But otherwise, it's been everywhere, in any of eight different forms, all with the same tone, sing-song beat, and ending chorus (per Youtube). All the jingles end with an emphatic "You Rule!" as well. The most famous of these versions starts "Whopper, Whopper, Whopper, Whopper, Junior Double Triple Whopper, flame-grilled taste with perfect toppers, I rule this day." Sound familiar? The ad may be especially familiar to football fans, as some version of the new ad campaign has been played during nearly every NFL game so far this season, according to The Takeout. 
And that sound is about to get a lot more familiar, as remixes of the catchy ad become the it food meme of 2023.
Whopper, whopper, junior double triple whopper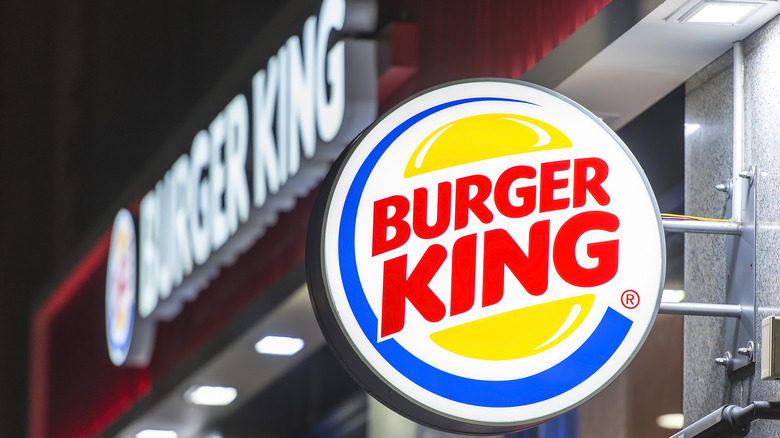 Savvapanf Photo/Shutterstock
There's already a remix out there for every taste, and they're proliferating on the daily. The remixes primarily focus on the "Whopper, Whopper" version of the ad, although there's at least one notable remix that layers them all on top of each other (per Youtube). Yes, the ending choruses do sync up. You can relax with a slowed-down version of the song that gets slower with every repetition of "whopper." Or you can hit the town with a Daft Punk-inspired remix that makes the ad sound like the 2001 Daft Punk classic, "Harder, Better, Faster, Stronger" (via Spotify).
There's also a trap version of the original and a version with a hard-hitting dance beat that calls itself "Whopper Whopper drill." If you like a pounding bass, there's a version for you. There's even a version that gets increasingly faster and faster, but basically just repeats "Whopper, Whopper" endlessly. And, of course, the best of all, this unmissable TikTok rendition of the ad jingle as a heartfelt piano wedding march. Once you've listened to all of these, you can really sink into that feeling by opting for the 10-hour-long remix.
Then come back in a few days to scroll through and see what new Burger King remixes await you.