50,000 Pounds Of Charcuterie Sausage Recalled Due To Possible Listeria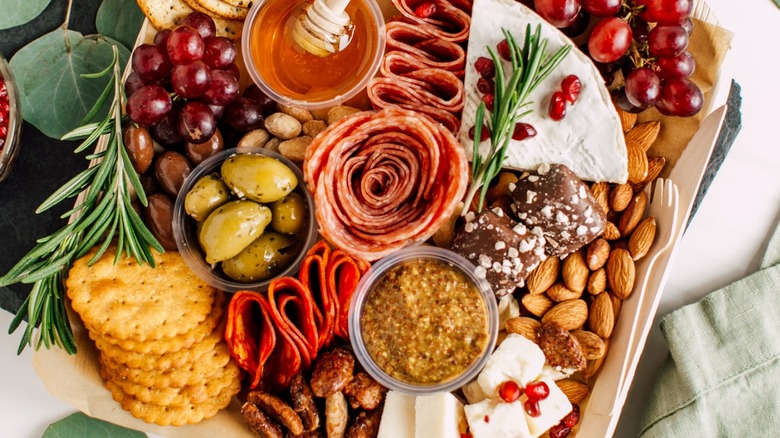 Katheryn Moran/Shutterstock
A ready-to-eat sausage company recalled 50,000 pounds of sausage for listeria concerns after an inspection revealed bacteria that causes the serious illness, according to the United States Department of Agriculture.
Listeria is a bacterial illness that's most commonly spread through deli meat that hasn't been processed sufficiently and unpasteurized dairy, per the Mayo Clinic. It can be particularly dangerous to pregnant women, infants, the unborn, and people who are immunocompromised. Symptoms include fever, muscle aches, headache, stiff neck, confusion, and gastrointestinal issues, and it can be treated with antibiotics.
The National Library of Medicine noted that the Centers for Disease Control reported approximately 1,600 people contract listeria every year, and about 260 die from it. This illness is considered somewhat rare by the Food and Drug Administration. About 1,500 people pop up in hospitals because of listeria every year.
The act of cooking, pasteurization, and disinfecting can kill the bacteria that's in listeria. But, some products — charcuterie — can get re-infected after this process takes place and before they get packaged.
Inspection discovers bacteria lurking on surfaces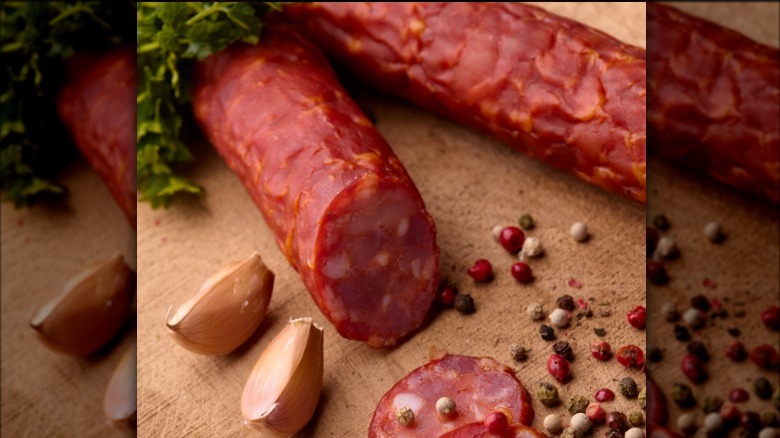 Vania Zhukevych/Shutterstock
Listeria concerns triggered a massive recall of charcuterie products on Jan. 29, according to the United States Department of Agriculture. The Food Safety Inspection Service discovered listeria on surfaces in a Daniele International LLC facility. The contamination was found on surfaces that potentially touched the ready-to-eat sausage in production, forcing the company to recall 52,914 pounds of charcuterie.
The recalls spanned eight different products manufactured by Daniele International LLC, from "Boar's Head Charcuterie Trio" to "Del Duca Sopressata, Coppa & Genoa Salami." No one has been impacted by eating the products thus far. If you're concerned that your meat is subject to the recall, check for a "EST. 54" inside the USDA mark of inspection.
This Daniele International LLC recall aligns with the trend of food recalls becoming more common than ever. Time reported that this is partly because agencies have become more adept at detecting them. The increase is also caused by the increasing size of manufacturing plants. As more and more products pass through the plants, the chances of contamination go up considerably.