Shota Nakajima Spills The Tea On Working With Guy Fieri During Tournament Of Champions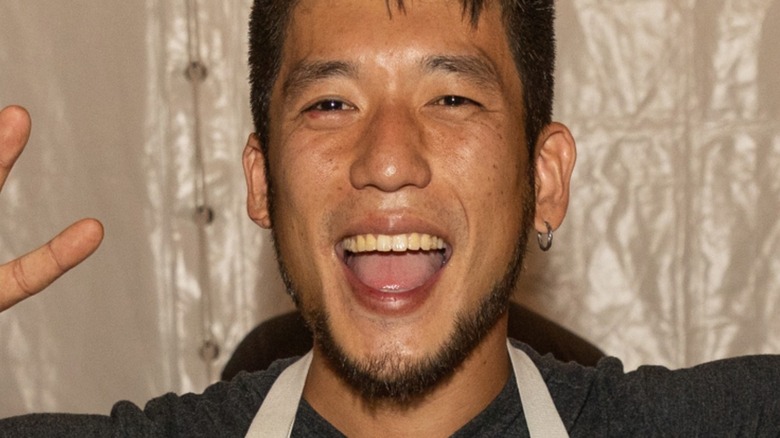 Rick Kern/Getty Images
Food Network's "Tournament of Champions IV" premiered on February 19 with 32 chefs competing for the $100,000 prize and a rare chance to work alongside culinary rock star and host, Guy Fieri. The lineup is pretty impressive, and according to Fieri himself, it might be the best one in the history of the competition. "I mean, we're talking two Iron Chefs, four Top Chef winners, five James Beard Award winners, and two TOC champions," he said in the official trailer shared by People.
Among the celebrated chefs is the former "Top Chef" finalist Shota Nakajima. The Seattle-based chef previously competed in "Iron Chef" and "Beat Bobby Flay," and before he went on the show, he had no idea what he was in for. "Because I grew up in a Japanese household, I wasn't exposed to American TV," he told The Seattle Times, adding that he would wing it.
Not only did Nakajima not know what to expect during the competition, he had never met Fieri before, and he definitely didn't expect to be moved by him.
Shota Nakajima was touched by Guy Fieri's kindness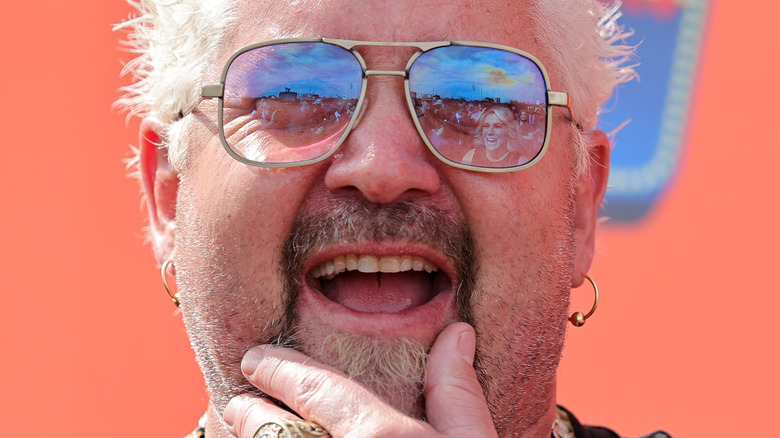 Ethan Miller/Getty Images
During his talk with Jaymee Sire for the "Food Network Obsessed" podcast, Shota Nakajima spilled the tea on what it was like to work with Guy Fieri. Coming from a family that has been in the hospitality business for a long time, he described himself as a "sucker" for hospitality and was touched by how Fieri treated the contestants with kindness.
"My biggest thing I remember about the whole entire experience of "Tournament of Champions" is after people get kicked off or whatnot, Guy takes like twenty, thirty minutes out of his time to go talk to that person," he told Sire.
Nakajama still feels nervous when Fieri is around, but he appreciated how the host took the time to be there for the contestants. Fieri has had his fair share of controversies, but judging by Nakajima's experience, he is fully capable of benevolence.