The SAG Awards 2023 Is Serving Up Negroni Sbagliatos With Edible Gold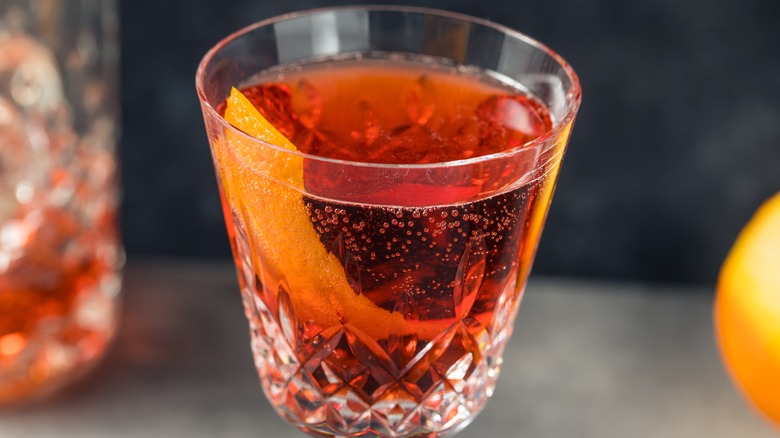 Brent Hofacker/Shutterstock
Red Carpet season is back! This year's Screen Actors Guild Awards will take place on Sunday, February 26, with coverage courtesy of Netflix's YouTube Channel starting at 5 p.m. PT/8 p.m. EST.  After a couple of lean years during Covid, the SAG Awards came back in full force in 2022, and show no sign of letting up in 2023.
This year's afterparty (well technically, it's a "Post SAG Awards Gala") will be hosted by People Magazine, an appropriate choice considering it's the magazine's 25th year collaborating with SAG on such a celebration. While we all love to watch our favorite celebrities on camera, some prefer the afterparty, when some of the drama subsides (or revs up even further), people let down their hair, and things start to get really interesting. 
Hosting an event for a star-studded, party-practiced crowd like this one poses quite a challenge, even for seasoned planners. Naturally, you want an appropriately-themed cocktail. But what do you serve that's on-trend, fun to make and drink, and, yet, original enough to serve to a group of guests as famous as this crew?
Let it bubble and shine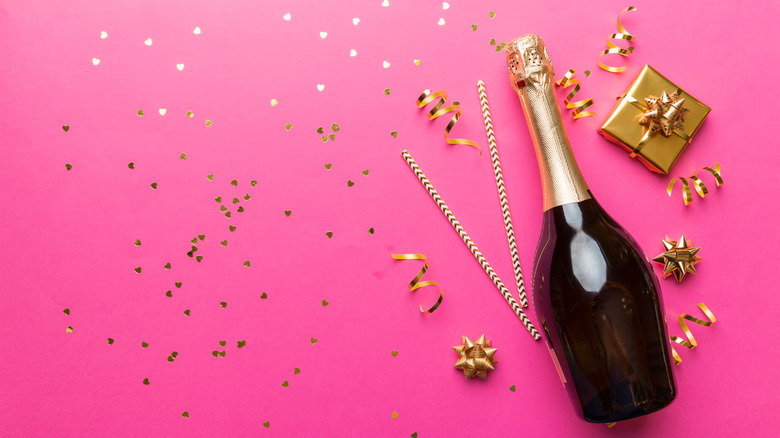 Mykola Sosiukin/Getty Images
Enter the Negroni Sbagliato. If you've never had one, but you know the original Negroni or have tasted the fan favorite Aperol Spritz, it's kind of like a (star) crossed mix of the two. The cocktail reputedly got its name when an Italian bartender started a Negroni with Campari and sweet vermouth then accidentally chose the wrong bottle to top it with, picking up the prosecco common to an Aperol Spritz instead of the usual gin for a negroni. ("Sbagliato" means "wrong" or "mistaken" in Italian.)
But this cocktail is anything but a mistake. While it's been around for decades, the recent hype around it is largely due to TikTok (what else?). "House of the Dragon" star Emma D'Arcy revealed it as their boozy fave in a viral video that has sparked a new wave of enthusiasm. Unsurprisingly, the drink has gone on to become quite a thing — even Stanley Tucci appears to be on board with the sbagliato.
The cocktail is already an inspired choice, but People has upped the ante for its SAG Awards afterparty. Instead of Prosecco, the publication's version will feature real French Champagne, to elevate the bubbly standard. This Negroni Sbagliato also comes with its very own bling: edible gold will be included to make the cocktail shine, quite literally. So, even those who don't come home with an award will have a glow of their own when the event is over. Winners, all.