Stanley Tucci Finally Weighed In On The Negroni Sbagliato Trend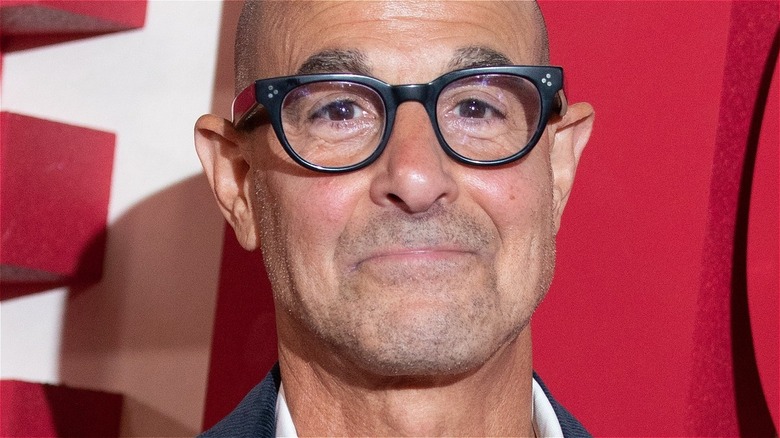 Dave J Hogan/Getty
A new cocktail has claimed its way to fame, mostly due to viral videos strewn throughout TikTok. The negroni sbagliato, a drink made of vermouth, Campari, prosecco, and orange (per CBC), shot to success after "House of the Dragon" star Emma D'Arcy revealed it as their favorite drink in a discussion with co-star Olivia Cooke. According to Canadian bartender James Grant, the beverage is very similar to the autonno sbagliato, only requiring a swap of "vermouth with oloroso sherry," as well as Campari with Meletti Amaro.
It's likely fans jumped on board with the drink due to their love of the "House of the Dragon" characters. In response to the TikTok video, which has now amassed 2.2 million likes, people are fawning over D'Arcy's voice. "Emma's voice is like aged wine that's extremely expensive," read one comment. Of course, actor Stanley Tucci — a noted cocktail fan, himself — won't be bought as easily, so his thoughts may be a good thing to consider.
Stanley Tucci became the king of negroni in 2020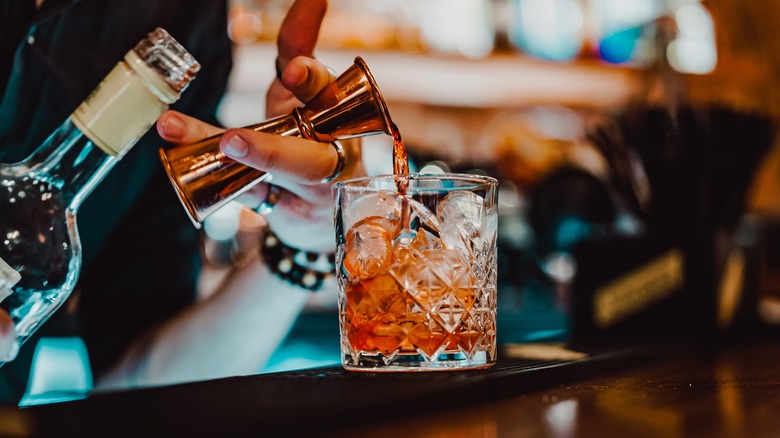 siamionau pavel/Shutterstock
In an Instagram video from Fallon Tonight, Stanley Tucci revealed what he thought about the negroni sbagliato trend overtaking the internet. In the clip, Jimmy Fallon pulls out two beverages to conduct a taste test, though it didn't initially seem to impress either of the stars. "I'd buy that for a dollar," Tucci said after taking in the drink for a moment, prompting the audience to break out in laughter. After the moment passed, however, the two revealed the drink was actually quite tasty.
According to Tucci, the drink had a bit too much champagne, which should've been swapped with "harder alcohols." But what exactly gives Tucci the right to judge anyway? Well, in 2020, the actor impressed fans with his twist on a negroni in an Instagram video. He made his beverage with gin, sweet vermouth, and Campari, noting that the gin can be swapped with other liquors if need be. After taking a swig, he expressed his impressiveness with his mixology skills. "That's good," he exclaimed. And it seems the drink has continued to catch on since.