Russell Stover Is Recalling Its Peanut Butter Cups Due To Pecan Allergy Risk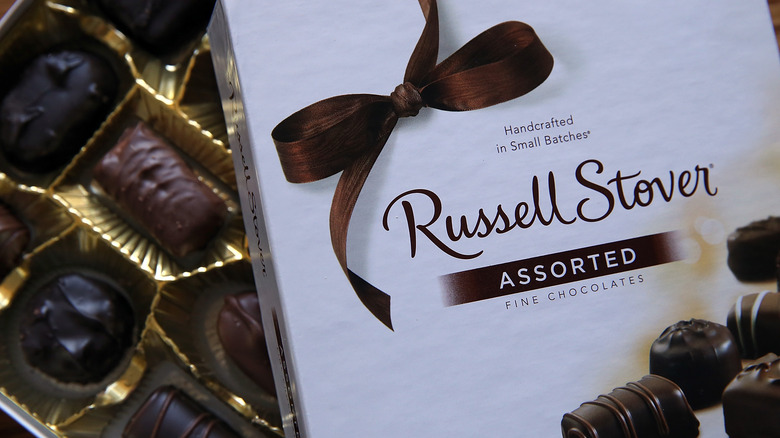 Justin Sullivan/Getty Images
Who doesn't like to receive a big ole box of chocolates? Whether it's for a romantic Valentine's Day gift, or a treat yourself, there is something special about biting into a gourmet piece of chocolate. When it comes time to purchase this candy, the most popular chocolate brands offer a variety of selections from dark chocolate to filled truffles. If you follow a sugar-free diet, it can be difficult to find chocolates that taste good but won't make your sugar spike.Russell Stover is dedicated to crafting sugar-free chocolate and candy options. The chocolate brand uses stevia extract to create sugar-free versions of their classic chocolates.
Peanut butter and chocolate are a classic combination and Russell Stover's offers sugar-free peanut butter cups. Sugar-free customers should be delighted to enjoy their peanut butter cups, without the worry of being exposed to other types of the company's chocolates and fillings. Unfortunately, its sugar-free peanut butter cups in 2.4-ounce packages with a best-before date of 01MAY23 and 01JUN23 may have pieces of the company's sugar-free pecan delights, per the FDA. This can be especially serious for those who have a pecan allergy. The company issued a recall for those chocolates out of caution for those who may experience a serious or life-threatening allergic reaction.
What to do with your peanut butter cups?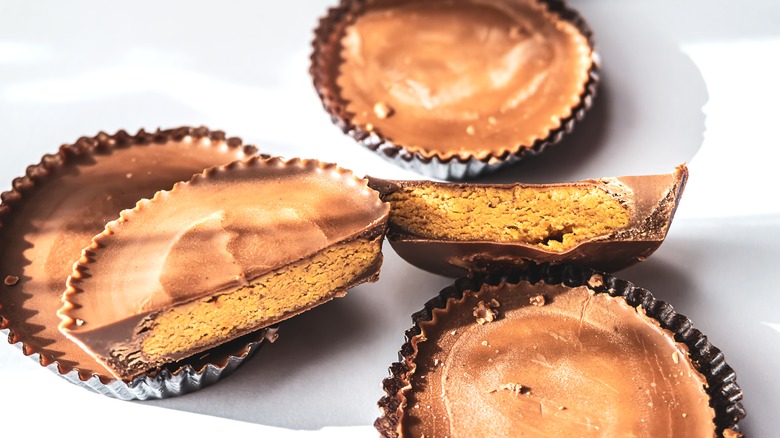 Creativan/Shutterstock
Russell Stover's sugar-free peanut butter cups were officially recalled on February 28th after some customers complained about finding traces of the Pecan Delights. Thankfully, no serious allergic reactions or illnesses have been reported. The packages were shipped and sold nationwide and the error is being blamed on the co-packer. Customers with the recalled product can contact Russell Stover via phone or email to receive a voucher or replacement bags. The affected packages will have a UPC of 077260096937 and Lot Codes K0521, K0321, K0421, L2122, L2221, or L2321.
This isn't the first time Russell Stover has announced a recall. In 2018, the company recalled some of its private-label chocolates due to undeclared exposure to hazelnuts. While the chance of purchasing a recalled chocolate is fairly small, you can make copycat chocolate peanut butter cups from home, ensuring no sneaky accidental ingredients are added. If you're looking to stick with a sugar-free option, homemade keto peanut butter cups are made with sugar-free chocolate and liquid sweetener. If you have certain nut sensitivities, you can substitute peanut butter for almond butter or sunflower butter. And since you're making it from scratch, you can control what does and doesn't get added to the final product.