Amanda Freitag Confessed Her Favorite Chopped Competitor - Exclusive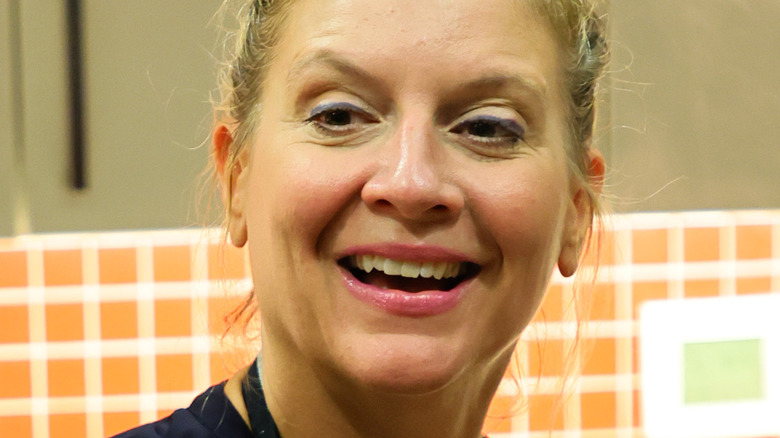 Theo Wargo/Getty Images
As a recurring judge on "Chopped" since 2009, celebrity chef and TV personality Amanda Freitag has probably come as close to seeing it all on the show as she can. Through multiple seasons of different appetizers, entrées, and desserts, all made by hundreds of contestants, Freitag has seen the delicious, the disgusting, and everything in between. No doubt, she has her favorites, and that includes a favorite chef, which she revealed to Mashed in an exclusive interview at the South Beach Wine and Food Festival. 
"My favorite contestant ... I've always been a fan of Madison Cowan," Freitag said. "He's a 'Chopped' champion over and over and over again. He actually competed against me on 'Tournament of Champions.'" 
Chef Madison Cowan is a TV personality and celebrity chef perhaps best known for being the first to earn the title of "Chopped" Grand Champion after he won three consecutive episodes of the show. Cowan has also appeared on "Tournament of Champions," "Guy's Grocery Games," and "Guilty Pleasures."
Apart from getting to know him personally after their initial meeting, Freitag claims Cowan is her favorite competitor because he is incredible in the kitchen. Freitag herself is also quite the competitor, and despite initial nerves, she is a self-proclaimed adrenaline junkie when it comes to cooking contests.
Amanda Freitag is an incredible competitor herself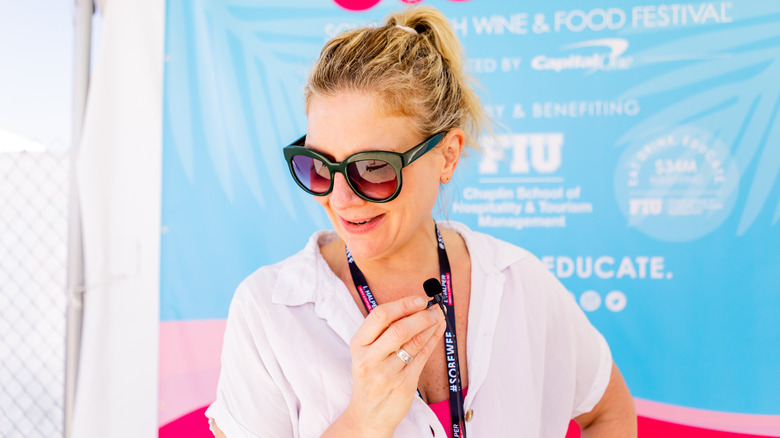 Laura Grier
Amanda Freitag is no stranger to competition. On top of hosting her TikTok and Instagram show "#EasyAF," owning her own line of cocktails, and judging "Chopped," Freitag also has time in her busy schedule to compete in a number of cooking competitions. Knowing that she's competed in "Iron Chef," "Next Iron Chef" and "Tournament of Champions," one might assume that Freitag is comfortable with the setting and pressure that comes along with being on that large of a stage. It turns out, Freitag still gets nervous under pressure, just like everyone else.
"I've competed so much," Freitag said. "Every time I do it, I feel like it's the first time. My heart starts racing, and my mouth gets dry; my hands start to shake, and I think, 'Why am I doing this? Why?'" Despite this, in the heat of the moment, everything changes for Freitag. When she starts the process, her nerves dissipate, and she leaves her anxiety behind. 
"As soon as I start to cook, I feel great," Freitag said. "I have ideas, and as soon as it's done, I just want to do it again. So, I'm kind of an adrenaline junkie when it comes to that kind of pressure." At the end of the day, Freitag is ready to keep on competing over and over again, just like her friend, Chef Madison Cowan.
For more from Amanda Freitag, shop her cocktail line on her website, and follow her on Instagram and TikTok.