The Secret Ingredient In Paula Deen's Salad Dressing Is Sweet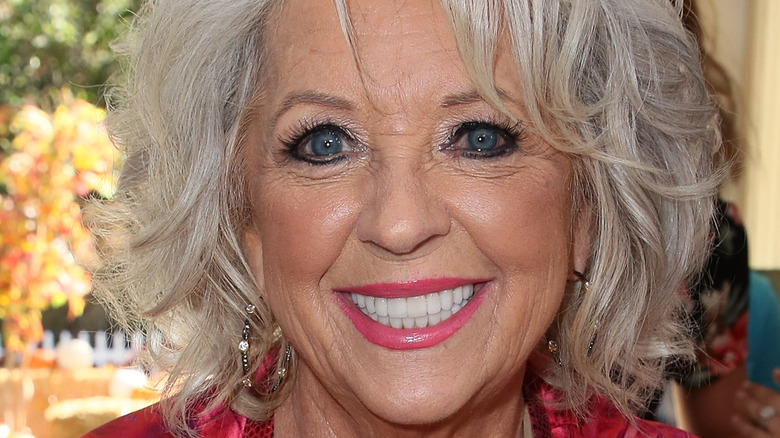 David Livingston/Getty Images
A few lifeless greens in a bowl, a handful of chopped raw vegetables, and a piece or two of cooked chicken covered in a heavy store-bought ranch dressing — isn't that what a salad is? Absolutely not: gone are the days when salads were considered a sad and boring meal that no one was ever happy eating.
Salads have come a long way since their days of being bland lunches. Roasted meats and pickled vegetables are frequently added to bring much-needed life to salads, fresh herbs for flavor, and grains for substance. More salad-eaters are now realizing the importance that different textures can have in a salad where sliced avocados can bring creaminess, candied nuts and seeds add crunch, some fried onions or potato chips bring crispiness, and tad-da! You have the makings of an anything-but-boring salad.
While the components of a salad are important, so is the dressing that's going to be drizzled all over it. A light vinaigrette is a quick, easy, and safe option no doubt, but that's not Paula Deen's way. She finds that salad dressings are best with a certain sweet ingredient: cocoa powder (via Paula Deen's website).
A cocoa vinaigrette will sweeten the deal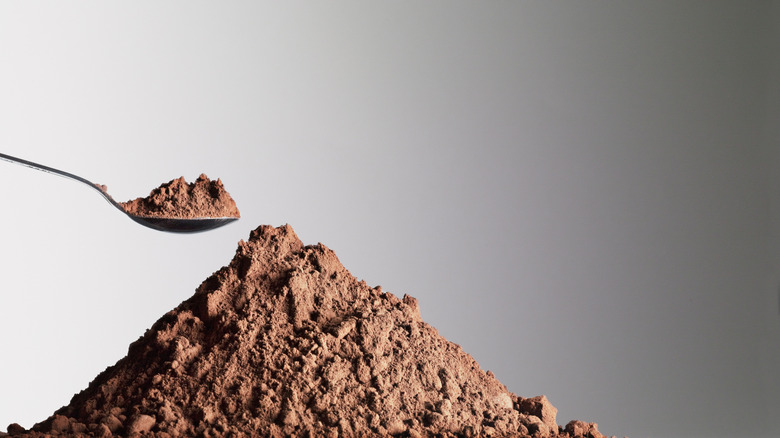 Martin Barraud/Getty Images
Most dressings for salads, especially those that have sweet and fatty ingredients, need some sort of aciditywhich is why vinaigrettes are an excellent option. Paula Deen's dressing recipe takes the usual vinaigrette one step further by adding a teaspoon of unsweetened cocoa powder to red wine vinegar with olive oil, salt, pepper, and sugar. Deen then tosses the cocoa vinaigrette over a roasted beet salad with goat cheese, walnuts, oranges, and cocoa nibs. Whoever said salads were boring?
It may seem like an unusual ingredient to add to a salad dressing but this isn't the first time the queen of Southern cooking has surprised her fans with cocoa powder in the most unsuspecting dishes. In another recipe, Deen simmers cooked chicken breasts in a tomato sauce seasoned with a tablespoon of unsweetened cocoa powder and serves the cocoa tomato chicken over rice. Even the chili cooking away in Deen's kitchen has a few tablespoons of cocoa powder folded into it with ground beef, beans, and spices.
While Deen's experiments with cocoa powder in savory dishes are certainly peculiar, adding cocoa powder to a salad may actually be a tip worth trying. America's Test Kitchen explains that chocolate has long been used in savory preparations in Mexican cooking and that it can actually help balance a salad that has a lot of bold flavors. The key here is to use chocolate for its bitterness rather than its sweeter notes which may be why Deen's cocoa vinaigrette calls for unsweetened cocoa powder.