Canadian Grocery Store CEOs Claim They're Not Profiting From Inflation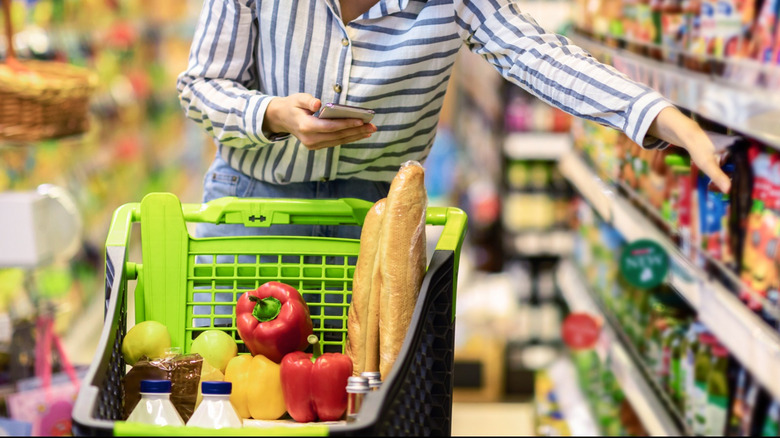 Niloo/Shutterstock
Inflation has been hitting record levels in the wake of the pandemic and the recent war in Ukraine and many shoppers are finding the weekly grocery shop a little more challenging. With all the penny-pinching, customers are understandably frustrated at the ever-increasing food prices in major grocery chains, as is the case north of the border. 
This week, the CEOs of several popular Canadian food retailers faced questioning by the Canadian House of Commons Agriculture Committee surrounding the issue of rising inflation (via Yahoo! News). The stores are accused of using the country's inflation crisis as a way to profit off of the food sold in their stores by artificially rising prices beyond what is necessary due to cost increases from suppliers. 
The controversy comes after grocery giants Loblaw, Metro, and Empire all reported record profits while more Canadians than ever are struggling to provide food for their families. To this, all three CEOs stressed that their companies' consumer-facing price hikes were purely the result of the larger global inflation crisis. Metro's CEO Eric La Flèche told the committee that of the over 27,000 price increase requests his company had received in the previous year, Metro had only increased prices an average of 10 cents. 
Canada's grocery controversy explained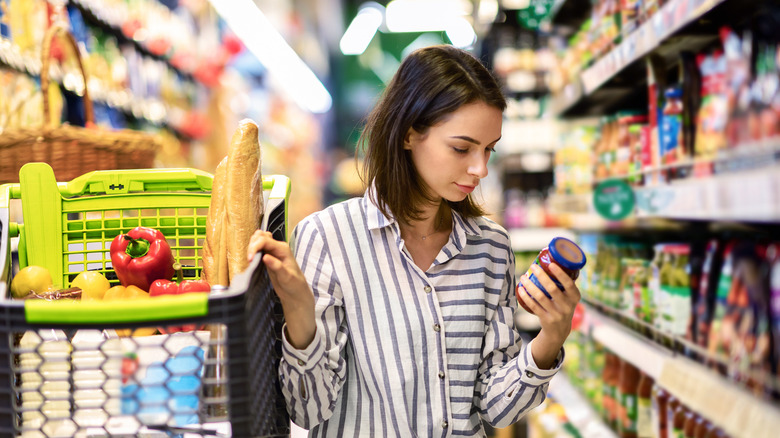 Prostock-studio/Shutterstock
Of all the companies questioned during the hearing, Loblaw has received the most public scrutiny from Canadians. While price increases have never been popular with shoppers, the grocery controversy reached a head when Loblaw announced it would be putting an end to its trademark "price freeze" on the chain's on grocery line, No Name, just three months after it was announced, per the Toronto Sun. 
Shortly after, a petition appeared on Change.org urging the Canadian government to investigate Loblaw for its role in the ever-increasing food prices facing Canadians. The creator of the petition stated, "Galen Weston Jr and Loblaw Co. own a grocery store within 10km of 90% of Canadians. There is little ability for us to boycott them considering they own a significant portion of grocery stores in Canada under several brands." 
Loblaw's failed PR campaign in the wake of the onslaught of criticism only served to further consumers' frustrations as the company claimed that the soaring prices in its stores were out of the company's control (via YGK News). Since it is common knowledge in Canada that Loblaw owns many of the brands they stock on their shelves, consumers called out the company's empty words. While other grocers including Walmart Canada are still yet to testify in front of the Canadian parliament, it's clear that the country's government is committed to helping consumers mitigate the effects of the global economic crisis.