New Study Reveals Food Inflation Is The Worst It's Been In Over 40 Years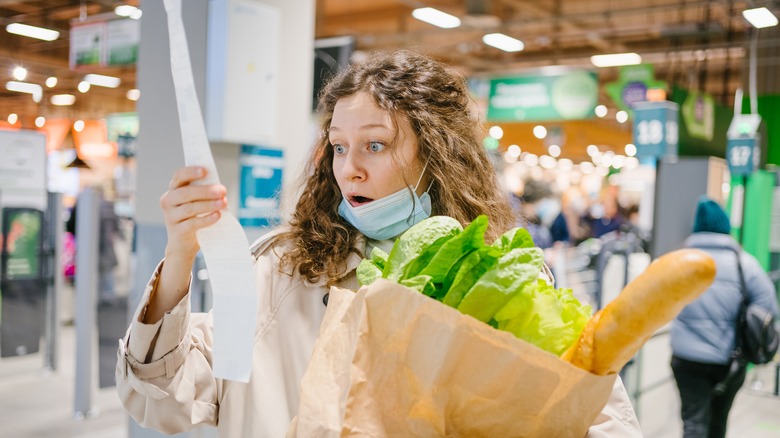 PERO studio/Shutterstock
Around this time last month, inflation had risen 8.6% over the course of one year, which was the biggest year-to-year increase since December 1981, per The Economics Daily, a publication by the U.S. Bureau of Labor Statistics (BLS). One factor driving that horrific statistic was the 11.9% increase in prices for the "food at home" category, which includes groceries — an increase that hasn't been seen in this country since April 1979. And things have only gotten worse. According to the Consumer Price Index (CPI), which measures changes in prices that consumers pay, prices for consumer goods and services that Americans theoretically tend to purchase rose by a record-smashing 9.1% between June 2021 and June 2022. In the food at home category, prices are up 12.2% from one year prior. Compared to last month, alone, that's a 1% increase. 
On the other hand, that 1% does, in fact, represent a .2% decrease from the month before, according to the latest CPI. Insignificant as that may seem, you might want to hold onto it. The results of a brand-new study by market research firm, Numerator, confirms that food inflation is, in fact, the worst it's been in over 40 years.
Most Americans haven't seen food inflation like this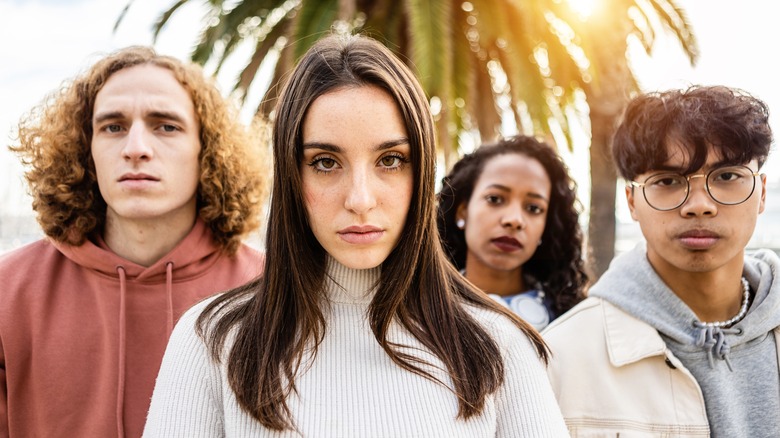 Xavier Lorenzo/Shutterstock
The CPI is just one measure of inflation, according to the BLS and Investopedia. Although reliable, it has its drawbacks. One of which is that it's based on a theoretical average "basket of goods and services" purchased by American consumers. Beyond the Numbers, a BLS publication, points out, "those consumers whose market baskets are different from the average basket will probably experience inflation that is different from the CPI measure." 
Nevertheless, research conducted by market research firm Numerator suggests that the current CPI accurately reflects the current economic circumstances. Using "verified consumer purchase data" and an ongoing survey of more than 10,000 American consumers, Numerator estimates that grocery prices are up 7.4% since January 1 and throughout June, in particular (via a press release). The research firm, using slightly different data than the CPI, estimates grocery inflation is up by 15.1% since June 3, 2021. Despite the difference in the two reports, it's still the worst inflation that nearly half of all Americans have seen in their lifetime. And these price increases are impacting how Americans are now shopping (via Numerator).
How food inflation is impacting consumer behavior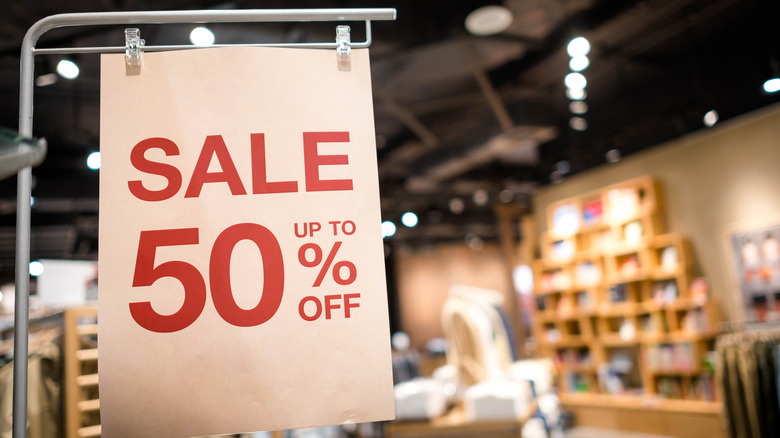 Lin Xiu Xiu/Shutterstock
Whether you subscribe to the BLS's CPI versus Numerator's research, the news on inflation is not good. According to Numerator, all categories of groceries are way up in price, with frozen meat prices up at least 28% since 2021, chips up at least 26%, poultry seeing a 25% increase, water spiking 22%, and milk and milk substitutes rising at least 17%. According to the BLS, "five of the six major grocery store food group indexes rose in June." The only index that did not increase was meat, poultry, fish, and eggs, which reportedly fell .4% over the month of June, as prices for beef and pork (finally) began to decrease.
Interestingly enough, consumer spending is up — not by choice, but by economic force. At the same time, Numerator's research indicates that consumer optimism is now at an "all-time low." This is based on the firm's observation that consumers are increasingly moving away from traditional grocery stores in favor of dollar stores or club stores like Costco. Retail analyst Neil Saunders, managing director of GlobalData, points out that we're "now at the point where consumers are starting to take more evasive action to reduce their expenses" (via Grocery Dive). Consumers are also showing a willingness to "trade down" from their favorite name brands in favor of cheaper store brands.