TikTok Doesn't Want A Robot Taking Its McDonald's Orders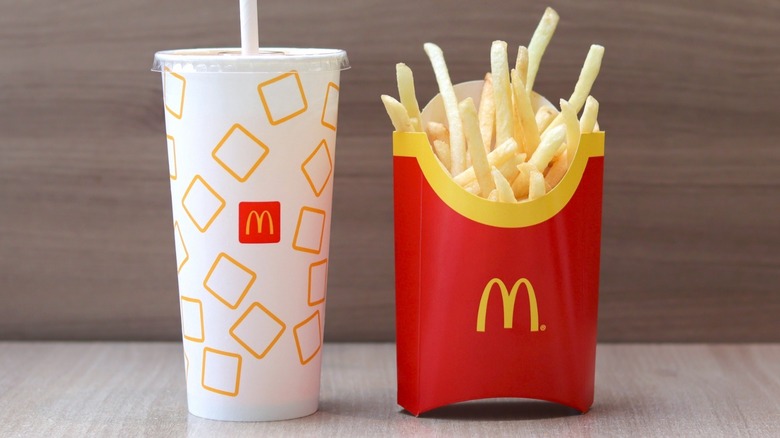 Levelshalash/Shutterstock
In case you haven't heard, McDonald's has been testing automated drive-thru ordering that uses artificial intelligence since 2019. More than a dozen other chains, including Chipotle, Wingstop, and Taco Bell, have also started using AI robots in an effort to cut down on labor costs.
The AI system is supposed to function just like a drive-thru employee would. It listens for your order, enters it into the computer, and displays it on the screen for the customer to see. However, technology can make errors just like humans can. McDonald's CEO Chris Kempczinski told CNBC that the AI software is only 85% accurate.
A customer shared his drive-thru AI fail at a McDonald's on TikTok. He ordered two ice cream cones, but the system added a side of bacon that he never requested. In an attempt to correct the error, it removed the bacon and added a third ice cream cone. A human employee had to manually correct the order.
Another McDonald's drive-thru AI mishap involved a double drive-thru lane. Another customer also posted about the experience on TikTok. Everything seemed to be going smoothly at first, until someone pulled up to the lane beside them. The blunder that ensued left them so frustrated that they just drove away.
The AI system messed up the order twice before the customer gave up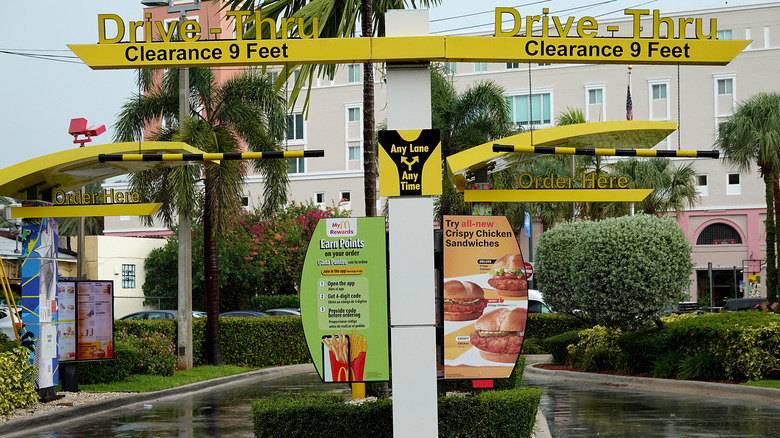 Joe Raedle/Getty Images
The TikToker ordered a hash brown, a sweet tea, and a Coke via an AI-powered McDonald's drive-thru. Easy enough order, right? But after another customer requested a Diet Coke in the adjacent lane, the system added it to their order. The social media user pointed out the error, so the "robot" deleted the drink but then replaced it with nine large sweet iced teas. They ultimately left the lane before an employee could intervene.
Many viewers recommended ordering from the mobile app as a more reliable, easier option. A couple of others felt the original poster overreacted. Two people commented that they could have simply driven to the window and asked that the order be corrected. Others empathized. "I feel so awkward talking to the robot," one person said. Another said, "We want our food made right! We don't want to talk to a robot!" A third said they've had their order messed up three times by an AI system.
A few McDonald's employees also shared their thoughts. One said, "We wear headsets and can hear what is happening with the robot and human." A former employee added, "We hate it, too, but the managers make us have it on (but it does help when we have to do other stuff at the same time)." Will this AI technology improve enough to be added to more McDonald's drive-thrus in the near future? Time will tell.