Rick Astley's Craft Beer Bar Is Never Gonna Let You Down - Jk, It Might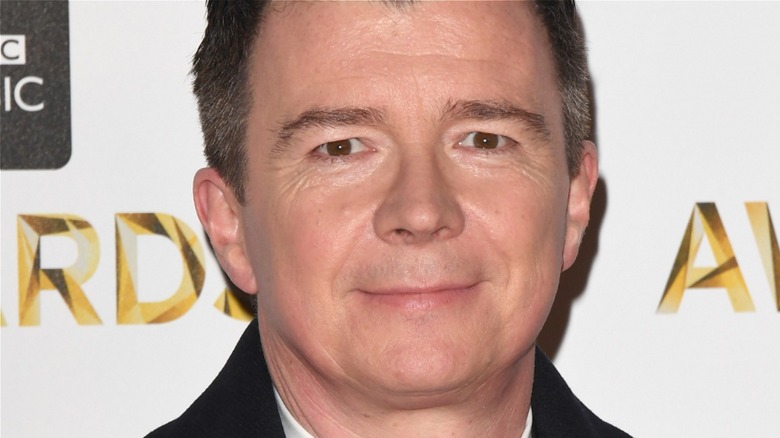 We're no strangers to pubs — especially celebrity ones. From legendary "The Lord of the Rings" actor Ian McKellen's 400-year-old pub in London to musician Ed Sheeran's quiet and cozy bar located in the same city, owning a beverage outlet is a common pastime for celebs looking to spend some time away from the spotlight. And that's not to mention the hundreds of celebrity-owned restaurants and fast-food eateries that open up yearly across America, not all of which manage to succeed in such a competitive culinary climate.
One name you might not expect to see on the list of celebrity bar owners, though, is '80s singer Rick Astley. Best known for his iconic song "Never Gonna Give You Up," which spawned one of the internet's most infamous memes in the late aughts, it seems Astley has now swapped rick-rolling for pint-pulling. Since 2018, he's opened up two branches of craft beer bar Mikkeller in England's capital to varying degrees of reception.
Rick Astley's bar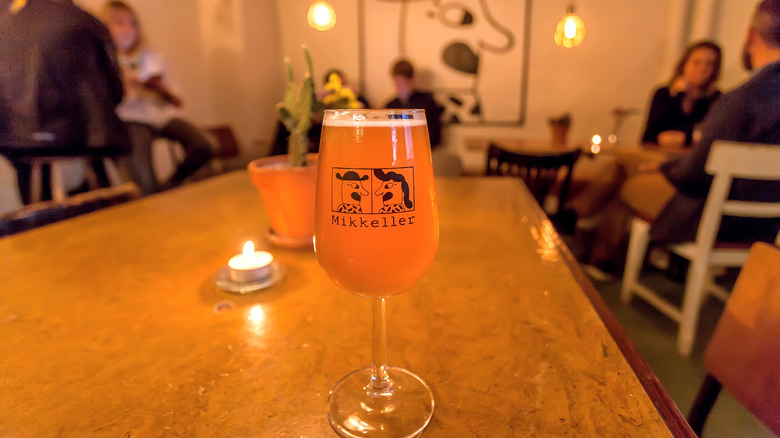 Radiokafka/Shutterstock
According to Mikkeller, Astley met the Danish microbrewery's founder Mikkel Borg Bjergsø a few years ago, and the two bonded over their love of beer. In 2018, they decided to launch a branch of Mikkeller together in Shoreditch, London, which was so successful they ended up opening another a few miles away in Islington just one year later. "Mikkel and his crew only do things the right way, and I love being a small part of that and working on fantastic beers and the London bars together," Astley said. "I believe people want quality, and that's what you get from Mikkeller."
While Mikkeller's Islington location is large enough to brew beer on-site, the original Shoreditch site has a much cozier vibe. According to London Drinks Guide, the craft beer bar is decked out with classic Scandinavian decor such as wood furnishings, vintage chalkboards, and exposed light fittings, making it the perfect hangout spot for the capital's hipsters. If you're really lucky you might even get to see Rick Astley sing as he reportedly performed at the opening of both establishments.
Not everyone is sold on Rick Astley's bar
Despite Rick Astley's Mikkeller Bar locations' apparent success, it looks like not everyone is sold on the bar, with some fans personally finding it to be a bit of a letdown. TikTok user @philc84, known for his TikToks exploring locations around the U.K., recently posted a video detailing his own personal tour of London's celebrity pubs. As well as visiting Rick Astley's pub, he also stops off at Ian McKellen, Idris Elba, and Guy Ritchie's bars along the way, among others.
"Rick Astley fans, if both of you are seeing this I know he did plenty of other songs as well," Phil jokes, after referencing the success of "Never Gonna Give You Up." Then the camera across the room, revealing a depressing array of empty seats with no other customers in sight. "Pretty empty and bland," the creator concludes. Looks like "never gonna run around and desert you," might not be so accurate after all. If you are in London, you may need to sample some craft beer there and decide for yourself.