Celebrity Restaurants That Totally Flopped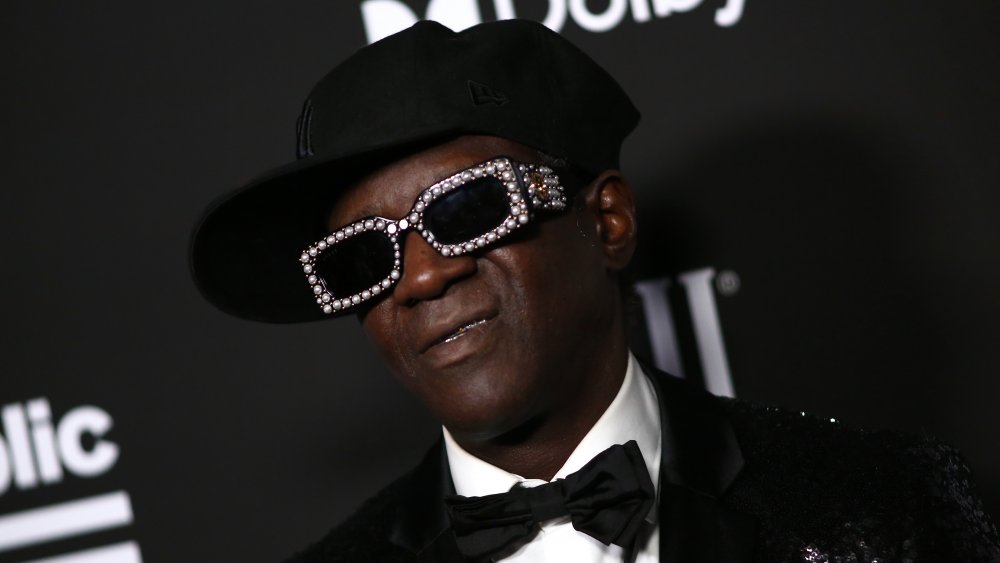 Tommaso Boddi/Getty Images
Celebrities enjoy a lot of perks: they're rich, they're famous, they're successful...
However, let's not forget that celebrities are only humans — albeit on the more beautiful, richer side of the spectrum — and that being a famous singer, actor, or reality TV star doesn't mean everything you touch will turn to gold. Many famous faces have tried to feed their fans, but the restaurant business is tough and while everyone has to eat, people also have a lot of choices.
Yes, going to a celebrity restaurant might be fun, and hungry punters might come through the doors at least one time just for the star factor, but repeat customers is the name of this game and once the novelty wears off and the star-struck diners leave, restaurants need to rely on their food, ambiance, and location to stay afloat.
With big names and not much else to offer, these celebrity restaurants didn't work out at all, proving once again that fame isn't everything.
These are celebrity restaurants that totally flopped.
Britney Spears' Nyla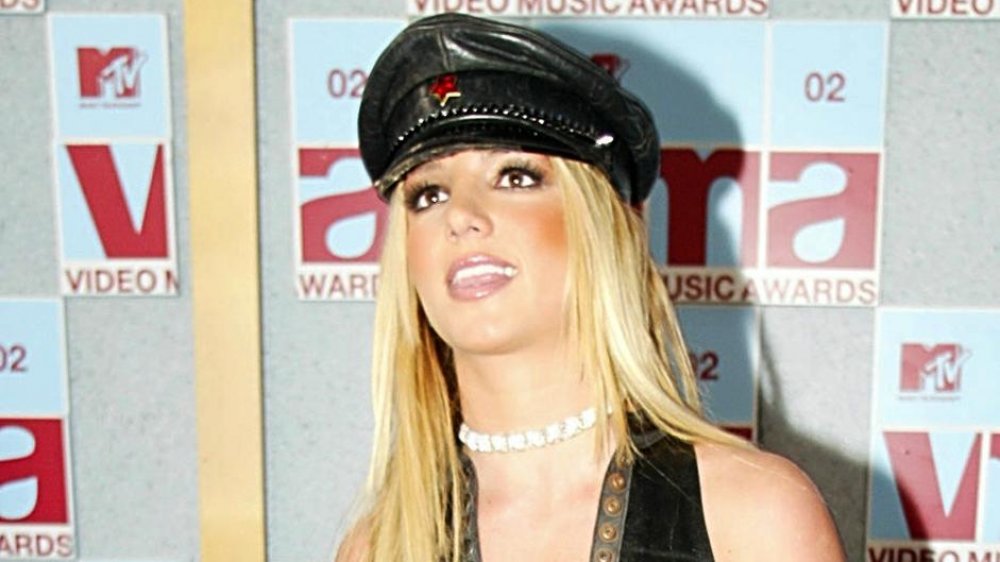 Don Emmert/Getty Images
Back in 2002, a still-with-Justin Britney Spears made a foray into food by opening Nyla in New York City. According to MTV, the name was an abbreviation of New York and Louisiana (Spears' home state) and served Cajun food... until it switched to Italian.
Located in the Dylan Hotel in Manhattan, Nyla didn't get the best of reviews, which is why the management switched cuisine after a couple of months.
However, the type of food served was apparently not the issue. Debts, management problems, health-code violations... the restaurant wasn't the glamorous, upmarket eatery Spears had envisioned, which is probably why she disassociated herself even before it closed.
The year 2002 was tough all around for Spears, with Nyla's failure probably the lesser of two heartbreaks. A very public split from Justin Timberlake made the popstar the subject of a lot of media heat, with everyone, including Entertainment Weekly (via CNN), reporting on her newly-single status. It might explain why Nyla took a backseat and failed.
Nyla did achieve something extraordinary: it managed to both open and close in 2002, making it one of the most famous failed celebrity business ventures of that year, as reported by Vanity Fair.
The supermodels' Fashion Café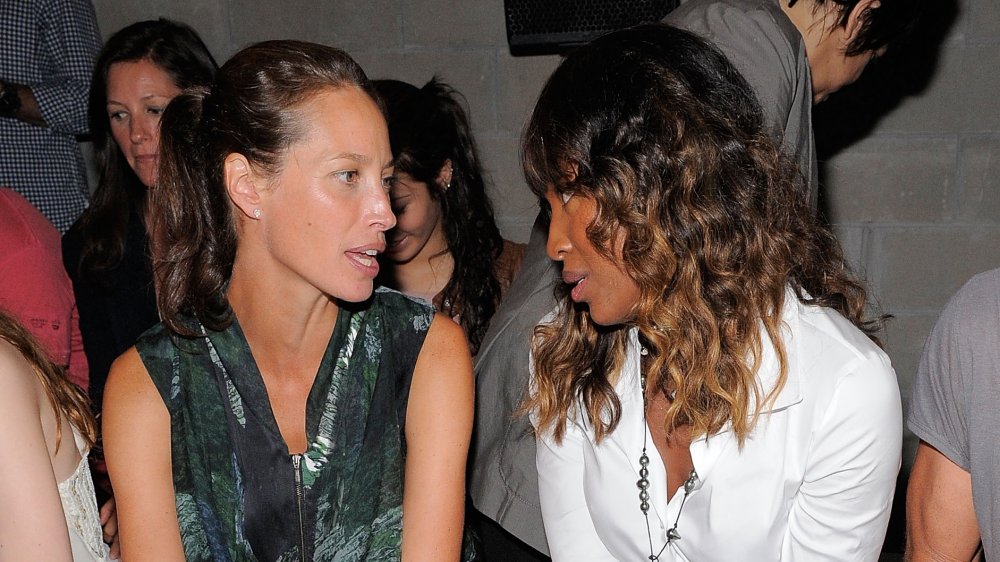 Jemal Countess/Getty Images
The Fashion Café, supposedly headed up by supermodels Naomi Campbell, Elle Macpherson, Claudia Schiffer, and Christy Turlington, was a flop, which really isn't that surprising. Everyone — except entrepreneurs (and brothers) Tommaso and Francesco Buti, who actually owned the chain — knows that fashion doesn't really make anyone hungry.
Food was arguably not the point of the Fashion Café venture. The restaurant was touted as the fashionable answer to Planet Hollywood and Hard Rock Cafe, and gave a prominent place to its souvenir and gift shops. And it worked, according to CR Fashion Book, with the Fashion Café reportedly selling a lot of merchandise.
Opened in New York City in 1995, the restaurant turned into a string of franchises, with Fashion Cafés popping up everywhere, from London to Mexico City. It all came crashing down in 1998, with the New York Post and the The New York Times citing unpaid bills and taxes as likely reasons for the closures. 
The Buti brothers were indicted on 51 federal counts of fraud, money laundering, and conspiracy in 2000, many of which were related to the Fashion Café. The supermodels, who were in fact paid ambassadors, also accused them of stealing their investment. 
J.Lo's Madre's
Chris Weeks/Getty Images
J.Lo's Latin restaurant, Madre's, stayed opened for six years despite the lack of enthusiasm from critics. Nobody could have predicted that it would last as long as it did, so while it can be counted as a failed celebrity restaurant, it was, maybe, a bit of a success story, nonetheless.
Opened in 2002 in Pasadena, a city north of LA, the Puerto Rican restaurant inspired by her grandmother's recipes didn't get the best reviews. It actually got a lot of bad, or so-so reviews, with one reviewer from the Los Angeles Times calling the food "beyond unmemorable" and "close to inedible." It's actually kind of a shock it stayed opened for six years.
But the unhappy diners weren't the only problem, with Madre's also being plagued by scandals. In one example, Eater LA even reported Lopez trying to sue an ex-husband/ ex-manager over a tell-all book.
J.Lo gave the world a lot of hits, but Madre's, unfortunately, was not one of them. It's unclear why the restaurant closed down, but it's fair to say it came as no surprise to anyone.
Steven Spielberg's Dive!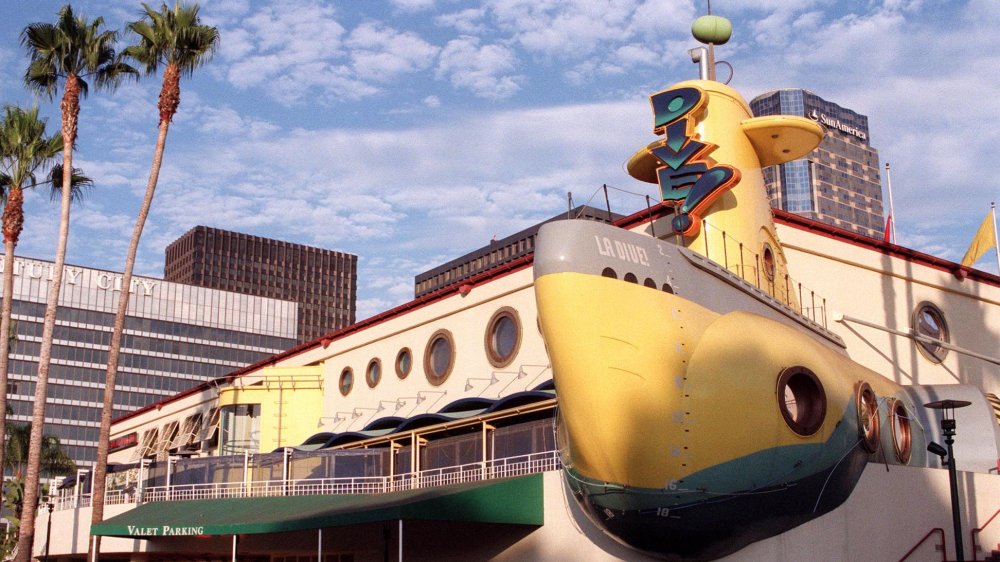 Jason Kirk/Getty Images
Even Steven Spielberg's fame could not make Dive! stay afloat. The nautical-themed restaurant shaped like a giant yellow submarine opened in Los Angeles in 1994, and struggled for its entire lifespan.
Unlike Jaws, released in 1975 and arguably one of the most famous movies of all time, Dive! was not a success. In The Los Angeles Times, chef Michael Northern explains that the restaurant was selling "submarine sandwiches," (subs) which may be a fun play on words, but was not the most exciting of menus. The venue also had torpedo-shaped booths, a special effects soundtrack, and boasted a well-stocked gift shop. The Los Angeles restaurant, despite all its bells and whistles, closed in 1999. In 1995, before it all sunk, Spielberg and partner, studio executive Jeffrey Katzenberg, managed to open a Las Vegas venue.
Los Angeles and Las Vegas are a far cry from the 60 locations around the world that were envisioned, according to Mental Floss. But with lackluster reviews, gimmicks galore, and no return customers, Dive! did not impress. The Vegas location closed in the early 2000s, and that was the last ever seen of the themed restaurant.
Eva Longoria's SHe by Morton's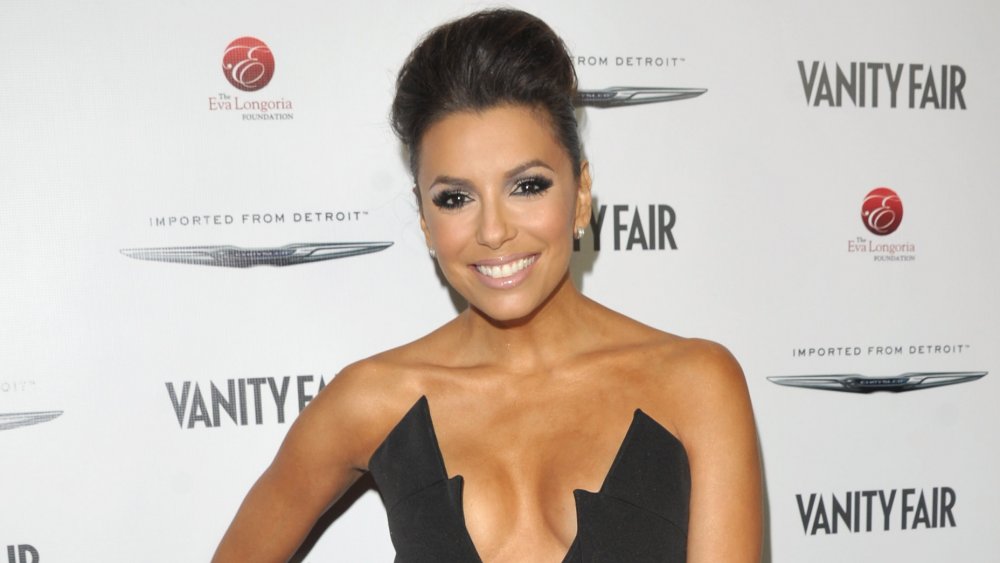 John Shearer/Getty Images
Eva Longoria is a woman, and as such, she — apparently — struggles to finish a steak. This is why she opened a female-oriented steakhouse in Las Vegas in 2012. However, the restaurant closed in 2014, less than two years after its grand opening.
SHe by Morton's was targeted at female diners, with a catwalk and smaller portions.
Longoria should have known better than to play to stereotypes, but what killed the restaurant was not the unusual concept, the woke hordes of social media, or the PC police. No, what killed SHe by Morton's were health regulations.
It might be that health regulations concerns aren't ladylike and that a man should have stepped in to take care of the pesky business, but unfortunately for the star, most diners expect their restaurants to achieve a good hygiene rating. According to USA Today, most of the restaurant's issues stemmed from improper food temperatures.
SHe by Morton's was shut down in 2014 by the Health Department, but managed to reopen with a grade "A." That should have helped, but unfortunately for Longoria, the customers stayed away and the venue closed permanently the same year.
Eva Longoria's Beso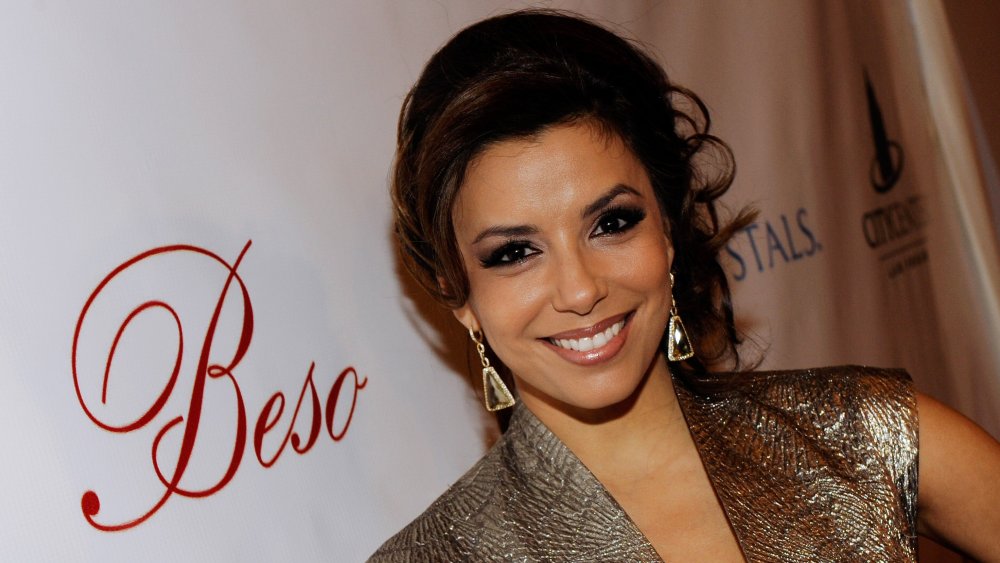 Ethan Miller/Getty Images
Eva Longoria's Beso's Las Vegas expansion of her Hollywood restaurant failed.
Opened in 2008 in Hollywood, Beso was the brainchild of Longoria and celebrity chef Todd English, according to the Los Angeles Times. The Latin-inspired restaurant worked so well that the pair expanded in 2009. A restaurant and nightclub branded Beso opened in Las Vegas in 2009, and CBS News says it did not go so well.
Just two years in, things took a turn for the worst with the nightclub portion of Beso Las Vegas losing over $76,000 a month and accumulating $5.7 million in debt, according to NY Daily News. Needless to say, the business filed for bankruptcy and shut down in 2012, with a planned reconversion to... SHe, according to Eater Las Vegas.
The Hollywood location, having enjoyed success, seems to have shut down for good, as reported by Yelp. The Hollywood steakhouse was not without its problems, when back in 2016, a diner sued the restaurant with allegations that a member of staff beat them up (via Eater Los Angeles). The same year, they closed for renovations which took longer than expected, with rumors that the venue would not reopen flying around. 
It did reopen in 2017, however, under a new name and with no mention of Longoria being involved, according to Eater Los Angeles.
The Baldwin's brothers' Alaia/ Luahn/ Society 5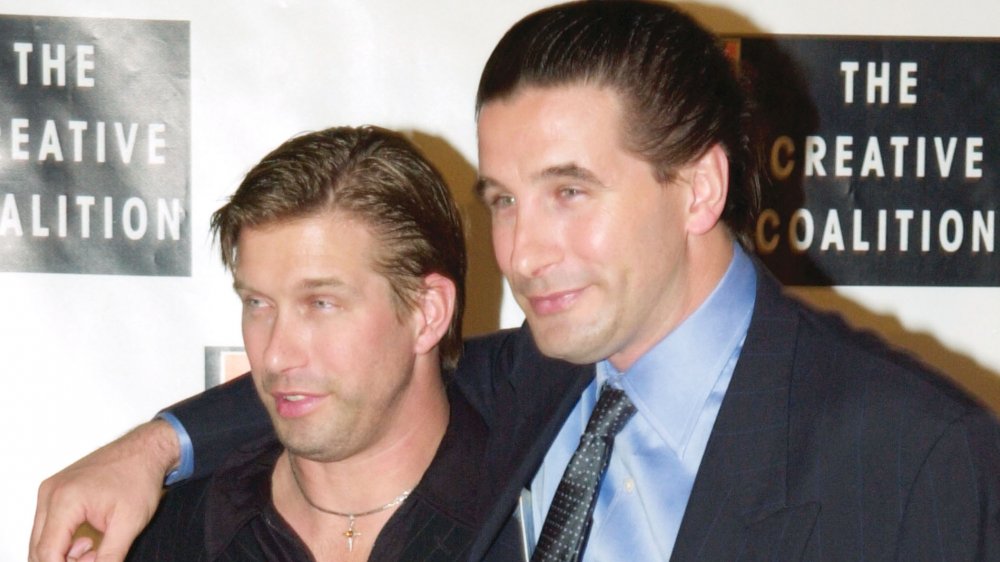 Lawrence Lucier/Getty Images
In 1999, Stephen and William Baldwin were offering New York City Mediterranean-inspired cuisine in an intimate setting with a cool bar vibe with their restaurant, Alaia, named after Stephen's daughter, according to the Observer.
It didn't really go according to plan though. With the restaurant struggling, Alaia was closed in 2000 and re-opened as Luahn, according to CNN. Luahn changed up the menu to serve seafood, but that wasn't the biggest change — the New York Post said William was no longer involved with the second restaurant. 
Switching things up might have been a good idea, but it didn't help the business stay afloat. Alaia turned Luahn was then renamed Society 5, according to Zimbio, before closing for good shortly after that final name change.
It's fair to say that not many celebrity restaurants can claim to have changed names three times in the space of a couple years. Proving that not everything is in a name – neither the Baldwin's famous one nor the eatery's different iterations – might be the only thing Alaia/ Luahn/ Society 5 can be remembered for.
Jermaine Dupri's Café Dupri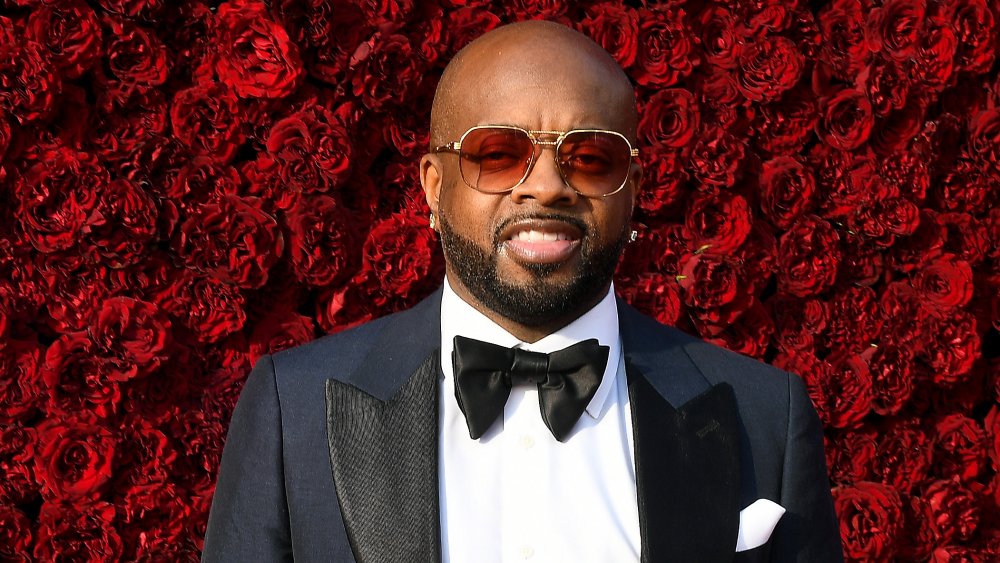 Paras Griffin/Getty Images
Jermaine Dupri's Atlanta restaurant had a very good reason for closing: it simply stopped making money.
The Hip Hop mogul might have blamed "the economy" for the closure, as mentioned in All Hip Hop, but the health-focused restaurant had its problems, and it didn't necessarily all had to do with the economy at large.
Opened in 2005, Café Dupri was reportedly not paying its staff and had cashflow problems. Jermaine might not never admit it, but his venture wasn't as strong a business as he wanted the world to believe, and "the United States economy," while potentially partly responsible, wasn't the entire story.
It is a shame that Café Dupri didn't succeed, as it had a lofty raison-d'etre: to bring healthy food to the young people of Atlanta, according to All Hip Hop. With Dupri's name attached to the project, it could have been turned into something great and had the potential to make a difference. The financial problems, however, didn't allow Café Dupri to fulfil its potential and it closed down in 2008.
Justin Timberlake's Destino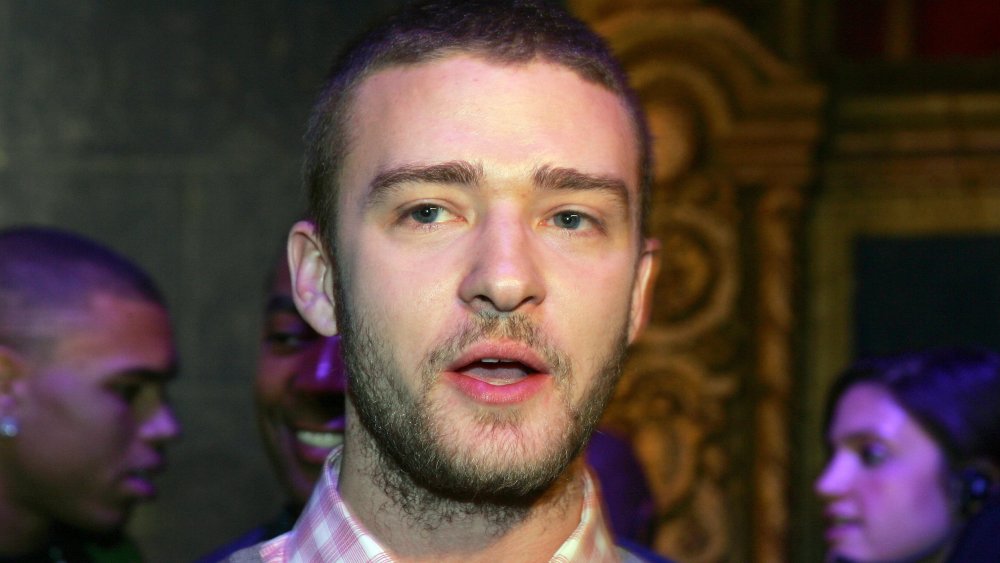 Robyn Beck/Getty Images
Destino was initially co-owned by Justin Timberlake, who cut ties with it after only a year. While it was a celebrity restaurant when it started, it is important to note that it wasn't anymore when it ran into some serious problems.
Daily News says Destino opened in 2006. By 2007, Timberlake had left the business, according to Eater New York — and that seems to have been a pretty smart decision.
The Italian eatery located in Midtown Manhattan closed for good in 2013, thanks to what they called "flooding problems." According to Cosmopolitan, the floods weren't made of water, like you might imagine. Instead, it was floods of human waste.
Page Six said the issues stemmed from illegal pipes above the restaurant, which burst not once, but twice, covering the restaurant with excrement both times. Food and poop don't go particularly well together, which might explain why the restaurant shut its doors permanently after seven years in business.
Scott Disick's RYU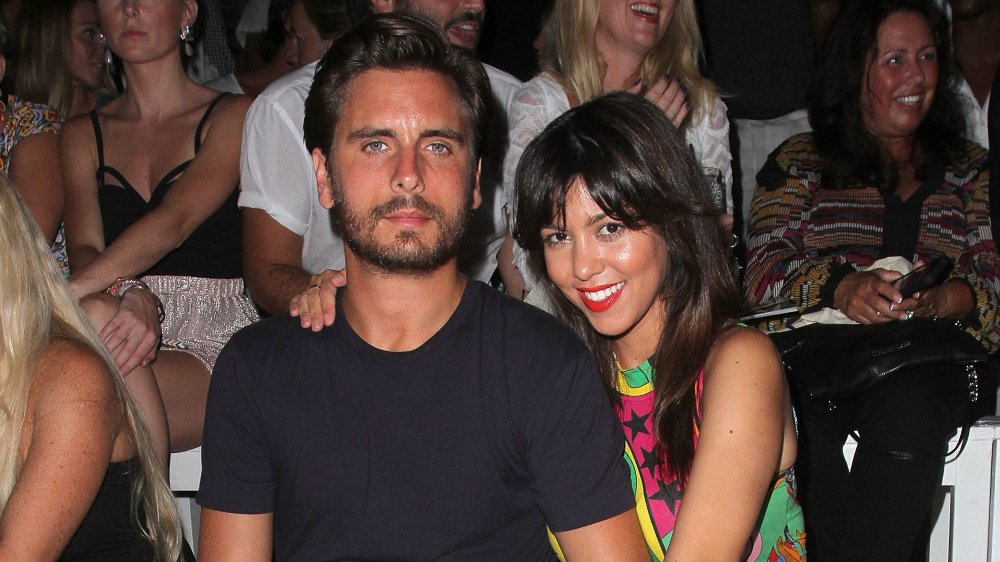 John Parra/Getty Images
Scott Disick, best-known as Kourtney Kardashian's babies' daddy, co-owned Japanese restaurant RYU in the Meatpacking District of New York City in 2012.
Unfortunately, RYU closed a couple of months after opening, and Hurricane Sandy was to blame. Kind of. 
RYU was never that successful to start off with. Eater New York said low sales led to rumors of teriyaki cheesesteaks and waffle fries being sold out of a to-go window, as well as free food promotions that came off as desperation to fill seats. When Hurricane Sandy hit, the place was closed temporarily, but it never reopened.
Digital Spy said that when RYU closed, Disick had "not held ownership for some time," according to an inside source, but there was no further information about when he left the business or why. The hurricane-related closure, which turned into a permanent one, firmly qualifies RYU as a celebrity restaurants that failed and joins a long list of famous ventures that were forgotten almost as soon as they were undertaken.
The restaurant might only have been opened for 191 days, but it was featured on Keeping Up With The Kardashians ( via Eater New York), providing fans with an idea of what it is that Scott Disick actually does for a living, which is, at least, something.
Jessica Biel's Au Fudge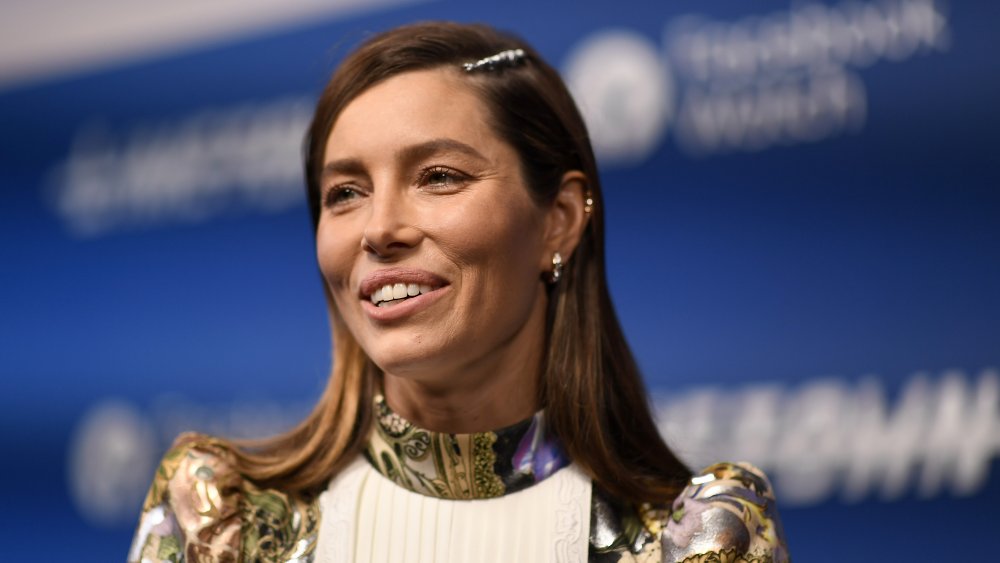 Frazer Harrison/Getty Images
Jessica Biel opened Au Fudge in Hollywood in 2016, with the idea of being a Soho House for kids. This concept didn't last long however, which isn't surprising considering Soho House is a group of members' clubs, something that does not particularly scream "children" to the world.
With the members' club idea abandoned, Au Fudge soon become a family-oriented restaurant without any of the would-be exclusivity of the launch.
What that really meant, however, is that Biel didn't really have a unique selling point to attract families, and in 2017, she told Jimmy Kimmel that the restaurant wasn't making any money, as reported in Variety.
In addition to the money problems, the staff were reportedly unhappy and even filed a lawsuit over missed meals and restroom breaks, as well as wage theft. Eater Los Angeles says the lawsuit was dropped, but between disgruntled employees and a cashflow problem, Au Fudge couldn't keep afloat and closed its doors in 2018, after two years of operation.
Flavor Flav's many fried chicken spots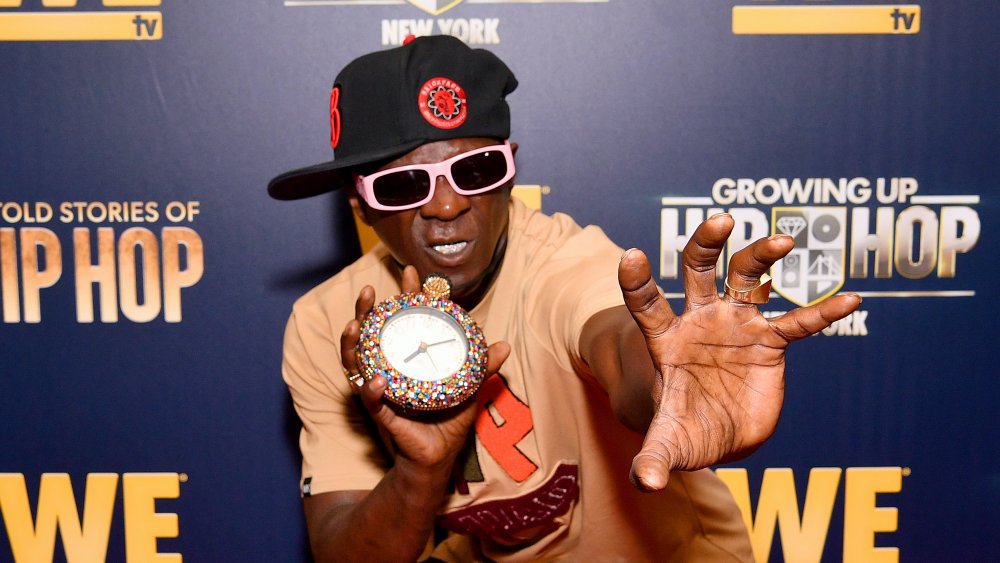 Dia Dipasupil/Getty Images
Flavor Flav is many things, but a successful restaurant owner isn't one of them. The Public Enemy rapper has tried to open fried chicken joints many a time, always with the same result: a flop.
The man who never gives up when it comes to fried chicken opened Flava-Flav's Fried Chicken in Clinton, Iowa in 2011, only to pull his name from it less than a year later, as reported in New York Daily News. In 2011, Rolling Stone wrote about the failure, which was supposed to be the start of a nationwide franchise.
Fast forward to 2012 and Flavor Flav is now in Las Vegas with his House of Flavor and yes, it's chicken that's on the menu. Eater reports that this restaurant closed after six months, but Flav was not about to give up.
Just a few months later, enter Flavor Flav's Chicken & Ribs in Sterling Heights, Michigan, with Huffpost covering the opening in 2012. The reviews were decidedly mixed, according to CBS Detroit, and it closed in 2013.
However, that wasn't the end of Flav's love of fried chicken. Flavor Flav's Chicken & Vinny's Pizza opened in Las Vegas in 2018, but Eater Las Vegas says the rapper pulled out less than a month after the grand opening.
There might yet be more Flavor Flav's chicken to come in the future, but if the past is anything to go by, Flav should probably give up at this point.
Hulk Hogan's Pastamania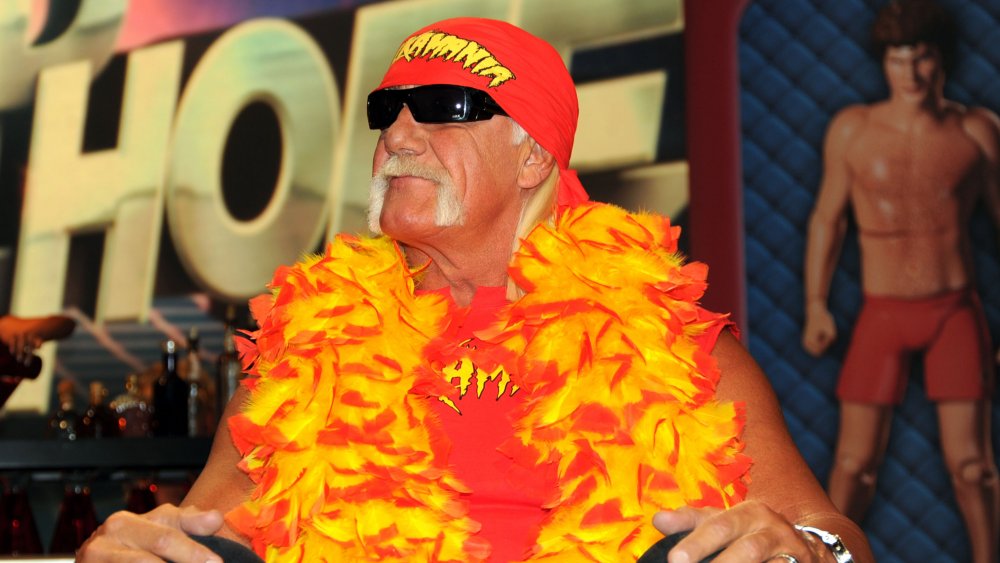 Kevin Winter/Getty Images
In 1995, Hulk Logan, aka the Hulkster, opened Pastamania in the Mall of America, riding on his fame and hoping his followers would be as excited about pasta as he — supposedly — was.
Unfortunately, according to The Guardian, quick-served pasta didn't exactly excite the fans. Even with the pro wrestler's endorsement, the hype did not take off as expected and the restaurant closed within a year.
With items such as "Hulk's Power Pasta" and "Hulkaroni," Pastamania went big on marketing ploys, but didn't count on the celebrity's legions of fans wanting more than a pasta-eating contest, or dishes with funky Hulk-themed names.
Hulk didn't completely give up on his restaurant-ownership idea though, as he was also the owner of Hogan's Beach, a "family restaurant and nightclub in Florida" that opened in 2012, as described by Vice. This venture was rebranded without ties to Hulk Hogan in 2015, according to Tampa Bay Times, and Hogan has, hopefully, now given up on his restaurateur dreams.