Red Lobster's First Endless Lobster Event Sold Out In 12 Minutes Flat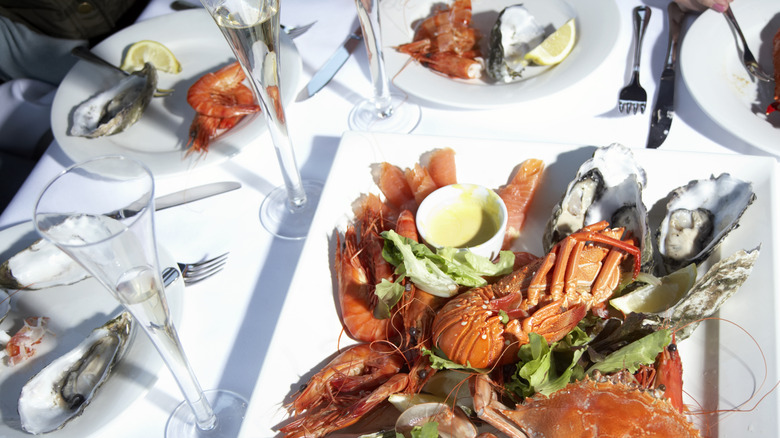 David Woolley/Getty Images
Who wouldn't love the chance to chow down on as much lobster as they could get their hands on, all for free? That is exactly the premise behind Red Lobster's Endless Lobster event, first announced on March 14. According to an official press release by the company, Red Lobster announced that they would provide guests with as much lobster as they could eat during three pre-arranged two-hour events to take place at Red Lobsters Times Square location. 
According to the press release, lobster lovers interested in participating in the event were encouraged to sign up for free tickets starting on March 21. As promised, Red Lobster's official Twitter account announced that ticket orders were live starting at 10:00 am. With over 300,000 people following the restaurant on Twitter and only 50 seats available per Endless Lobster sitting, it's easy to imagine the hype that existed around the event. 
Just 12 minutes later, Red Lobster announced that tickets for all three Endless Lobster events had been claimed (via Twitter). 
Red Lobster's event is a clever marketing ploy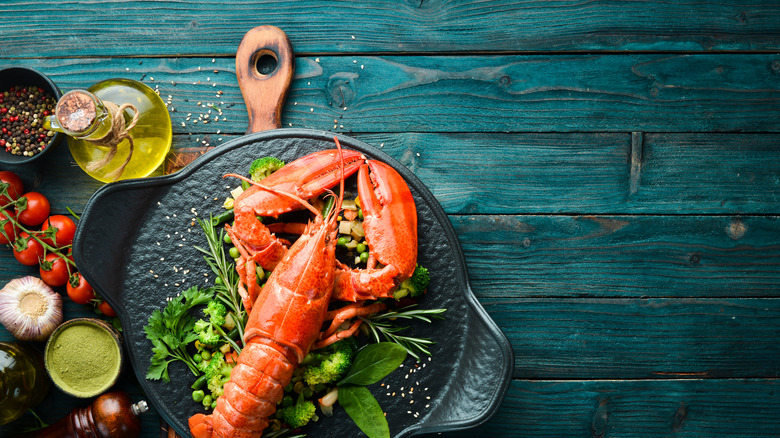 YARUNIV Studio/Shutterstock
In a tweet regarding the sold-out event, Red Lobster told fans, "ALL SEATS HAVE BEEN CLAIMED! Congrats to our most lobsessed fans! See you on March 28!" Would-be participants who were unable to get their hands on a ticket were less than impressed as they took their frustrations to Twitter. User @DRuthLeeds said, "I was refreshing from 9:55 on, the site refused to add my tickets, and then boom... Sold out. Big mad right now." 
In a reply to another Twitter user, Red Lobster told fans to sign up for the restaurant's rewards program to stay up to date about future Endless Lobster events, which suggests that the company's New York event might not be the last. Red Lobster's promotion comes at an interesting time. The company has been reporting declining sales as the country sinks into an economic crisis. Thai Union Group, which owns Red Lobster, stated the company would be planning more marketing activities in an attempt to attract customers, per a report by Restaurant Business. The brand's new marketing strategy may be the inspiration behind Red Lobster's latest promotion. 
It's yet to be seen whether the Endless Lobster event will succeed in attracting more Red Lobster customers but it's certain that the upcoming event will amount to a hefty marketing fee for the brand.