How Much Money Do Vending Machines Really Make?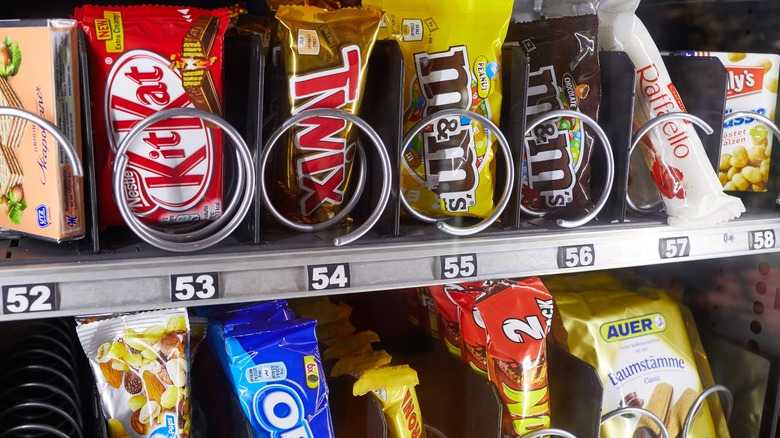 Peter Gudella/Shutterstock
Vending machines are a far cry from Michelin star luxury. People generally only opt for vending machines when they're desperate. The truth, however, would appear to be very different. The sheer quantity of vending machines in the U.S. alone shows that the handy food and drink dispensers are clearly more popular than we might give them credit for: There are over 4.6 million vending machines in operation across the country, according to GlobeNewswire. 
Since the only expense vending machines require is the initial purchase of the machine, goods to fill it with, and maintenance, vending machines actually stand to make a nice amount of money as long as the proprietors can convince organizations to house them, of course. So, is a goldmine really only a vending machine and a few bags of chips away? Well, we've crunched the numbers to find out exactly how much money vending machines really make.
Vending machines can be a lucrative investment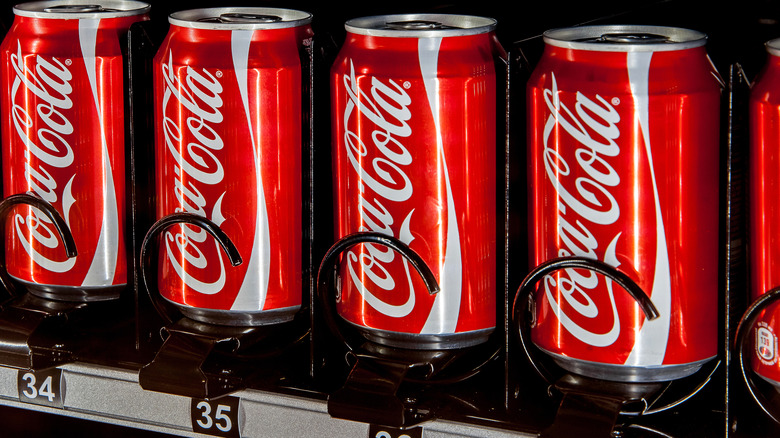 Alexander Tolstykh/Shutterstock
The global vending machine market is a huge one, banking in an estimated $29.5 billion a year, a figure that's only expected to grow, according to GlobeNewswire. One company makes $300,000 a year from vending machines (having started off with just two that made $5,000). Another machine distributing healthy snacks made $527 an hour.
However, just like all businesses, the profitability of vending machines is affected by factors such as location, stock costs, and the efficiency of the operator (as well as the cost of buying the machine, which ranges between $1,000 and $10,000, depending on its condition). While big-budget returns are entirely possible in the long run, returns of $400 a month, or $4,000 to $6,000 a year, are more plausible for start-ups. Vending machines can have a profit margin of 40 percent, which is something to consider the next time you don't bring in your own food to work.