The Embarrassing Room Service Habit Richard Blais Has At Hotels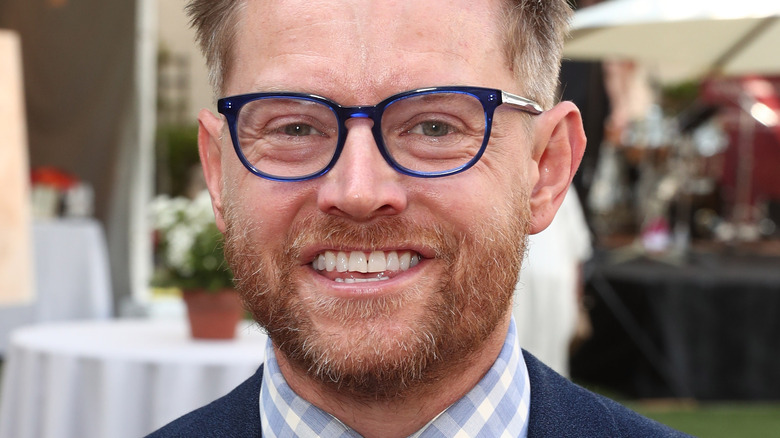 Todd Williamson/Getty Images
While some may order room service out of necessity, opting to dine late at night when many restaurants are already closed, for many it's one of the ultimate luxuries of a high-quality hotel experience. You can lounge in your comfy clothes, put something fun on the TV, and dig into your chosen meal in the privacy of your plush room. And, while some hotels may still be serving uninspiring fare, many have leveled up their menus by offering dishes from a great restaurant located on the premises.
Given how much he travels for his various gigs, chef and television personality Richard Blais is no stranger to room service. In fact, he orders it frequently enough that he has a self-proclaimed "embarrassing" habit — and it has nothing to do with the type of items he orders (although there are a few general dishes you may want to steer clear of). Rather, it's all about the quantities he orders.
While some may be tempted to keep things small with a single order of fries or a decadent dessert delivered to their hotel suite, Blais approaches the room service menu like a true foodie, unable to decide on what to get. So, he just orders more than one dish — way, way more. As he confessed to Bravo TV, his solo room service order is often so excessive that he lies to the hotel staff and says he's ordering for two people, rather than admitting he's ordering as many as five dishes for himself.
Many celebrities have room service habits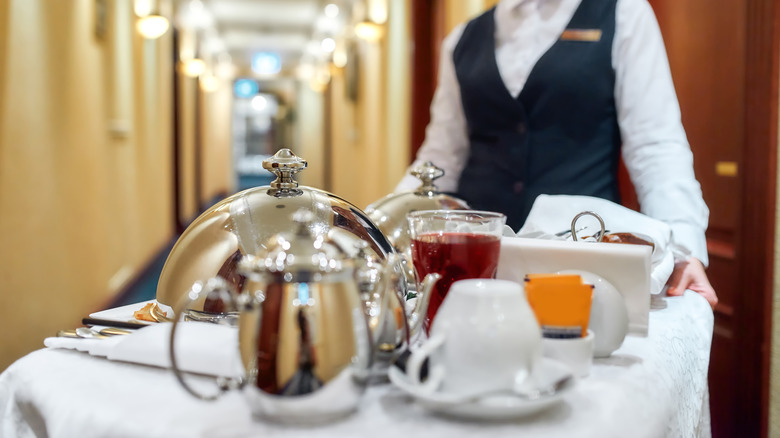 BAZA Production/Shutterstock
Blais jokes that if he were to ever get divorced, his room service habit would be to blame. "If my wife was going to start tracking receipts, [she'd wonder,] 'Who are all these people you're having room service with?' and it's really just me," he dished to Bravo.
Many other celebrities spend plenty of time on the road, so it makes sense that they would opt to have food sent to their rooms. However, most keep their orders more modest than Blais' tend to be. For example, when Deuxmoi took to Instagram to ask about celebrity orders at hotels, one hospitality worker dished that Angelina Jolie swears by a simple breakfast of two eggs, two sausages, and toast (via Celebrity Land).
Several stars have even shared snaps of themselves with their room service, either relaxing before or after an event or sneaking in a quick bite while their glam squad gets them prepared to hit the red carpet. Overall, comfort food seems to be a favorite. As Us Magazine reported, Kaley Cuoco's stylist Brad Goreski shared an Instagram story of the actress indulging in a plant-based burger and fries after the 2019 Golden Globe Awards. Lena Dunham likewise went for something classic prior to the 2019 Met Gala, sharing a snap on Instagram in which she had room service set up in her hotel suite, dining on a plate of crispy bacon that she cheekily dubbed "a balanced breakfast."