Why Aarón Sanchez Says You Shouldn't Underestimate Insects In Your Tacos - Exclusive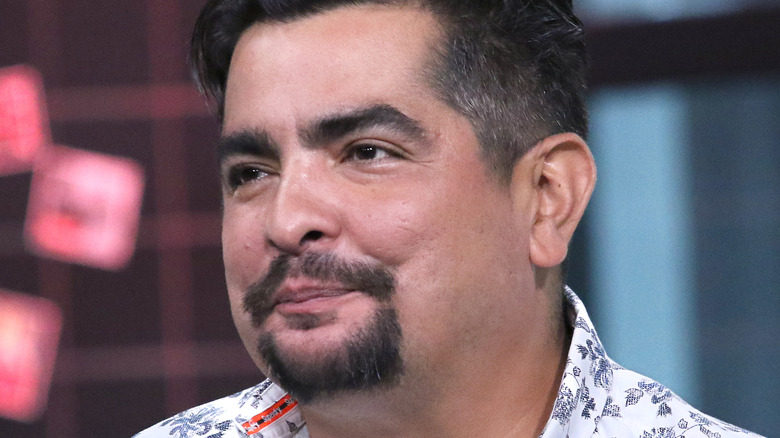 Jim Spellman/Getty Images
Tacos aren't just reserved for Tuesdays. What makes the meal so special — besides its perfect ability to pair with margaritas — is its extreme versatility. You can fill a tortilla with anything you'd like: chicken, steak, ground turkey, jackfruit, or pretty much any vegetable you have in your refrigerator. According to celebrity chef Aarón Sanchez, there are three elements that make a delicious taco. "It's the tortilla, which is the canvas; you have the protein or the filling; and then you have the salsa/garnish," Aarón Sanchez said in an exclusive interview with Mashed.
The new "El Toque de Aarón" host continued, "Those three elements need to be working in unison and harmony to create that perfect little bite." With a finely crafted taco comes the ability to play with different kinds of proteins. Particularly, Sanchez thinks that garnishing with insects is "a really cool opportunity" to upgrade your meal. Grasshoppers, ants, and grubs are all great examples of underrated proteins.
Don't be afraid to get creative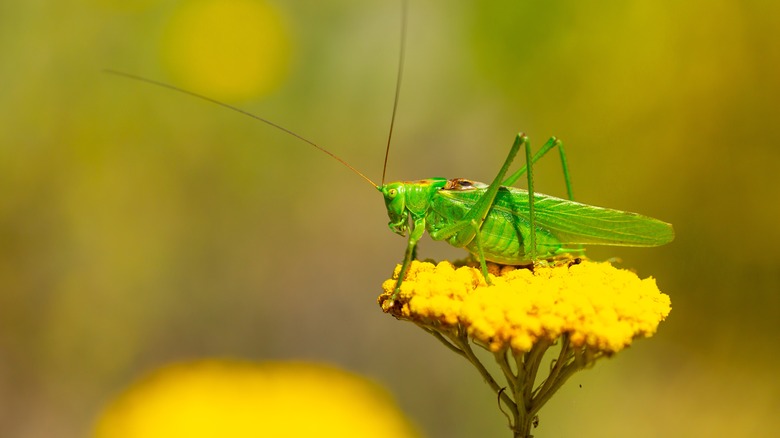 Vera Larina/Shutterstock
Aarón Sanchez takes inspiration from Roy Choi, who claims that there is not any one ingredient that makes a taco great and adores the Mexican-influenced eateries in Los Angeles. In terms of insects, the "MasterChef" judge told Mashed which insects he tends to opt for. "You have the classic ones, like the grasshoppers in Mexico. You have hormigas, which are ants, which are delicious. You have little grubs, little wormy worms," he said.
Sanchez also claims that vegan flour is often misconstrued, as there is actually "insect protein in there" (but that is a whole different can of worms — pun intended). For when you try out insects in your next taco dish, the Food Network star advised throwing in "obscure chiles, like fire roasting a yam — putting that in the grill and doing a yam-based taco with a little bit of chorizo and all that yummy stuff." Sounds like we need to head to Chef Sanchez's house for a tasty and protein-packed taco dinner.

The 1st episode of "El Toque de Aarón" premieres on April 17 at 10:00 p.m. ET on Discovery Familia. The series will also be available on Hogar de HGTV on April 19 at 10:30 p.m. ET. Keep up with Aarón Sanchez's latest culinary creations on his Instagram page.