The Surprising Sweet Ingredient You Should Be Adding To Your Mac And Cheese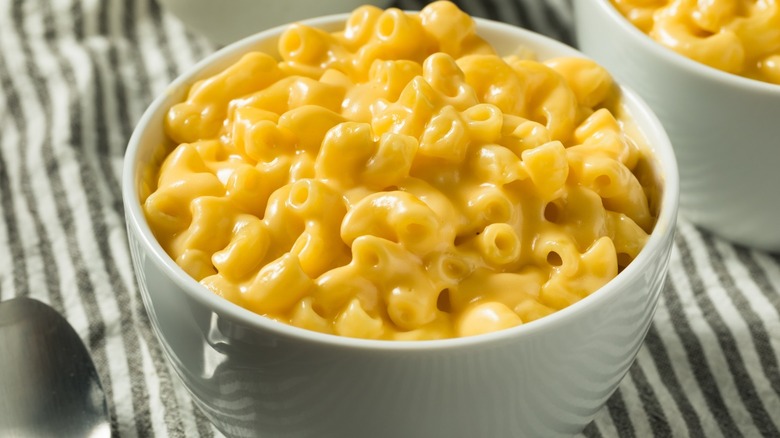 Brent Hofacker/Shutterstock
Macaroni and cheese is a comfort food like no other. First and foremost, it's a bowlful of carbs and dairy. Who doesn't love indulging in scoops of cheese-drenched noodles after a long day, good or bad? Second of all, mac and cheese is a meal that sparks off an instant sense of nostalgia. Whether you grew up on boxes of Kraft Easy Mac or the more decadent homemade stuff, the iconic dish is universally beloved for a reason.
Mac and cheese, like many pasta classics, is also extremely versatile. While it tastes awesome by its plain self, it can be customized to satisfy just about any palate. By incorporating shreds of Rotisserie chicken, chopped bacon, diced veggies, herbs and spices, pesto, hot sauce, or breadcrumbs, the result is simple yet extraordinary. However, there's one "don't knock it till you try it" ingredient you probably haven't added to mac and cheese: brown sugar. The semisweet molasses-infused product used in baked goods is one that mac lovers, albeit far and few between, swear by. Here's why.
Brown sugar brings an unexpected sweet twist to mac and cheese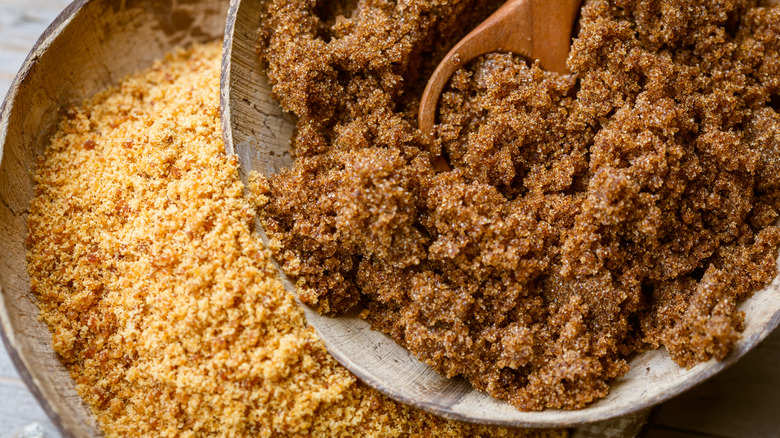 Quanthem/Getty Images
While definitely not a conventional mac and cheese garnish, brown sugar creates a curiously sweet concoction without being overpowering. In addition to the usual suspects — butter, milk, and of course, mounds of cheese — brown sugar can be found in mac and cheese recipes that have been passed down through generations.
Sean Ely, host of the YouTube series "Sean's First Time Eating," cooked a batch of Kraft Mac & Cheese with two tablespoons of brown sugar, an idea that came from a fan. The verdict? "I hate that I don't hate it!" he exclaimed after taking his first bite. He describes the flavor of the bizarre combination as similar to that of barbecue sauce.
Imperial Sugar, the nation's oldest sugar brand (not to mention one of America's first established companies), offers up a casserole recipe that calls for brown sugar, along with mustard powder. Don't want to mix brown sugar directly into the cheesy goodness? Grilled Cheese Social, the blog that brought light to the viral feta pasta trend, shares a Southern-inspired mac and cheese recipe that insists on adding brown sugar-coated candied bacon to the formula.