A Woman Sent A Wedding Invitation To Chipotle (And Got A Response)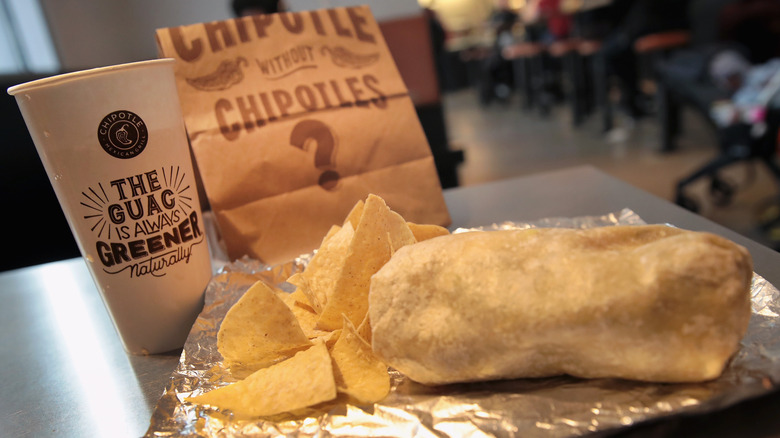 Scott Olson/Getty Images
When TikTok user @ali.that.girl sent wedding invitations to her favorite brands, she was hoping to score a gift or two from willing companies. This effort began with her sending invites to the likes of Blue Bell Creameries, Dunkin', Chipotle, Chick-fil-A, and Coca-Cola, among others. Less than a month later, Chipotle was the first to mail in its response, but TikToker Ali wasn't exactly satisfied with the burrito-famous chain's letter (via TikTok).
Enclosed in a Chipotle-themed card was a folded piece of paper, which described Chipotle's donation policies and effectively declined her request for free food. The corporation explained that it only donates to non-profit organizations, deeming her wedding off the table. "No free burrito bowl for me," Ali said disappointedly, urging those with the same idea to steer clear of Chipotle. However, on April 1, she shared to TikTok a response from another requested brand, Blue Bell. This time, she was much luckier, proving that the prospect of sending wedding invitations to food companies can actually pay off from time to time.
Blue Bell stepped up when Chipotle didn't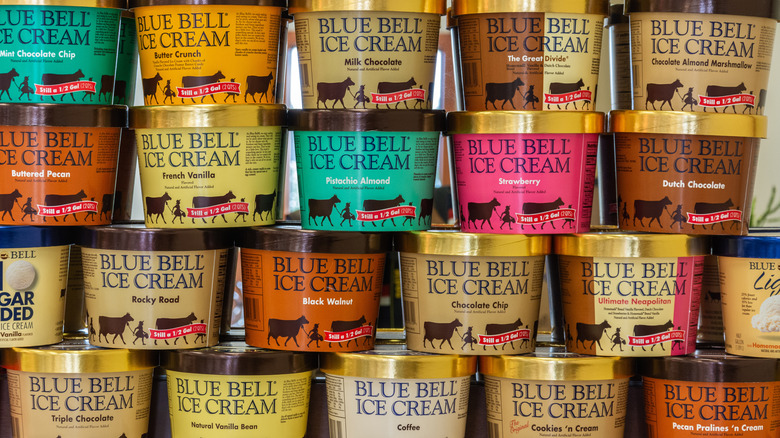 Alizada Studios/Shutterstock
Blue Bell Creameries may have replied to Ali on April 1, but it was no April Fools' joke. In a follow-up video, @ali.that.girl shared the message she received from another brand she hoped to score free product from. Along with well wishes to the soon-to-be-married couple, Blue Bell sent a coupon for a free half-gallon of ice cream, which addressed the couple by their future last name. "We really appreciate it," Ali said. "Take notes Chipotle."
In general, Ali's idea to send wedding invitations to companies was a smart one. According to The Knot, guests who aren't able to personally attend a wedding are still likely to send a gift of some sort, even if just as a thank you for the invite. On average, each guest spends around $160 on weddings gifts, but if you aren't as close to the couple, $50 to $75 may suffice. This isn't a hard and fast rule, though, as Ali was just as happy receiving a half-gallon of her favorite ice cream straight from Blue Bell.