These Are The States That (Sadly) Don't Have Aldi Stores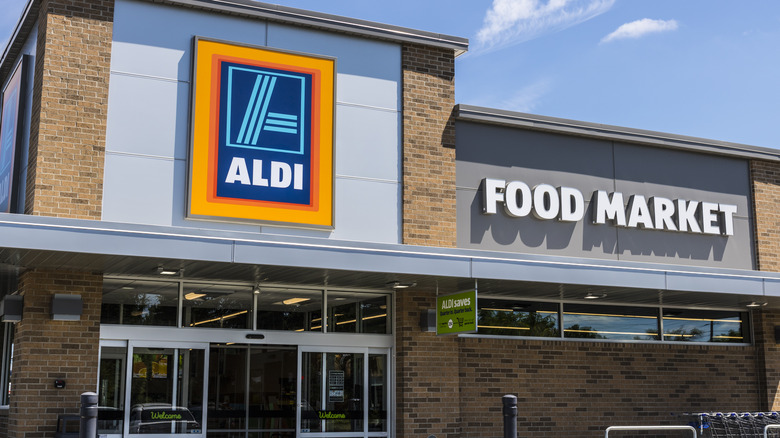 Jetcityimage/Getty Images
Aldi is a discount grocery store that strives to please its customers. As the chain states on its company website, "Our stores are intentionally designed to make grocery shopping smart, fast and easy. We pride ourselves on selling the most commonly purchased grocery items in the most popular sizes year-round." In other words, simplifying the shopping process is Aldi's goal — and, apparently, one of the many reasons why Aldi is one of the fastest growing grocery chains in the U.S.
However, even with such a customer-centric goal, Aldi hasn't won its way into the hearts of every state. In fact, while there are an impressive 2,297 locations in the country, there are still a dozen states that have no Aldi stores. These are Alaska, Colorado, Hawaii, Idaho, Maine, Montana, Nevada, New Mexico, Oregon, Utah, Washington, and Wyoming.
On the flip side, the 10 states that show the grocery chain the most love are Illinois (211 stores), Florida (209 stores), Ohio (156), Pennsylvania (151), New York (126), Texas (126), Michigan (103), California (96), Missouri (94) and North Carolina (92).
What are these states missing?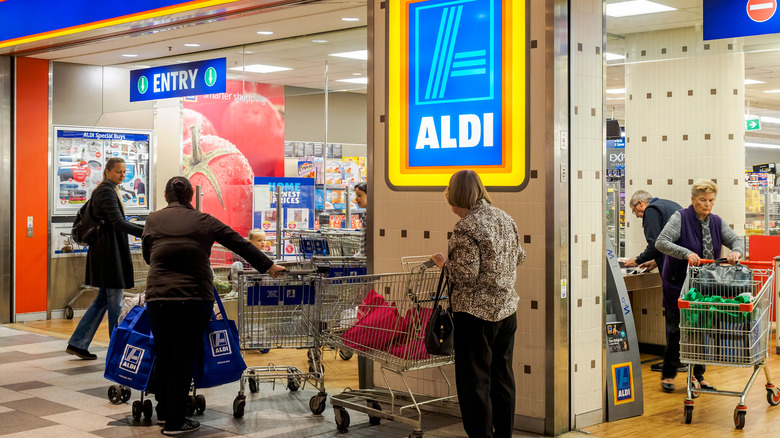 Dr. Victor Wong/Shutterstock
Will those 12 states be getting an Aldi any time soon? Based on Aldi's grand openings list, it doesn't appear so. What are these states missing?
People love to save money, especially when it comes to bare necessities like food. But low prices alone don't always make a store popular. A number of factors contribute to why shoppers favor a particular chain, and since Aldi was named the country's most popular grocery store, its leaders seems to know what those factors are.
For starters, while there are many discount chains and wholesalers, many require some sort of membership. At Aldi, you do not have to join a club or pay a fee to have access to low prices. The stores' aisles are wide, the checkout lines move quickly, and the selection has been curated so you aren't overwhelmed with options, making it easier to save time when shopping. Finally, to keep things interesting, the company offers a limited selection of revolving stock called Aldi Finds. Since you never know what the store will carry next, these keep shoppers coming back to explore.