The McDonald's Burger Changes Are Already Getting Dragged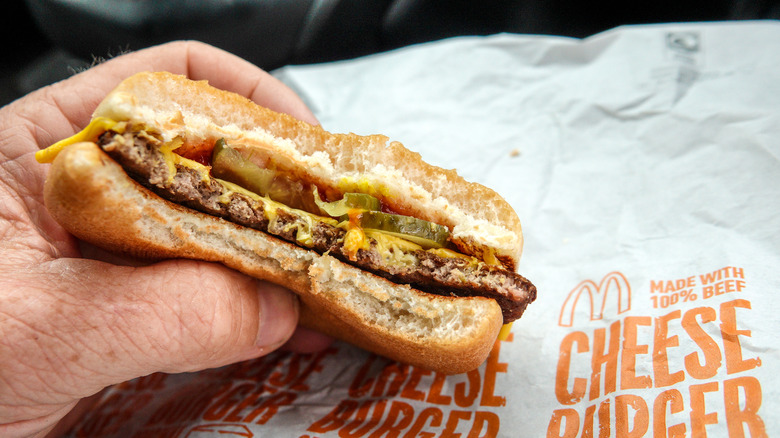 Matt Cardy/Getty Images
McDonald's burgers might seem like run-of-the-mill fast food burgers, but one of the toppings that have made them stand out from the rest is its onions. Traditionally, McDonald's has used minced, dehydrated onions as a topping, which are rehydrated with water before adding them to the burger. It gives McDonald's burgers a uniquely pungent onion flavor, but that's about to change. McDonald's announced in a press release that grilled onions are replacing their dehydrated onions on burgers (along with a few other changes), rolling out to all stores nationwide by 2024. But some fans aren't happy to hear about the changes.
"As someone who doesn't like onion a ton texturally, the dehydrated onions at McD's were the reason it was my go-to quick double cheeseburger," shared one Reddit user. "McDonald's will be dead to me if they make this change where I am," shared another. But swapping out the dehydrated onions for what the chain is calling "juicier, caramelized" white onions aren't the only McDonald's burger change coming — whether fans like it or not. 
Buns, cheese, sauce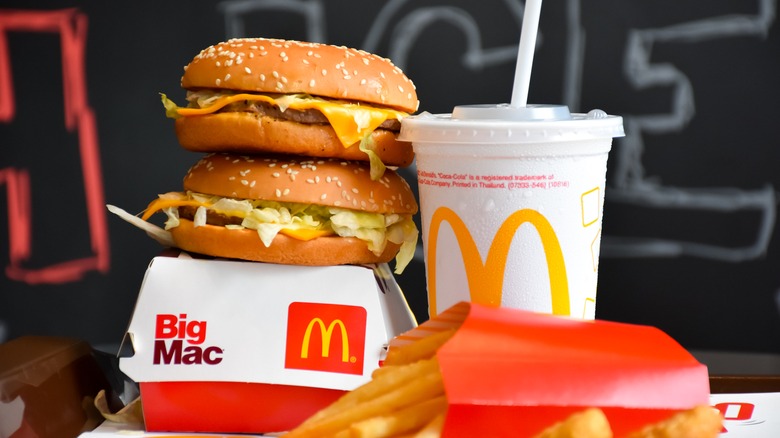 Patcharaporn Puttipon4289/Shutterstock
Some would say that replacing dehydrated onions with freshly caramelized grilled onions would be a smart move on McDonald's part, but fans aren't so sure. That's not even the only difference between the new version of the burgers and the old. McDonald's is also going to be using softer buns that are toasted before use, will feature "perfectly melted cheese," and will be topped with "even more of everyone's favorite Big Mac sauce."
But that might not be enough to please everyone. "If the actual meat in the burgers continues to taste like road scrapings, it's not gonna matter," snarked one Twitter user. "Why change 'best selling' burgers?" asked another. "You're supposed to fix your least selling items!" And even those who have tasted the new burgers and are fans have some critiques. "The McDouble is now the best thing at McDonald's," raved one customer on Reddit, but the "Big Mac already had too much sauce." Only time will tell if customers' misgivings about the McDonald's burger changes result in slipping sales, but in the meantime, dehydrated onion fans had better get their fix before they disappear for good.